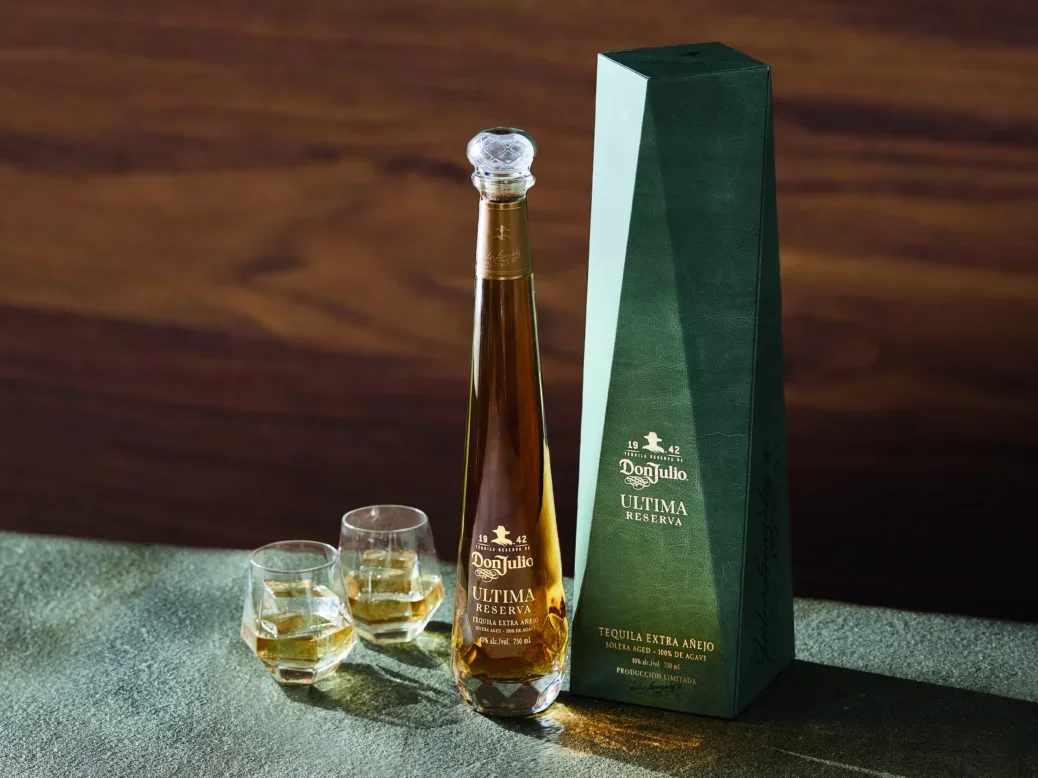 It's been 80 years since Don Julio González planted his first blue weber agaves in the highlands of Jalisco. Following his heart, he spent decades perfecting his craft to create one of Mexico's most loved tequilas that has since become a much-loved staple in drinks cabinets across the world.
As a tribute to the love Don Julio González poured into every bottle of tequila that results in an exceptionally smooth liquid, Tequila Don Julio introduced a special 36-month aged luxury Extra-Añejo that preserves his ultimate legacy: Tequila Don Julio Ultima Reserva.
With an initial production run of just 4,000 cases that launched last year, the rare and exclusive liquid is returning with the release of its second bottling to commemorate 10 years since the passing of the brand's late founder.
In 2006, Don Julio González and his family planted the final agave harvest that was set aside to create something truly special. Tequila Don Julio Ultima Reserva was rested in oak barrels previously used to age bourbon and finished in Madeira wine-seasoned casks. Using a Solera aging method that blends and matures tequilas of different characteristics, the result was a wonderfully complex yet perfectly balanced liquid with Don Julio González's final agave harvest at its heart.
[See also: The Most Exclusive Tequila Tastings in Mexico]
If you weren't one of the lucky few to get their hands on a bottle last year, the second bottling of Tequila Don Julio Ultima Reserva produced an extremely limited number of cases that are available while supplies last, and each bottle is specially labeled to mark this year's harvest.
So what can you expect from the pinnacle of Tequila Don Julio's portfolio? Presented in a beautiful bottle with an etched cap and faceted base, the golden-hued liquor starts with a nose of toasted oak and caramel, followed by delicate notes of citrus and apricot, before finishing with deliciously smooth honeyed agave.
As you would expect from such a special bottle, this tequila is best sipped neat to appreciate its unique flavors.
Tequila Don Julio Ultima Reserva is currently on sale in limited quantities with a suggested retail price starting at $499. Check out donjulio.com to see where you can find a bottle near you.
[See also: Tequila Sunrise: From Nightclub Shot to Premium Spirit]