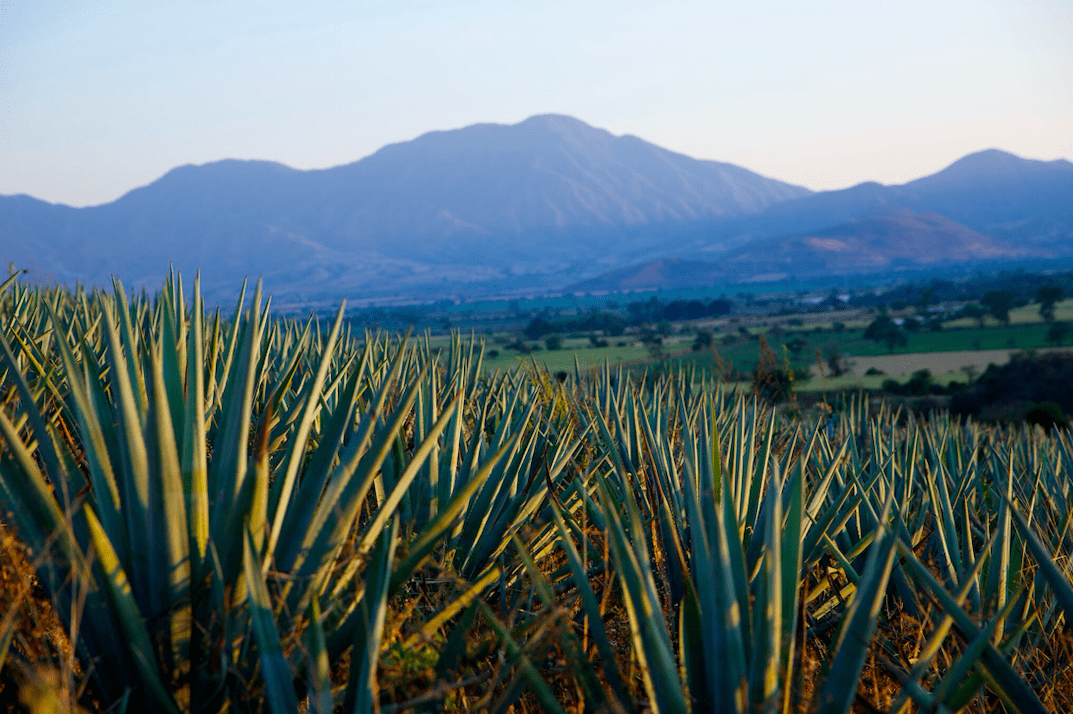 Despite a year where nightclubs and bars have been closed, tequila has still seen growth – and maintained its position as one of the fastest-growing spirits on the market thanks to increasing premiumization. Data from the Consejo Regulador del Tequila in Mexico shows the overall exports of tequila have increased significantly over the past two decades, led by rising demand for high-end 100% agave products.
Although much of the world spent 2020 in lockdown, that didn't slow exports, which grew by 16% overall and 26% in 100% agave tequila. Total tequila exports have almost tripled since the millennium (290%) and agave tequila increased 20-fold (1,995%).
According to IWSR forecasts, tequila will be the fastest-growing spirit both globally and in the US over the next five years, overtaking gin, which had a compound annual growth rate of 5.5% between 2014 and 2019.
[See also: The Best Sipping Tequila Brands in the World]
There is likely a combination of factors driving this increase, including celebrity-endorsed tequila brands and tariffs on other spirits. Jose Luis Hermoso, research director for ISWR South America, points to the growing Hispanic population in the US and a rising interest in Mexican food, drink and culture, as well as an emerging cocktail culture both at home and out.
Premiumization is playing a key role as consumers increasingly see high-end tequila as a product worth investing in to enjoy at home. According to Nielsen, the ultra-premium segment now makes up 38% of the total tequila market.
"There was a time, not that long ago, when tequila was plagued by a poor image of cheap shots that led to many regretful hangovers," says Emma Medina, chief marketing officer of ultra-premium tequila brand Clase Azul Spirits. "Thanks to the combined efforts of producers like ourselves that have invested the time, effort and know-how into producing high-quality tequila, consumers are now appreciating how luxurious tequila can be."
As Medina explains, producing high-end tequila from 100% blue agave is an expensive, time-consuming process, with the farming and maturation of the Blue Weber agave tequilana plant taking six to eight years. Growing demand for aged, sipping tequilas such as those produced by Clase Azul only increases the length of time taken in this process.
[See also: The Best Scotch Whisky Brands in the World]
"Consumers' palates have matured, and they are now enjoying and exploring the array of taste profiles that sipping tequilas can offer," says Medina. "Much like the whisky category, producers will continue to experiment with different processes and aging periods that can result in a variety of flavor profiles and luxurious finishes to the delight of consumers."
But what's next for tequila? It remains to be seen whether tequila can break out of the US/Mexico market, which ISWR says makes up nearly 85% of worldwide sales, in order to reach a global consumer base.
And amid growing emphasis on consumers of the ethics of their most-loved brands, the increased demand and premiumization of tequila must be met with higher standards of sustainability in agave farming techniques and responsible businesses practices in Mexico. With greater opportunity will come greater scrutiny, with consumers looking beyond just quality when choosing where to spend their money.
"Social responsibility and sustainability have become more and more important factors for consumer choice in our industry, and tequila is not an exception," says ISWR's Hermoso. "The fact that most tequila growth in recent years has been at the high end of the market has enabled brand owners to improve the life quality of workers in agave fields, and some newly launched brands have started communicating about the environment and sustainability."
[See also: Cocktail Recipes to Try on National Tequila Day]