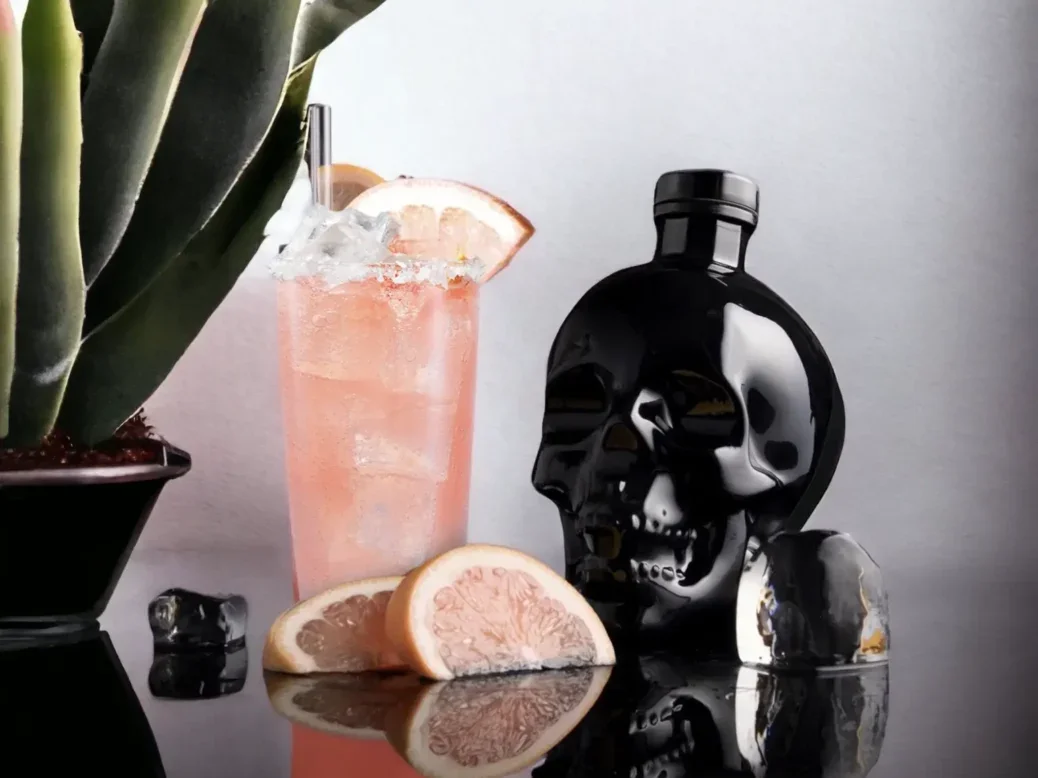 Think of Blue Weber agave and you more than likely think of tequila. The plant is famed as the staple ingredient of each and every bottle of tequila — there's even a law regarding tequila production, particularly concerning the use of agave.
[See also: The Most Expensive Tequila in the World]
Crystal Head, a company founded by actor Dan Aykroyd and artist John Alexander, has a new release that uses the plant. But it's not used to produce tequila — it's used for vodka.
The third expression in the Crystal Head line-up, Onyx is created from the Blue Weber Agave which is sourced from a single farm in Mexico. Blended with water from Newfoundland, Canada, Onyx has a clean and slightly sweet finish. Like the other expressions in the Crystal Head family, Onyx has no oils, sugars or additives (which are often found in other vodkas).
And, like all of the Crystal Head vodkas, Crystal Head Onyx is housed in a rather distinctive vessel — a bottle shaped like a skull. A statement-making addition to your home bar, the bottle's deep black color is a nod to its namesake, the onyx crystal.
[See also: Tequila's Sunrise: From Nightclub Shot to Premium Spirit]
The Onyx vodka is used for this week's recipe, the Crystal Head Onyx Paloma. But, instead of using tequila like in the traditional recipe, the Onyx brings a smoother flavor — but still with the signature notes of agave shining through. An easy-to-make recipe, the vodka is paired with Three Cents Pink Grapesuit Soda which, along with the lime juice, gives a zingy, refreshing taste.
Crystal Head Onyx Paloma cocktail recipe
Ingredients: 
– 50ml Crystal Head Onyx Vodka 
– 60ml Three Cents Pink Grapefruit soda
– 10ml fresh lime juice 
– 10ml agave syrup 
– Wheel of grapefruit for garnish

Method: 

Stir all ingredients together, serve over ice. Garnish with a wheel of grapefruit and a salted rim.