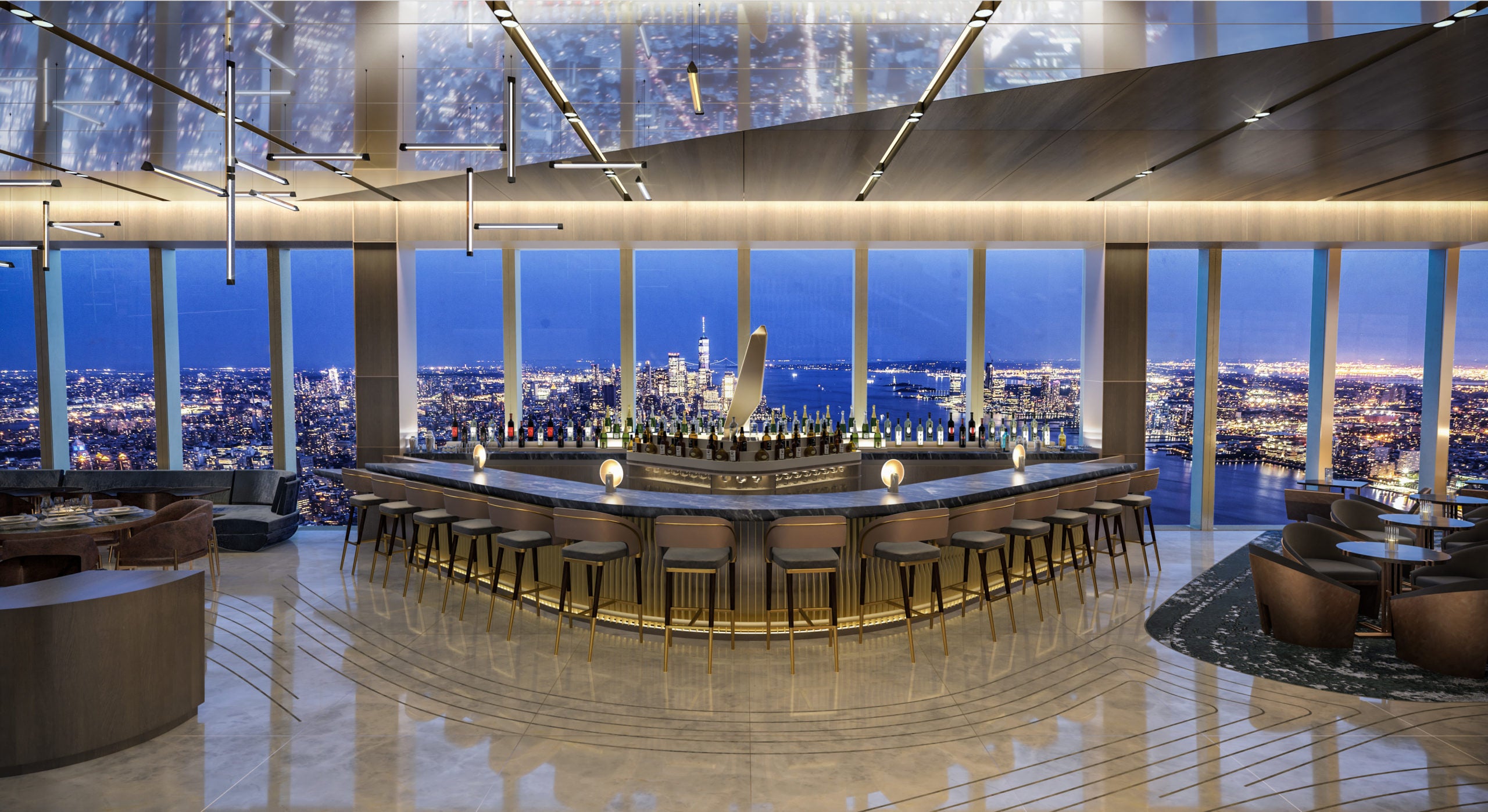 As we prepare to bid farewell to winter, Elite Traveler returns with a list of the best new restaurants for March. In this latest edition, we travel to New York, London, Paris, and Zurich to check out the most exciting culinary events.
We start with a (Michelin) star-studded collaboration for International Women's Day in London. For one night only, two of the world's leading female chefs, who share 10 Michelin stars between them, will join forces to create a spectacular menu.
There is also news of a sky-high opening in New York, where you can dine at the summit of one of the city's tallest skyscrapers. Finally, we travel to Zurich, Switzerland, where one of the world's finest chefs will be setting up shop for an exclusive hotel pop-up.
Peak Restaurant, New York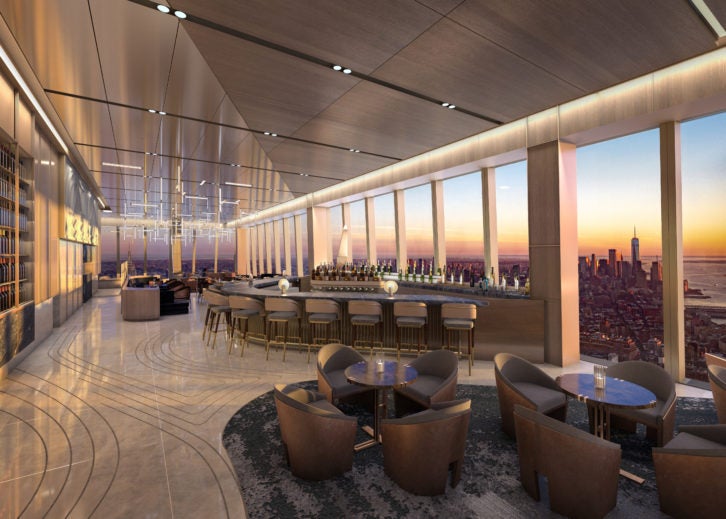 There are great restaurants with a view and then there are great views with a restaurant. Peak, which opens on the 101st floor of 30 Hudson Yards, is aiming to provide both. Situated at the summit of one of New York's tallest buildings (1,296-ft), Peak boasts breath-taking views over New York City and beyond.
So often a restaurant with a great view can get away with a poor food offering, but executive chef Chris Cryer is attempting to buck that trend. Cryer has designed a menu based on modern American food and will utilize longstanding relationships with local fishermen and farmers to provide only the best and freshest ingredients.
The 110-seat dining room and a 45-seat cocktail bar are guaranteed to be the hottest hangout in town when it opens later in March. There is also a private dining room with enough space for up to 300 guests.
Intersect by Lexus, New York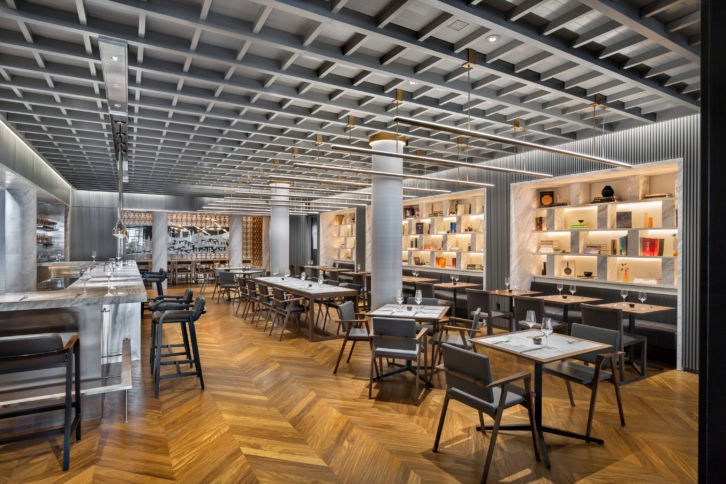 Intersect by Lexus has been open in New York for almost 18 months now, and has been host to some very interesting cultural and culinary events. The restaurant-in-residence program has given New Yorkers the chance to experience gastronomic brilliance from around the globe and February saw the arrival of a new and exciting concept, O Pedro.
The Mumbai-based restaurant is known for reviving traditional Goan cuisine and is one of the most celebrated in the whole of India. Executive chef Hussain Shahzad arrives at Intersect by Lexus with a reputation for producing unparalleled flavors using traditional techniques. The menu avoids touristy flavors to evoke a rich, complex culinary history while retaining all the comfort and elegance of Goan food. Dinner menu highlights include Charred Pumpkin Pâté, Quail Piri-Piri, and Goan Striped Bass Curry Sheet Kodi.
Nakaji, New York
New York's love of omakase continues to go from strength-to-strength and restaurateurs cannot move fast enough to open more. Nakaji will become the latest high-end sushi restaurant when it opens on March 3. The menu has been designed by third-generation sushi chef Kunihide Nakajima, who is renowned for creating high-quality edomae-style sushi. The seasonal omakase menus will be presented in two tiers: Nigiri Omakase ($165pp) and Chef Omakase ($195pp). The former includes a seasonal starter, 12 pieces of sushi and dessert while the latter adds sashimi and an assortment of appetizers into the mix.
The dual-concept space will also have a Japanese cocktail bar featuring a seasonally-rotating Suntory Whisky Toki highball on tap and a list of signature cocktails. The Bar at Nakaji will also offer a large collection of rare, limited-edition Japanese whiskys.
Quality Bistro, New York
Quality Bistro opened its doors in January to rave reviews and has since become one of the hottest restaurants in New York. Situated in Midtown West, no expense has been spared on the décor, which is sophisticated, stylish and filled to the brim with greenery. The multi-room restaurant is split into vastly different sections such as the plant-filled La Conservatoire and a French salon decorated with paintings of birds
The restaurant aims to take the midtown stereotype (uninspired, tired and overpriced) and flip it on its head. The menu has been designed by Antonio Mora and features timeless French bistro classics jazzed up with modern twists. A tarte flambée, for example, is cut like a Detroit pizza and served with pepperoni cups. The shrimp cocktail is served with a flavorsome passionfruit hot sauce and saffron aioli. A beautiful bar is home to an extensive list of signature cocktails while the wine list features 400 different bottles from America and France.
Clare Smyth x Anne-Sophie Pic, London
Two of the world's great chefs, Clare Smyth and Anne-Sophie Pic are once again combining forces to host a dinner in celebration of International Women's Day. The chefs hold 10 Michelin stars between them. Smyth's London restaurant Core holds two stars while Pic boasts eight across several sites, including her three-starred family restaurant Maison Pic in Valence, France.
For just one evening only, the two chefs will showcase a selection of their signature dishes as part of the six-course tasting menu as well as several delectable canapes. Courses include Pic's 'steak tartare seasoned with mustard and Wagyu beef emulsion, beetroot, smoked pike caviar and lovage ice cream' and Smyth's 'Cornish turbot, smoked mussels, red apple, cabbage, and cider'.
The event will be held at Core by Clare Smyth in Kensington, London. Tickets are priced at £175 ($226) per person, not including an optional wine pairing.
To book your place, contact +44 20 3937 5086 or email info@claresmyth.com.
Gymkhana, London
There was an outpouring of grief across London's dining scene last year when the Michelin-starred Gymkhana suffered a devasting fire that ripped through its classic dining room. The popular Indian restaurant was forced to close, but the owners have taken the opportunity to reimagine the space, which reopened in February alongside a revamped menu.
Some of the new dishes include Bombay Gymkhana Club vegetable cutlet with masala ketchup and Game Bird Baida roti served with Girolle pickle. Loyal customers (David Beckham and Ed Sheeran are known fans) need not worry about their favorite dish, however, as many of the classics that helped it gain a Michelin star remain on the menu.
The biggest change to the décor comes with the new bar, which is now located in a much brighter basement. There is also a host of new cocktails to choose from as well as the classic House Martini served with an olive-infused poppadum.
Surrealist Dinner at Le Meurice, Paris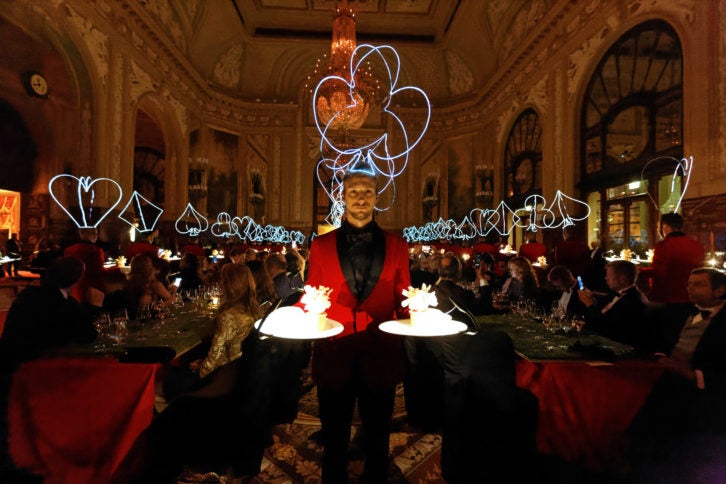 Le Meurice is the hotel of choice for art aficionados in Paris, and in March it will host a unique dinner befitting of its impressive heritage. The Surrealist Dinner has been developed in partnership with the acclaimed designer, architect and scenographer Charles Kaisi. It will provide diners with a memorable dining experience set in an outlandish atmosphere. The overall theme for the evening will be metamorphosis and a different animation will entertain guests in between each course.
With a special menu developed by the team at Alain Ducasse's two-Michelin-starred restaurant and pastry chef Cédric Grolet, guests are guaranteed a truly immersive experience enhanced by visuals that are as spectacular as the food. The dinner takes place on March 19. Priced at €780 ($840) per person, reservation is compulsory due to a very limited number of seats.
To book, call +33 1 4458 1030 or email Laetitia.Forbes@dorchestercollection.com.
Daniel Humm at Baur au Lac, Zurich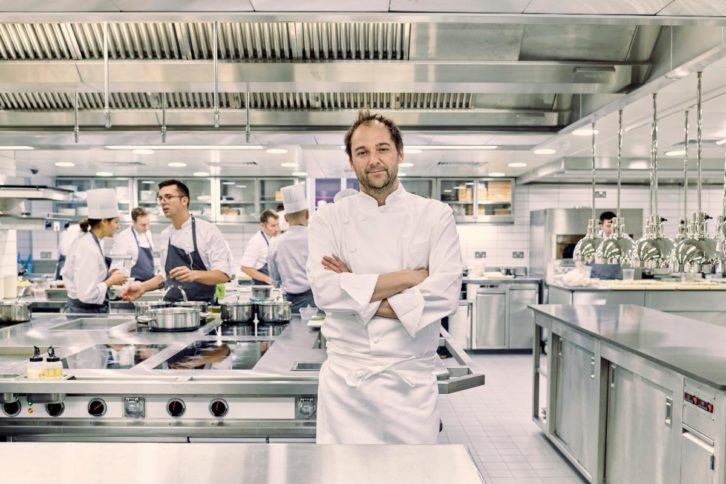 With a three-Michelin-starred restaurant in New York and one of London's best new restaurants of 2019, it is fair to say Daniel Humm has conquered the culinary world. The Swiss chef returns to his roots this winter with a five-day pop-up at the Zurich restaurant Pavillon, where he kicked-stared his star-studded career as a commis chef.
Humm will craft a special nine-course tasting menu showcasing his innovative and refined cooking at Pavillon, using locally-sourced and produced ingredients including some of his most-loved dishes, such as his signature honey and lavender roasted duck from Eleven Madison Park. Humm will showcase his traditional and innovative cuisine in Bürkli square with a pop-up hot dog stand serving his signature bacon-wrapped, deep-fried 'Humm Dog'. Humm Dogs will be available for CHF20 ($20), with all proceeds equally donated to Zurich Children's Hospital and the Kinder-Spitex of canton Zurich, a children's medical care program.
Prices for the eight-course Daniel Humm menu start from CHF450 ($457) including water and coffee. Wine pairings selected by Marc Almert, Pavillon's ASI Best Sommelier of the World 2019, will be available for an additional CHF150 ($152).