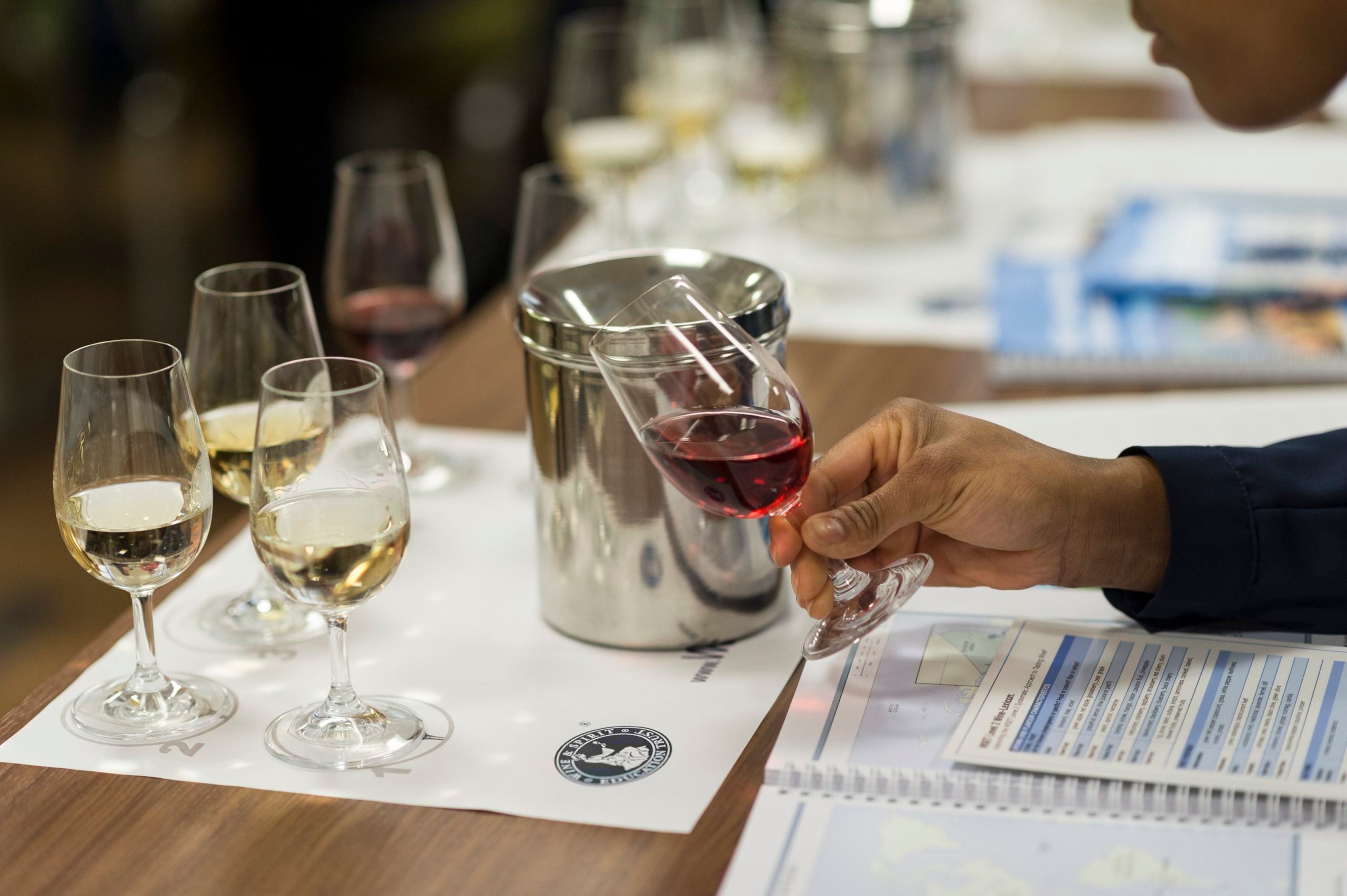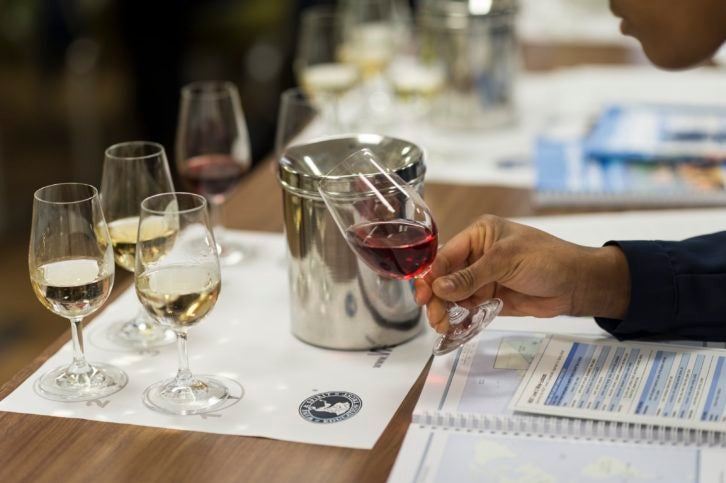 Enjoying wine is one of life's greatest pleasures, but choosing wine and building a collection can be an anxiety-inducing prospect for many people. Of course, through collecting, tasting and visiting vineyards, many people develop a great passion and understanding of wine. But if you are the studious type, the Wine and Spirits Education Trust (WSET) offers superb classes for oenophiles. WSET courses are not for the faint of heart or the casual wine lover; its certifications are among the most prestigious in the wine industry. The difference is that, unlike the Court of Master Sommeliers, you do not need to be in the wine trade to take the classes. What is it like to take a serious wine course as a recreational wine lover? Read on to find out what to expect and how to pass Wine and Spirits Level 2 with distinction. 
Level 1 is fairly basic, and many people, myself included, skip it and head straight to Level 2. This course is comprised of theory and tasting sections, and each class covers different grape varietals. Be prepared to read several in-depth chapters about different varietals before each class. During class, you will discuss what you read about the varietals and the wines produced before tasting (not drinking!) and evaluating different wines using the WSET Systematic Approach to Tasting. A class could be centered around Merlot, Cabernet Sauvignon and Syrah/Shiraz, allowing you to taste the difference between a French Syrah and an Australian Shiraz, or how a Merlot/Cabernet Sauvignon blend changes from Bordeaux to Napa Valley. This type of pairing really brings a wine's terroir to life, and is especially helpful when looking at a varietal like Chardonnay, which can vary wildly depending on weather, terroir and use of oak.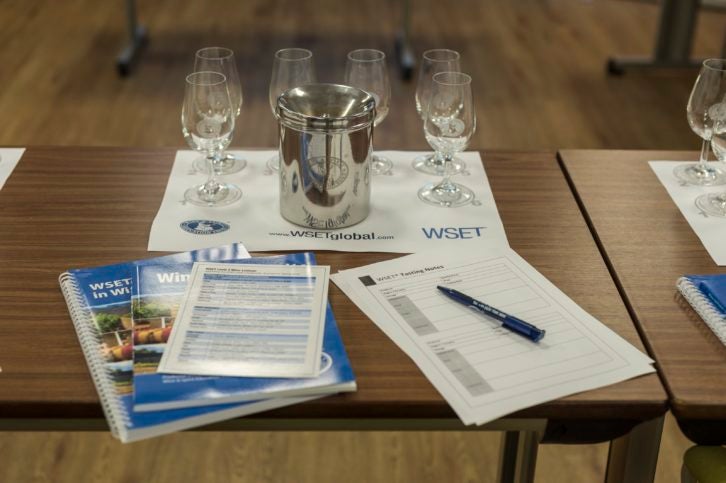 During the eight, two-hour classes, you'll take a trip around the world's most important winemaking regions and taste the main varietals, seeing how they differ depending on where they were produced. To pass the course, there is a 50-question multiple-choice exam, which covers all material in the book. At times, the exam is a bit dastardly — be sure to read everything printed in the book thoroughly, including the captions — but some questions are fairly easy. The only way to prepare is with flashcards, maps, more flashcards and maybe a glass of wine (or two). 
After taking the class — and passing with distinction — I can say it was an incredibly rewarding, albeit stressful, experience. I never expected to have a stack of flashcards 6" tall (really) and be able to rattle off the best regions for white Burgundy, the traditional method of making champagne or a description of a Barossa Valley Shiraz. I feel much more confident perusing a wine list, and never worry about accidentally ordering a heavily oaked Chardonnay (Chablis and Mâcon all the way). True wine lovers who want to gain a deep understanding of the major wines of the world and aren't afraid to put in the work will enjoy the class, and find it truly enriches their lives. 
To learn more about WSET and to find a class near you, please visit wsetglobal.com