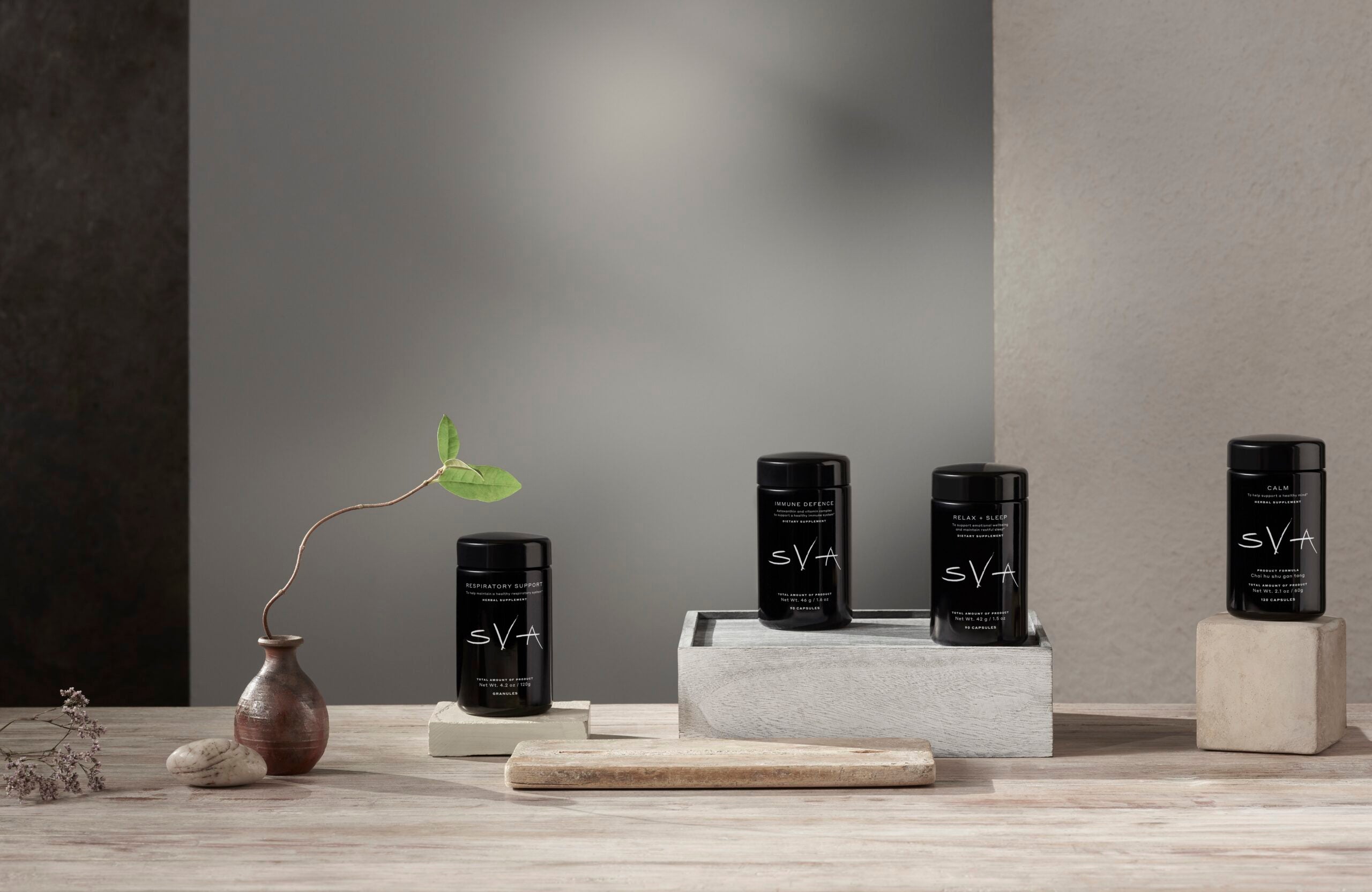 This article contains affiliate links. See our Privacy Policy for more information.
Following the success of Aman Skincare, the hotel group has launched an expertly curated wellness brand: SVA. Intended to help people achieve Aman's on-property sense of physical and mental equilibrium at home, SVA contains a variety of holistic supplements and formulas. Devoted to maintaining optimum health, the brand's extensive range has been created using all-natural, plant-based and sustainable ingredients, promising guilt-free wellness.
Derived from the Sanskrit word for health, svasthya, SVA combines traditional medicinal knowledge with contemporary science to create a range of products that promote health from the inside out. Comprised of a mixture of capsules, tonics and granules, the brand has been thoughtfully designed to seamlessly integrate into your daily routine, promoting a natural, stress-free approach to wellness.
The brand's 19 products are separated into three complementary ranges: Chinese Herbal Formulas, Micronutrient Supplements and Botanical Tonics. When combined, these three ranges can help to support immunity, digestion, circulation and a healthy mind. SVA's signature product, Respiratory Support, is specially tailored to the current times. Uniquely developed to boost the respiratory system, the exclusive product will help protect your body when exposed to viruses such as the cold or flu.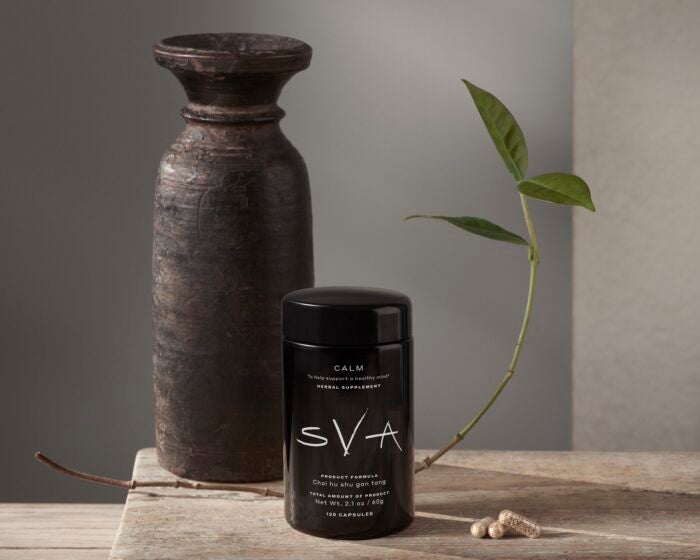 In line with the sleek, modern design that Aman has become famous for across its hotels, SVA products will be discreetly packaged in sustainable bottles, using stylish monochrome labeling.
Aman's group director of spa operations, Yuki Kiyono, has commented on the expansion into at-home wellness: "At Aman we have always believed that by listening closely to the needs of our body and mind, we can achieve wellness from within. […] While our Wellness Immersions and spa treatments have always followed this mantra, the arrival of SVA provides an exciting expansion, taking a more proactive approach to nutrition, where our guests can support their wellness journey from home."
The new brand will also be integrated into future Aman retreats and programs, such as the Amangiri Sleep and Immune Retreats and programs at Aman Tokyo and Amanpuri, ensuring that the at-home and on-property approaches to wellness work in harmony.