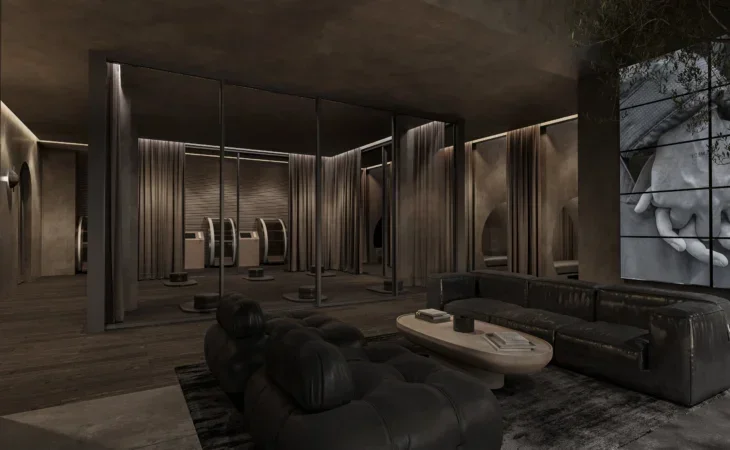 Hollywood's favorite 'social wellness club', Remedy Place, is heading east with the opening of its first-ever New York outpost in Flatiron District. Slated to open its doors on September 6, Remedy Place NYC is set to be the first of its kind in the city, promising New Yorkers a new breed of health journey – think member's club meets spa.
Built upon a concept created by Dr Jonathan Leary, Remedy Place harnesses the expertise of some of the world's leading healthcare professionals, from naturopathic doctors to sports physicians, to create a holistic approach to mental and physical wellbeing.
With the aim of promoting preventative care, the experiences and treatments on offer are varied and include the world's first commercialized breathwork ice bath class, hyperbaric chambers, a signature chiropractic experience, cupping and acupuncture, IV drips, and functional medicine.
[See also: Twenty for 20: Iconic Spas of the 21st Century]
And, unlike most spa facilities that promote a sense of detachment – from life, work, the world and other people – on an individual's journey to wellness, Remedy Place adopts the ethos that health is a shared goal that becomes more achievable with friends and family by your side.
With this in mind, in addition to its dedicated wellness spaces and treatment rooms, the New York City Remedy Place will also feature a two-story club, with lavish lounges open for members to work, catch up with friends and even host events. There will also be a bar serving up healthy food and beverages. This isn't just a gym; it's a one-stop shop for both your health and your social life.
[See also: The Best Wellness Retreats in the US]
"We are thrilled to launch Remedy Place in New York City and provide an elevated social wellness club to an entirely new market," says Dr Jonathan Leary, founder and CEO of Remedy Place. "We have had requests for the past two years to open a club here and we cannot wait to extend our community and bring remedies to offset Manhattan's hustle and bustle."
Design details of the new Remedy Place New York remain under wraps for now, but digital mock-ups show the same cool, dark aesthetic that is so popular in the West Hollywood club, with natural wood details and lush greenery juxtaposed with contemporary furnishings.
Ahead of its September opening, the newest Remedy Place is accepting applications for founding members. Two membership tiers are available: the entry-level Resident Membership at $495 a month, or the All Access Memberships which, at $2,500 per month, come with a host of extra perks and treatments.