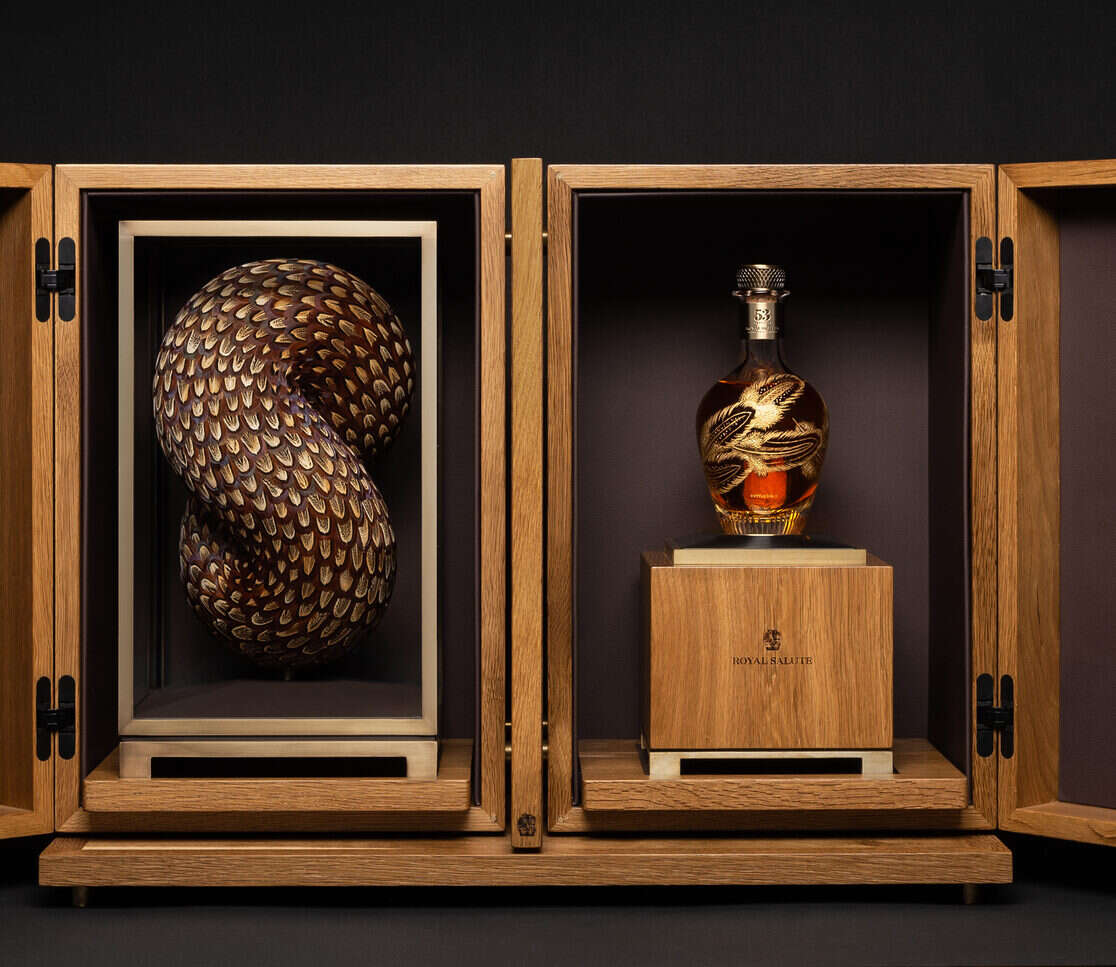 What do you get for the person who has everything? Buying gifts for a billionaire certainly requires some creative thinking. To help, we've curated a list of exclusive gift ideas that will give your seriously wealthy loved one a holiday season they'll never forget. From an elusive bottle of 53 Year Old blended Scotch whisky to a ticket onboard one of the first-ever commercial flights to space, these ultra-expensive gifts are sure to delight the billionaire in your life.
Royal Salute 53 Year Old
Finding the right bottle of whisky for a billionaire can feel like a daunting task. Thankfully, Royal Salute's new expression is rare enough to impress even the most discerning collector and a fitting gift for a billionaire. The iconic brand has teamed up with Norwich-born artist Kate MccGwire to release a 53 Year Old blend paying homage to 1953 – the year her Majesty Queen Elizabeth II was crowned and the year Royal Salute was established. Delicately crafted by master blender Sandy Hyslop, the amber-hued liquor perfectly balances notes of berries, candied walnuts, and sweet toasted oak. The whisky sits within a beautiful decanter hand-blown by artisan glassmaker Dartington Crystal, gilded in 24-carat gold leaf and engraved with intricate feathers inspired by Kate MccGwire's ethereal sculptures.
21 bottles are available for purchase at $90,000, royalsalute.com
Virgin Galactic, Voyage to Space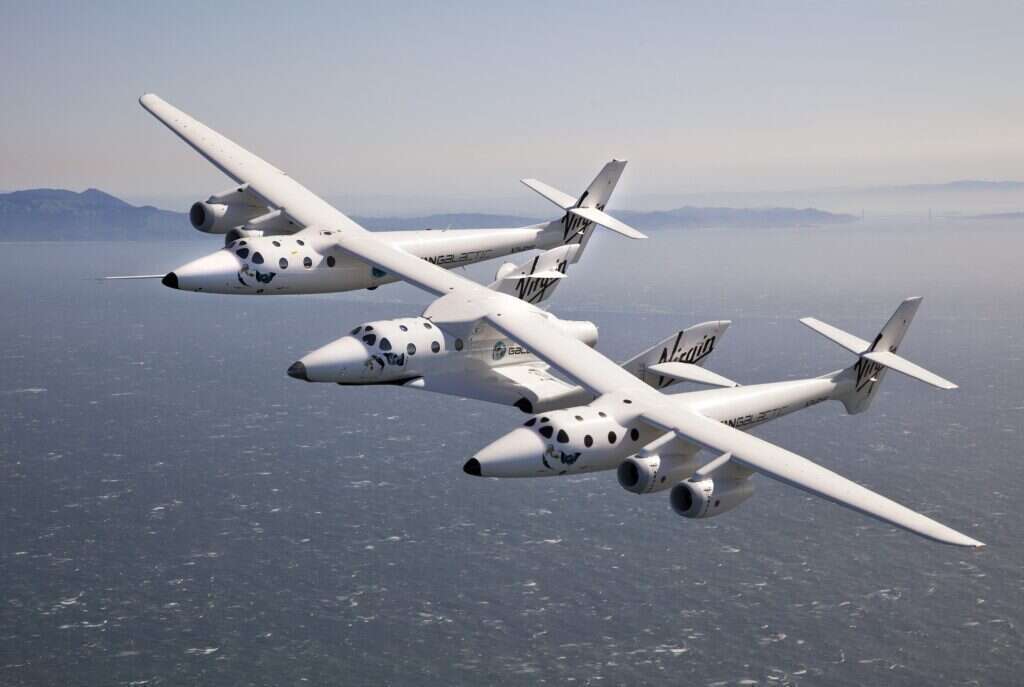 For an unforgettable zero-gravity experience, it's worth securing the billionaire in your life their place onboard Virgin Galactic's SpaceshipTwo. The 90-minute flight begins in New Mexico with a smooth runway take-off from Spaceport America. At 50,000ft, the spaceship is freed from the mothership, reaching adrenaline-inducing speeds of up to and three and a half times the speed of sound. 'Future astronauts' will experience a few minutes of out-of-seat weightlessness while soaking up the incredible views of Earth from the spaceship's 17 windows before starting the gradual descent. Earlier this year Virgin Galactic partnered with luxury travel company Virtuoso to sell a limited number of tickets – there's still a few left if you move quickly.
From $450,000, virgingalactic.com
Bejeti, Planetesimal Meteorite Wallet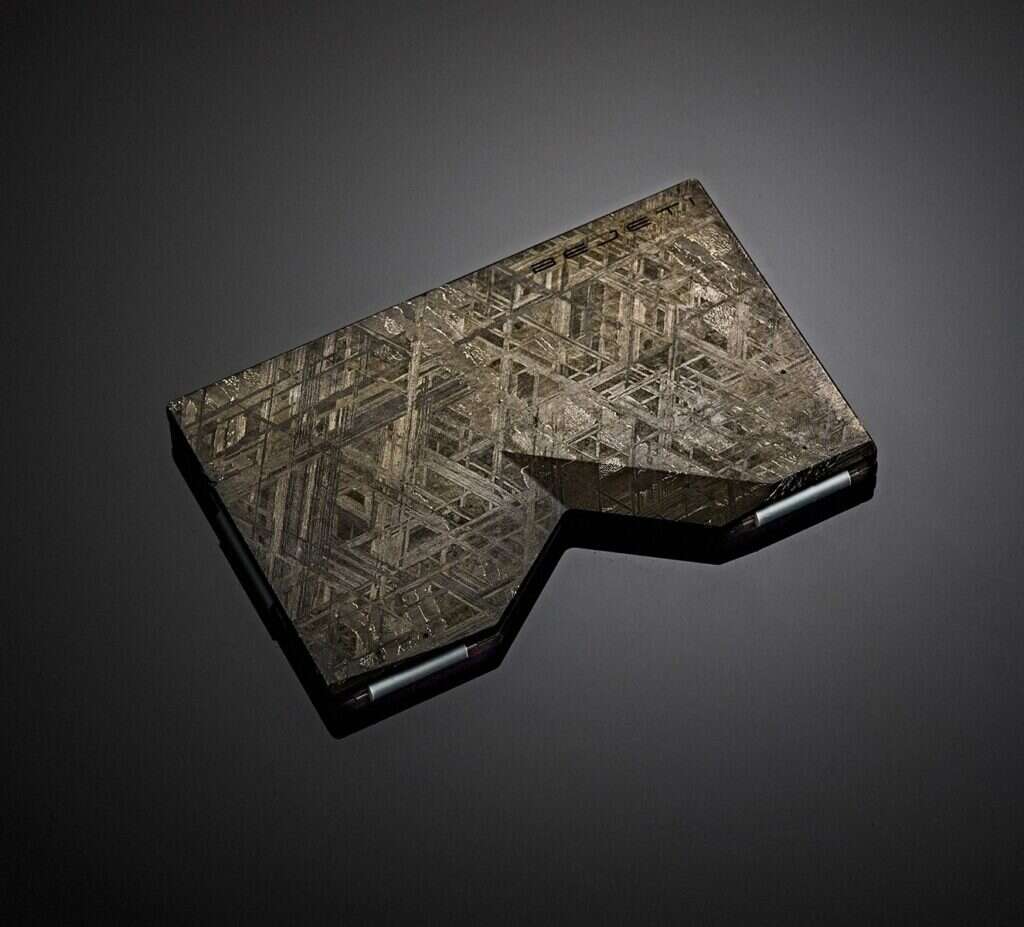 When it comes to choosing a gift for a billionaire, it's essential to think outside the box. That's exactly what Bejeti has done with its exclusive collection of ultra-luxe wallets. Hand-crafted in the USA from pieces of meteorite dating back over four billion years, these are no ordinary accessories. Created as an 'original piece of art' to be passed down through the generations, each wallet is completely unique and comes with a certificate of authenticity. Weighing in at 176g (about the same as a cell phone), there are six designs to choose from including the original – and most exclusive – Planetesimal.
$29,500, bejeti.com
Private Island Escape at Thanda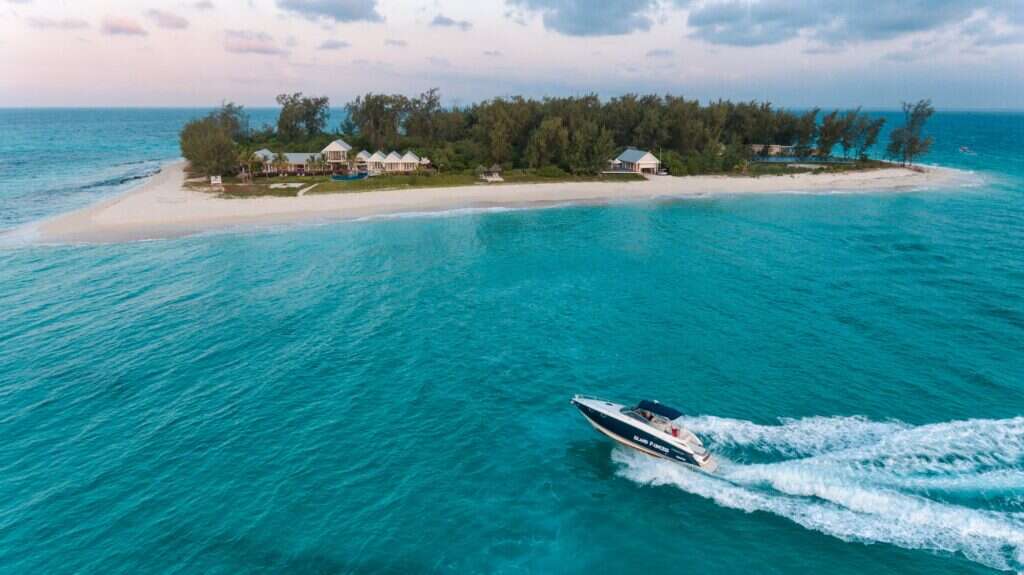 If the billionaire in your life could do with some R&R, why not book them a week-long stay at an idyllic private island? Situated 12 nautical miles from the closest inhabited island and a forty-minute helicopter ride from Dar Es Salaam on Tanzania's Indian Ocean coast, Thanda Island is the perfect tropical hideaway. The 20-acre island sleeps up to 18 guests across two traditional wooden banda chalets and a breezy New England-style villa. Part of the protected Shungi Mbili marine reserve, Thanda is powered entirely by solar energy and only available for exclusive use. When guests can bring themselves to leave the island, Thanda has its own chopper with a pilot on standby to whisk guests away on a day trip to the Zanzibar archipelago or for an afternoon of diving at Chole Bay.
Rates start from $33,000 per night, minimum stay five nights, thandaisland.com
Jacob & Co, Astronomia Sky Blue Sapphire Watch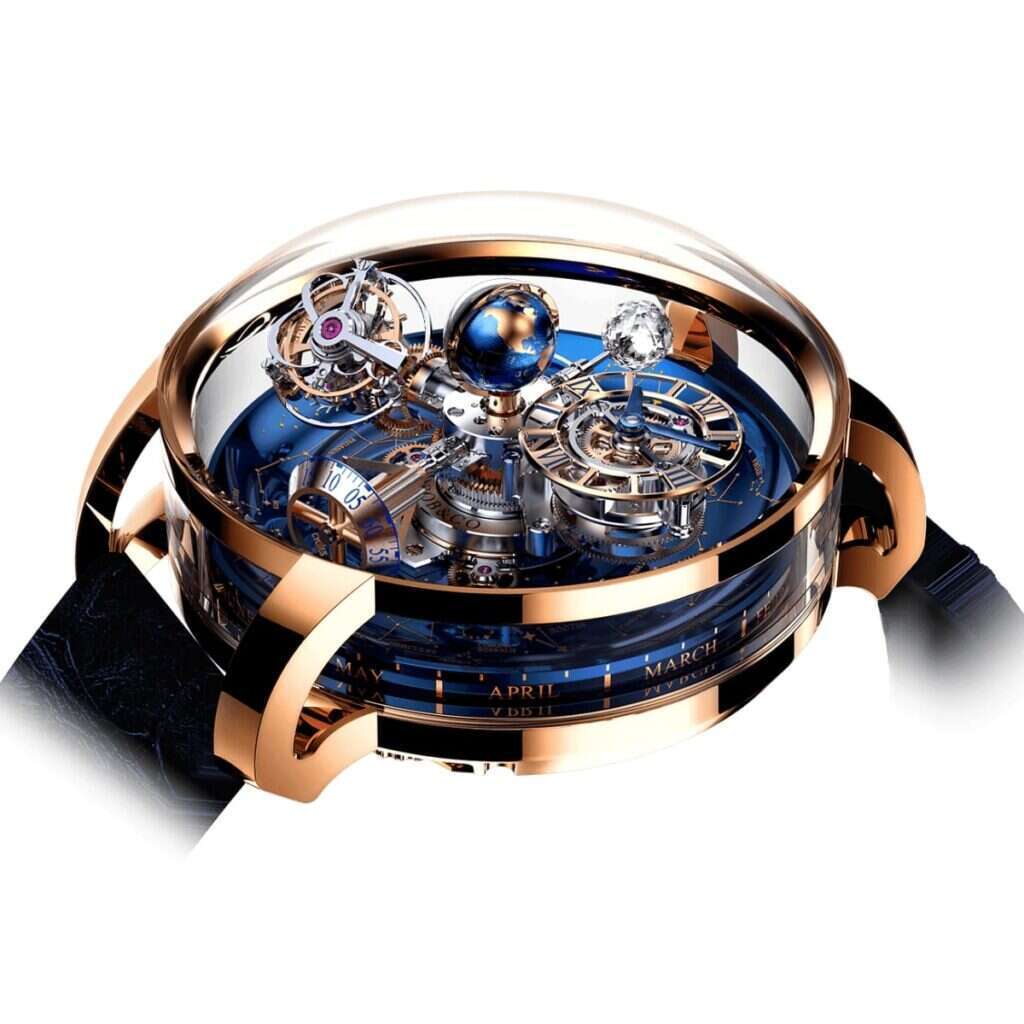 Jacob & Co has made a name for itself with its dazzling timepieces and the Astronomia Sky Blue Sapphire is no exception. Featuring a blue alligator leather strap with an 18-karat rose gold folding clasp, this timepiece is the perfect gift for those with a penchant for horology. The complex watch includes a sidereal display, vertical month display, celestial panorama, zodiac signs, day and night indication, and an orbital second indication. Perhaps most impressive of all, however, is the addition of the Jacob-Cut blue sapphire moon – the cutting process of which takes at least two weeks of painstaking work.
$580,000, jacobandco.com
Space Perspective, Trip To Space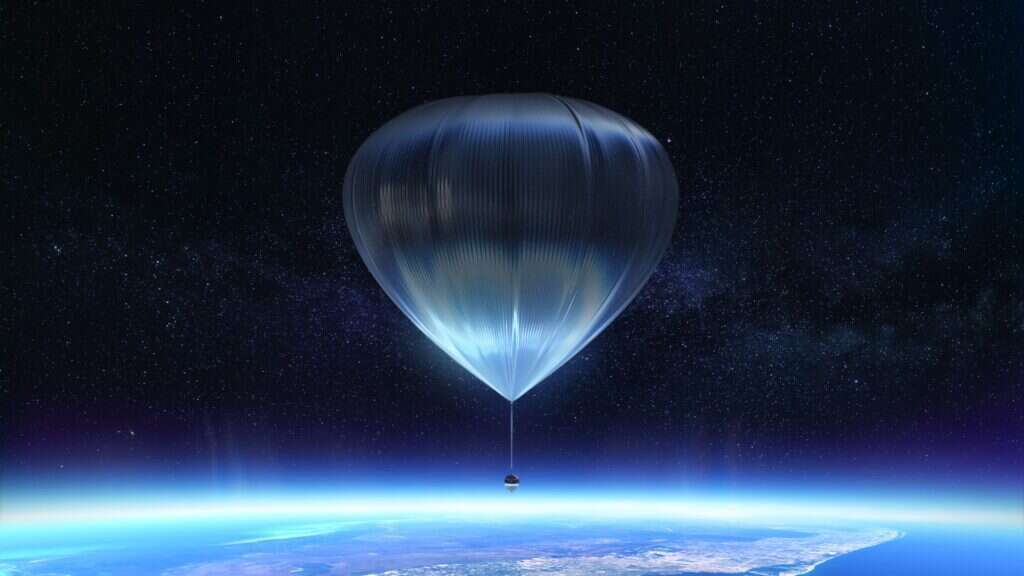 Next up on our list is a slower-paced – but equally as impressive – journey to space. During the incredible six-hour trip, your loved one will be taken to the edge of space onboard Spaceship Neptune – a luxurious capsule propelled by a cutting-edge Space Balloon – to take in the stunning 360-degree vistas of planet Earth from above. Lift-off takes place in Florida at dawn so guests can watch the sun rising as they start the gentle 100,000-ft ascent. The incredible trip ends in the ocean where a ship will be waiting to retrieve passengers from the capsule and take them back to the Florida coast.
Tickets are $125,000 per person (entire capsules are also available for reservations for up to eight guests and a pilot), spaceperspective.com
Custom-built Superyacht Tender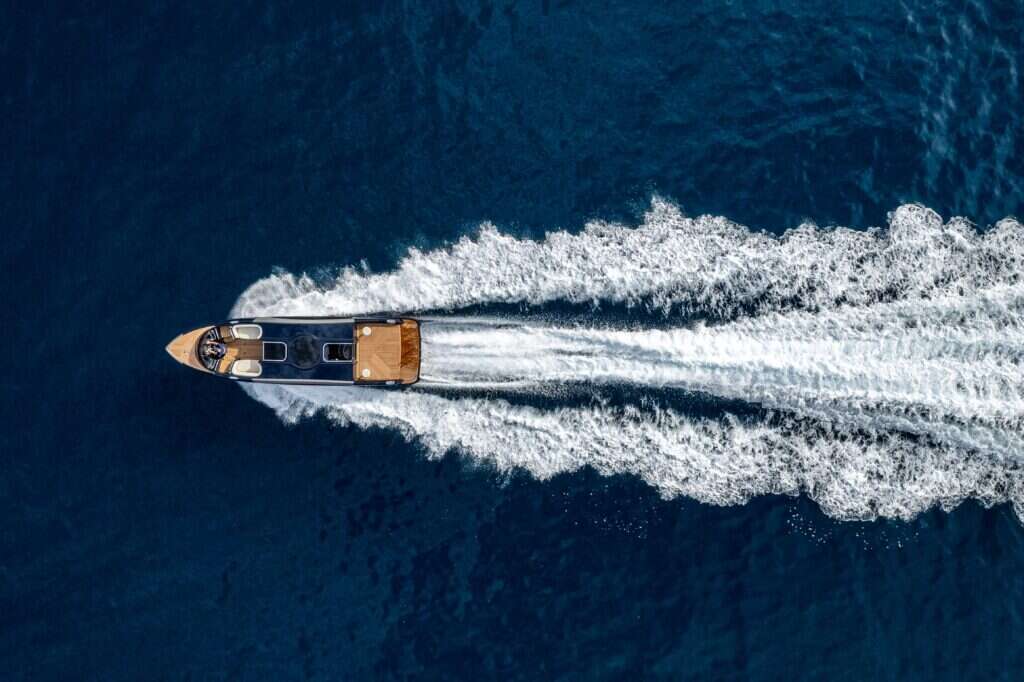 If the billionaire in your life has a superyacht, you can't go wrong buying them a custom-built boat. Falcon Tenders creates bespoke diesel-electric limousines ideal for taking passengers out for day trips away from the mothership. Exceptionally smooth and quiet thanks to their emission-free hybrid propulsion systems, the boats are fitted with seakeeper gyroscropic stabilizers to minimize roll even in stormy waters. Spanning 34-ft, Falcon Tender's limousine model has been thoughtfully crafted to fit comfortably in your loved one's superyacht tender garage.
POA, falcon-tenders.com
HondaJet Elite II
Honda has pulled out all of the stops with its latest private jet, the HondaJet Elite II. Revealed at the 2022 National Business Aviation Convention and Exhibition, the new model boasts a fully redesigned cabin with two interior options – Onyx and Steel – and an array of boosted performance features including an expanded range of 1,547 nautical miles. The cutting-edge aircraft is also fitted with Garmin's Autoland system enabling the jet to land without human intervention in case of emergencies. As the planet's fastest and furthest flying advanced light jet, the new aircraft is guaranteed to be at the top of your favorite billionaire's wish list this festive season.
$6.95m, hondajet.com
Triton, Titanic Explorer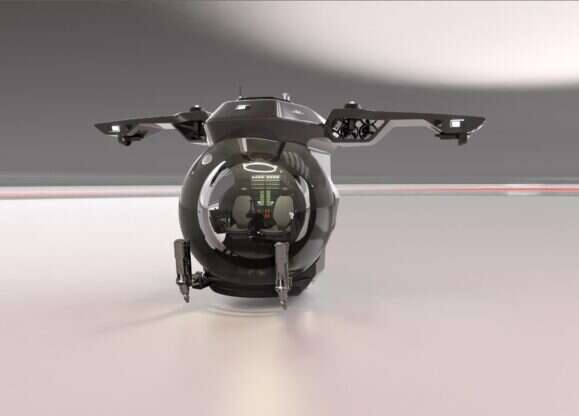 Buying a gift for an ocean-loving explorer with a penchant for the finer things in life is no mean feat. Triton Submarines, however, has you covered. The world-leading sub manufacturer recently released the Triton Titanic Explorer – a two-person submersible capable of reaching a previously unheard-of depth of 13,123ft. Designed for yacht, cruise ship and research vessel deployment, the Titanic Explorer can be used to carry out vital scientific investigations, as well as take intrepid explorers down to unchartered underwater territory. And thanks to its silent technology and raised propulsion away from the seabed, the sub allows you to navigate through the ocean without disturbing the species that call it home.
From $15m, Contact Craig Barnett, director of sales and marketing, craig@tritonsubs.com, tritonsubs.com
Samsung, MicroLED TV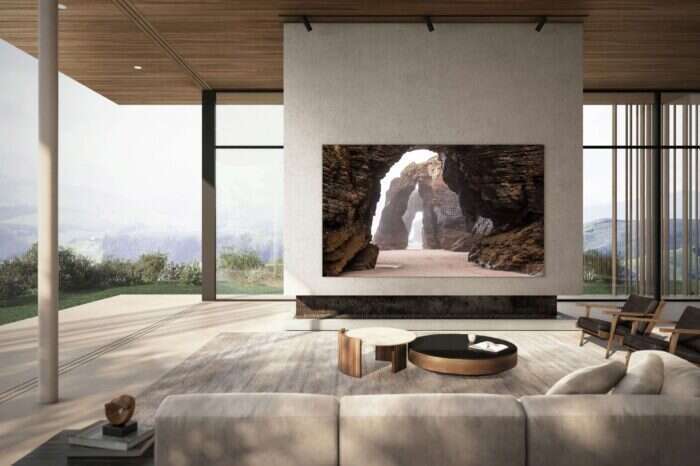 For the person who loves recreating the big-screen movie theater at home, the Samsung MicroLED TV is guaranteed to be a winning gift. The enormous 110" screen delivers outstanding color vibrancy via Samsung's leading self-emissive LED technology, with the frameless design ensuring the screen seemingly melts into the wall behind. An embedded sound system only adds to the at-home theater experience. It also has impressive Smart TV features including a multi-view function, which splits the screen into two – perfect for when your Netflix tastes aren't quite on the same wavelength.
$156,000, samsung.com
Lunaz, Aston Martin DB6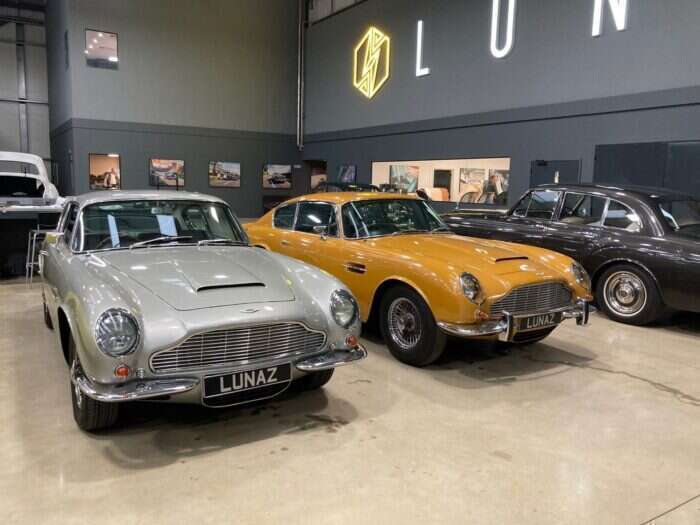 A classic car will always be a welcome Christmas gift, however, as the climate crisis continues to grow, we each have a responsibility to examine our personal footprint. That's why this year, we're shining a spotlight on Lunaz – a forward-thinking company that uses advanced technology to refit your favorite classic vehicle with an eco-friendly electric motor. Not only does this significantly reduce carbon emissions and prevent old cars from going to landfill, it also future proofs the legacy of beautiful classic cars, ensuring we can enjoy them for years to come. Although a range of classic models are available, our favorite is the Aston Martin DB6, which from the outside looks the same as ever – but hides an environmentally friendly secret within.
From $1.3m + local taxes, lunaz.design.com
EYOS, Antarctic Yacht Charter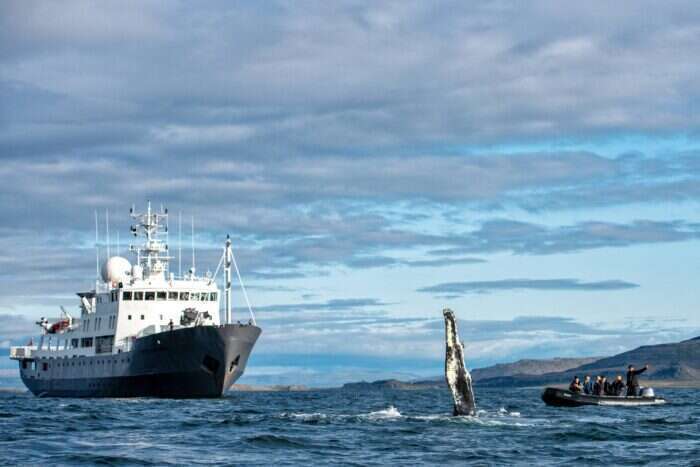 A week (or even a month) aboard a luxury yacht is not unchartered territory for your average billionaire. Chartering an ex-research vessel to head into the most remote corners of the world, on the other hand, is a whole different ball game and will make the ideal gift for the person who has everything. As part of an exclusive partnership with Nansen Polar Expeditions, EYOS is now offering once-in-a-lifetime Antarctic excursions aboard the recently refitted Nansen Explorer yacht, which will take guests to areas few will visit. EYOS is also committed to delivering trips that not only showcase the beauty of the places they visit, but actively protect them too, and offers guests to chance to offset the carbon from their charter.
From $342,800 per week, eyos-expeditions.com
Steinway & Sons, Grand Piano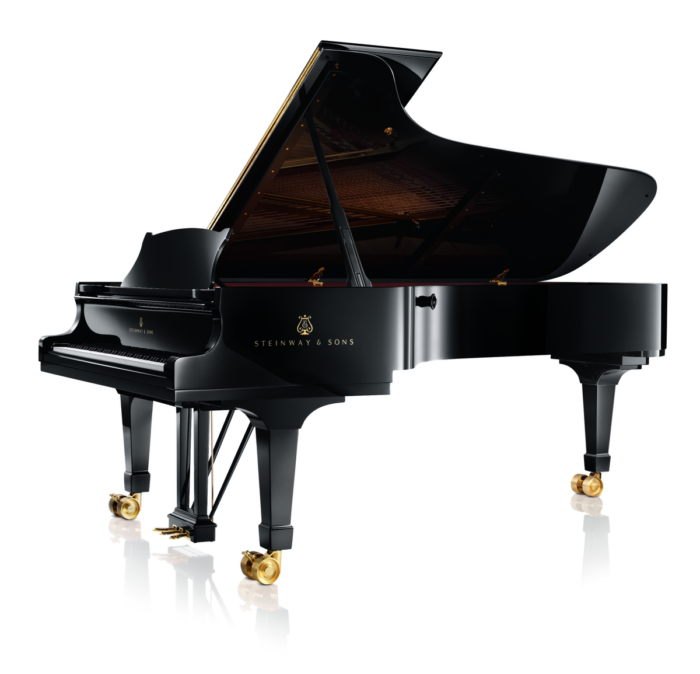 With a legacy dating back over 180 years, Steinway & Sons has developed a well-deserved reputation as one of the best piano makers in the world. Each one takes nearly a year to make, using the same time-honored European techniques now as it did when it first began all those years ago. Steinway's portfolio is diverse, with a wide range of meticulously made pianos available to custom order. However, for the ultimate Christmas gift, the only option is a grand. Steinway makes both Essex and Boston grands, as well as its very own Steinway grand – which the brand proudly claims to be used by 19 out of 20 concert pianists.
POA, steinway.co.uk
Hermès, Custom Made Gift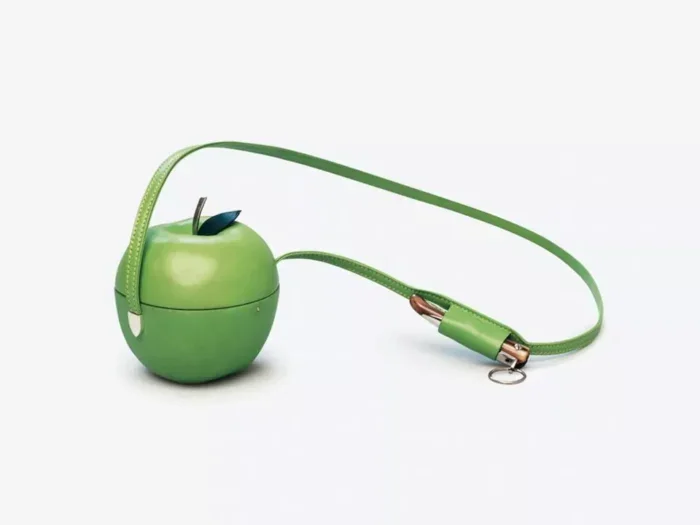 When buying for someone who seemingly has everything, there comes a point when off the shelf will no longer cut it. For this type of recipient, Hermès' little-known Sur-Measure service is a godsend. Inside this world, which is homed in a small workshop just outside Paris, some of the most skilled craftspeople on the planet work closely with private clients to create, in short, their heart's desire. From private jet interiors and boxing gloves to a minute bag designated solely to carry fruit, each item is completely one of a kind and not to be replicated. Naturally, the service is highly exclusive with around just 300 pieces made per year.
POA, enquire at your local Hermès boutique
Campbell Marson, Bespoke sunglasses
Does the billionaire in your life have a car, jet or superyacht that they love more than words? Many spend months and months involved in the design of their prized possessions, right down to the smallest detail. British brand Campbell Marson offers a bespoke service to produce the finest eyewear to match. They believe eyewear should be as bespoke as a Savile Row suit. Every pair of glasses are designed from the ground up and never repeated. The glasses pictured are crafted from amboyna burr, one of the rarest woods in the world, and studded with flawless diamonds. That is what that client wanted, but you can design anything you want. Prices vary depending on your wants, but the featured glasses cost $25,000.
POA, campbellmarson.com
Click here to visit the Elite Traveler Holiday Gift Guide 2022