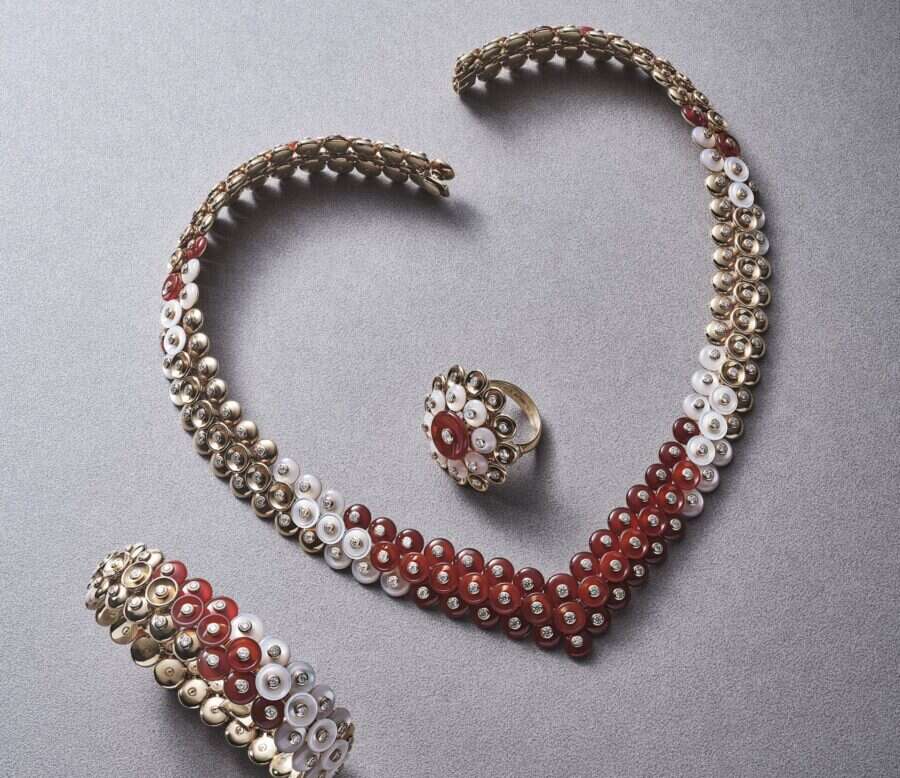 The festive season is here once more and with it comes the task of finding that perfect Christmas gift. If you've left it to the last minute, worry not: as always, Elite Traveler is here to help with an extensive luxury gift guide for her, brimming with items she will actually like, whether you're buying for your partner, daughter, best friend, mom or even yourself (no judgment here). From cult skincare and high jewelry to luxe loungewear and certified party shoes, we've got even the trickiest of recipients covered.
Chanel, Paris-Paris Perfume
While N°5, Coco Mademoiselle and Chance may be among the most popular Chanel scents, but dig a little deeper into the brand's perfume portfolio and you'll discover some lesser-known gems. Selected from the Les Eaux de Chanel collection, which is inspired by destinations around the globe, Paris-Paris is a sweet, floral perfume intended to encapsulate the inimitable elegance of the French capital. Characterful Damask rose acts as the base, while sharp lemon adds freshness and woody patchouli offer a deeper finish. A winning all-rounder gift this Christmas.
$140, chanel.com
Naru Studios, Novel Tote Bag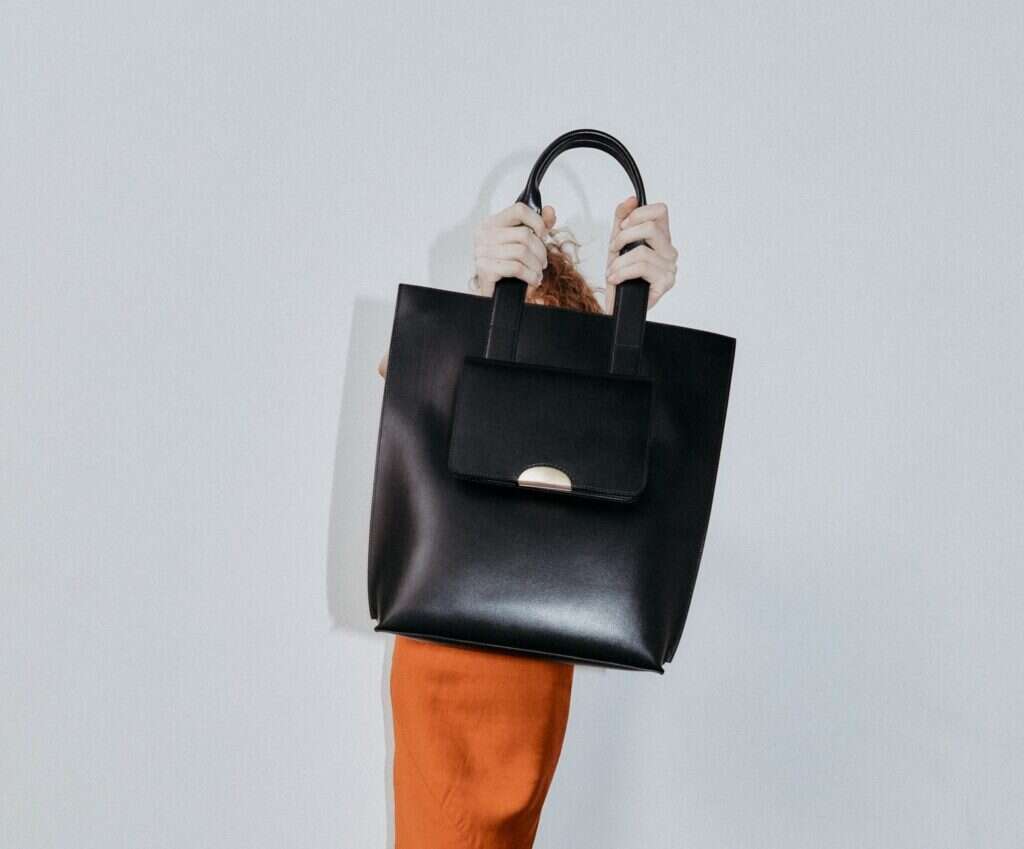 Having only launched in May this year, British designer Naru Studio has already got the fashion set talking with its selection of chic yet admirably sustainable leather accessories. Each piece is carefully handmade in London using only renewable, recyclable and ethically-dyed leathers. For the ultimate it-bag, look no further than the Novel Tote Bag, featuring a timeless shape that just oozes practicality, supple vegetable-tanned bovine leather and contrasting gold metalwork.
$1,305, reve-en-vert.com
MB&F, Legacy Machine FlyingT Blizzard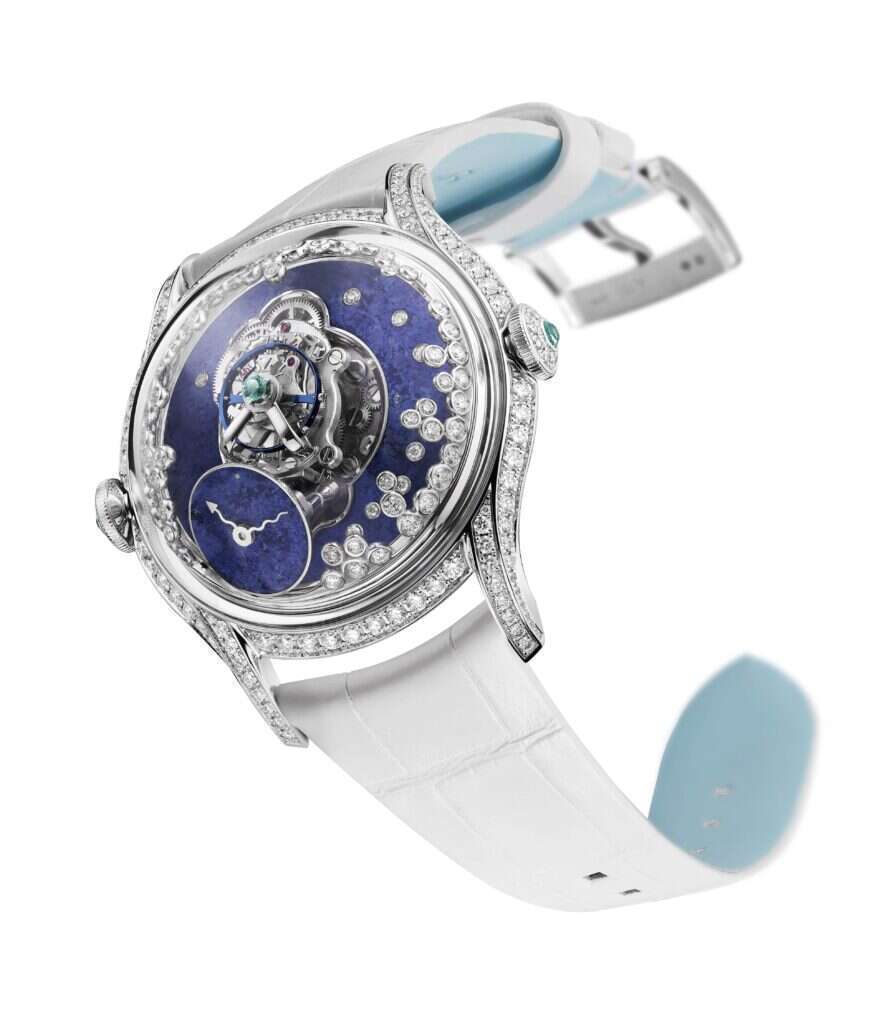 One of two limited edition Legacy Machine FlyingT models, MB&F's Blizzard watch was created in collaboration with jewelry designer Emmanuel Tarpin, who looked to the snowy peaks of the Alps for his inspiration. Featuring a snowstorm of brilliant-cut diamonds lying atop a lapis lazuli dial, all of which is enveloped within a domed sapphire crystal, the watch is easily likened to a wintery snowglobe. Just eight pieces will be made, ensuring slim odds of another seeing another in this highly limited timepiece.
$170,000, mbandf.com
Minka Jewels, Berlin Ring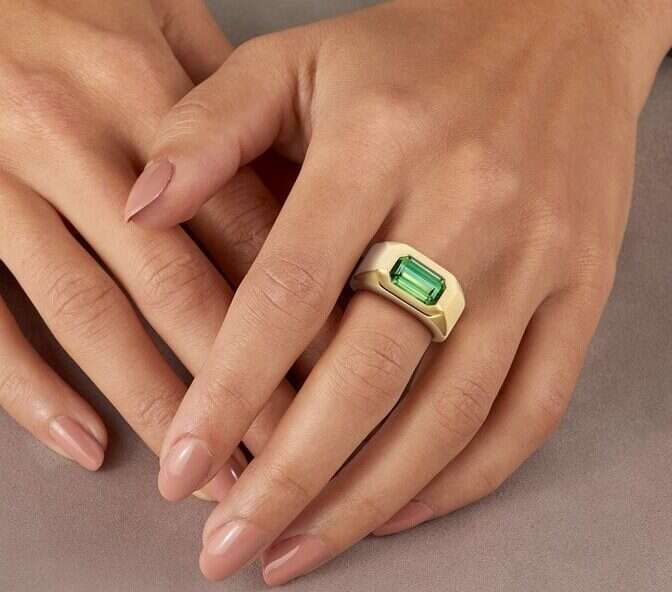 Known for its use of bold lines and bright gemstones, British jewelry brand Minka Jewels has a firm set of loyal fans. Inspired by vintage Art Deco cocktail rings, the Berlin collection is one of Minka's most striking, with distinct nods taken from the Bauhaus architectural movement. True to the brand's signature style, there's a glorious array of stones to choose from but for us, a vibrant green tourmaline is the perfect match for 18k yellow gold.
From $5,800, minkajewels.com
Ferragamo, Aura Bag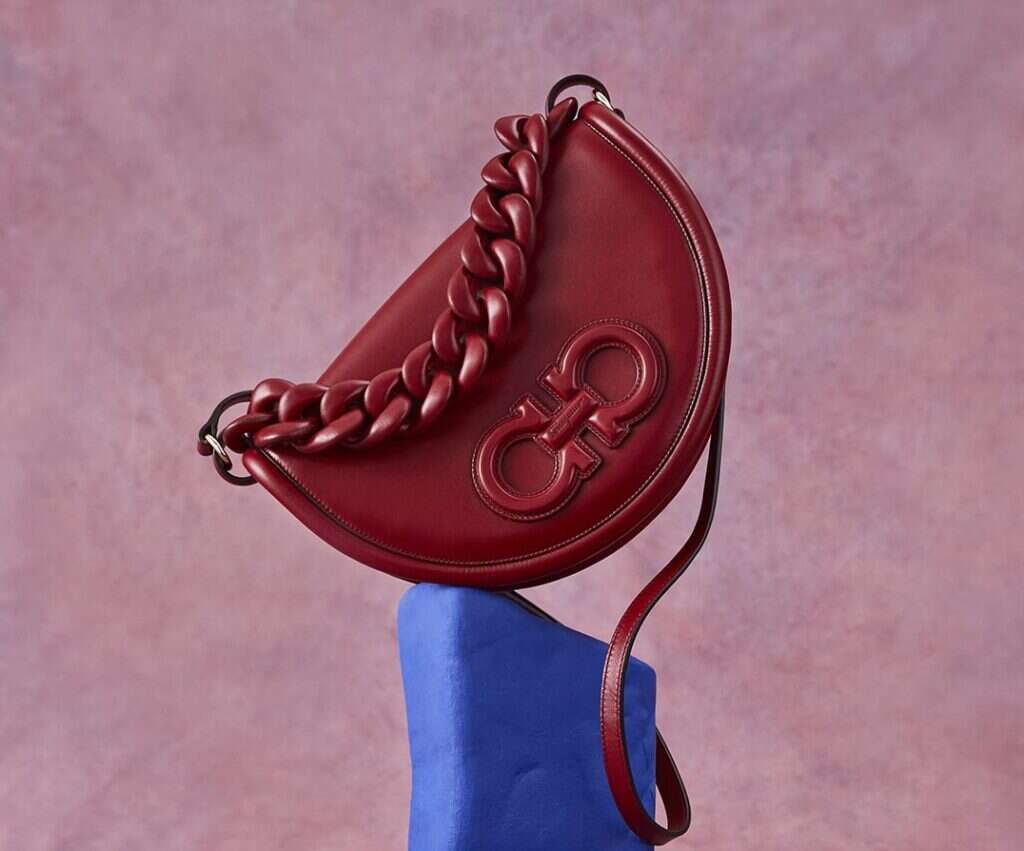 Deftly blending saddlery-inspired chic with a contemporary finish, Ferragamo's Aura bag will suit all tastes. Crafted out of supple calf leather, the accessory is as practical as it is stylish, with a removal cross-body strap, flat and black pockets, and a secure magnetic closure. The Aura comes in six distinct monochrome colorways, but for a suitably festive gift, opt for the rich Sequoia Red.
$2,200, ferragamo.com
Mastoloni, Ballerina Pendant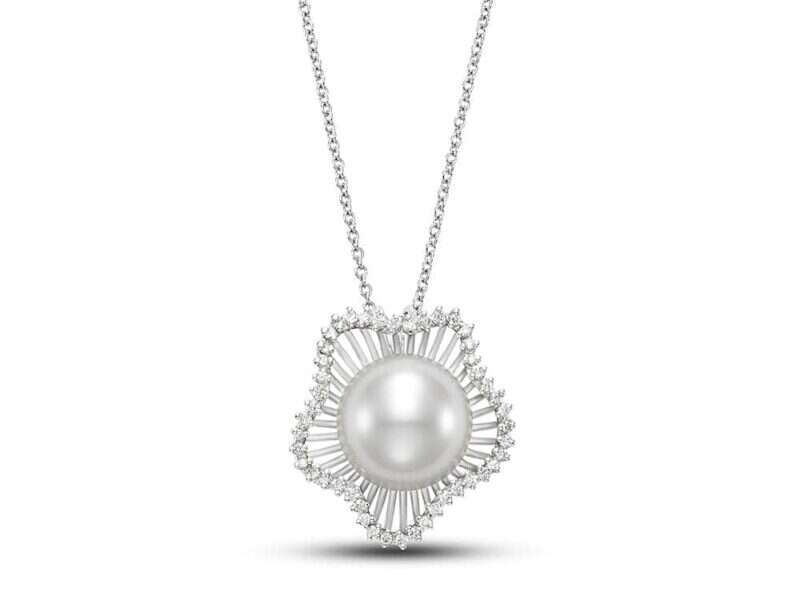 Known around the world for its impeccable quality pearls and innovative designs, Mastoloni is a must in any jewelry box. Our current favorite piece is the Ballerina Pendant which features an exquisite pure-white freshwater pearl gracefully surrounded by a halo of pristine diamonds. Suspended on an 18-in white gold chain, the pendant is subtle enough for daytime wear, with the touch of bling bridging it into nighttime territory, too. For the ultimate Christmas gift, pair with a set of Mastoloni's dainty pearl studs.
Van Cleef & Arpels, Bouton d'or Necklace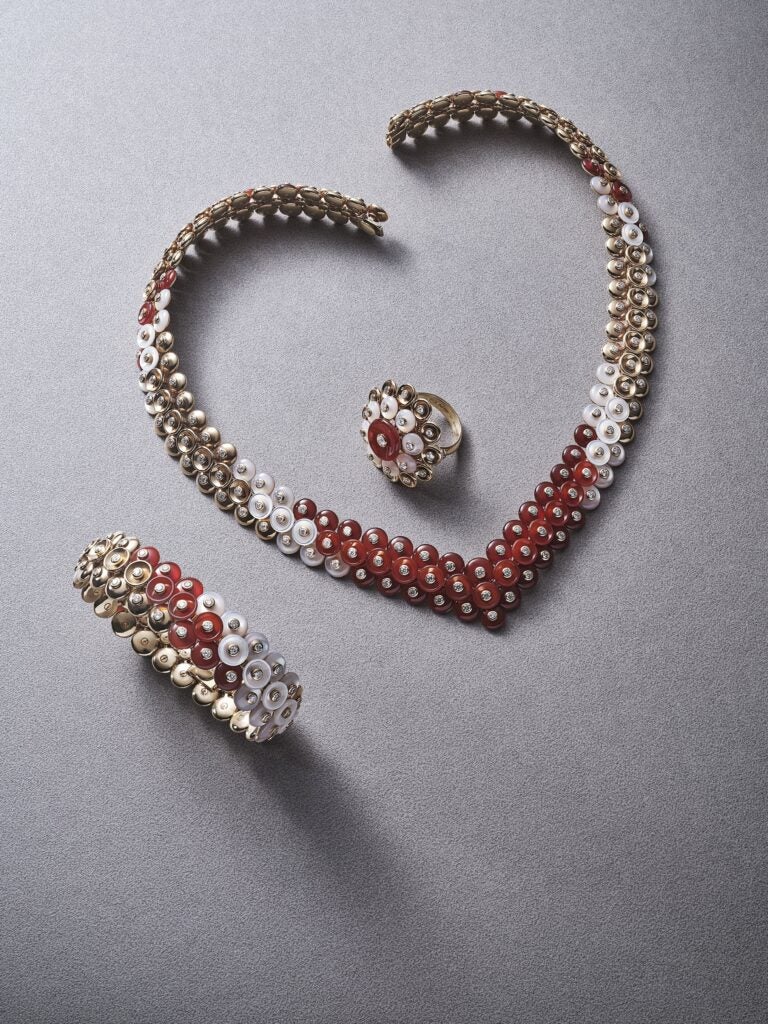 If you're looking for a showstopper Christmas gift this year, look no further than Van Cleef & Arpels. Selected from the Bouton d'Or collection, which takes on the paillette motif of the 1930s, the Bouton d'Or necklace is a vision of luxe, with intricate layers of rose gold, vibrant carnelian and creamy mother-of-pearl dotted with glittering diamonds. A staggering total of over 250 stones make up this jaw-dropping piece of high jewelry, but if you really want to up the ante, there's a matching bracelet and pair of earrings too.
Necklace from $99,500; bracelet from $46,700; ring from $27,800; vancleefarpels.com
Pasquale Bruni, Giardini Vento Atelier Earrings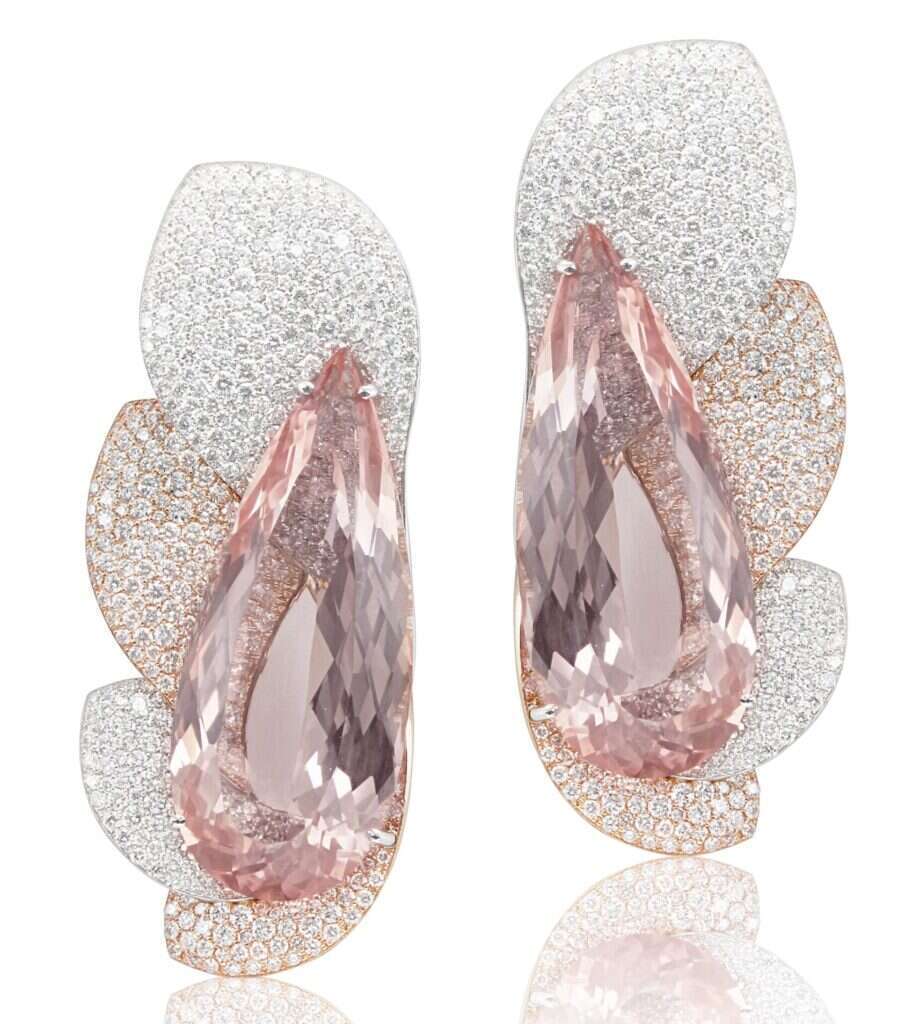 Another showstopping luxury Christmas gift for her comes in the form of Pasquale Bruni's Giardini Vento Atelier Earrings. Meticulously crafted in northern Italy in the Maison's Valenza atelier, each Pasquale Bruni piece is the result of over 50 years of dedicated craftsmanship. Like the rest of the collection, nature acts as key inspiration in the Giardini Vento Atelier Earrings, with a flurry of diamond-encrusted petal-shaped motifs acting as backdrop to the morganite center stone. A dainty mix of both white and rose 18k gold adds an extra layer of character.
$109,500, pasqualebruni.com
Chopard, Emerald and Diamond Necklace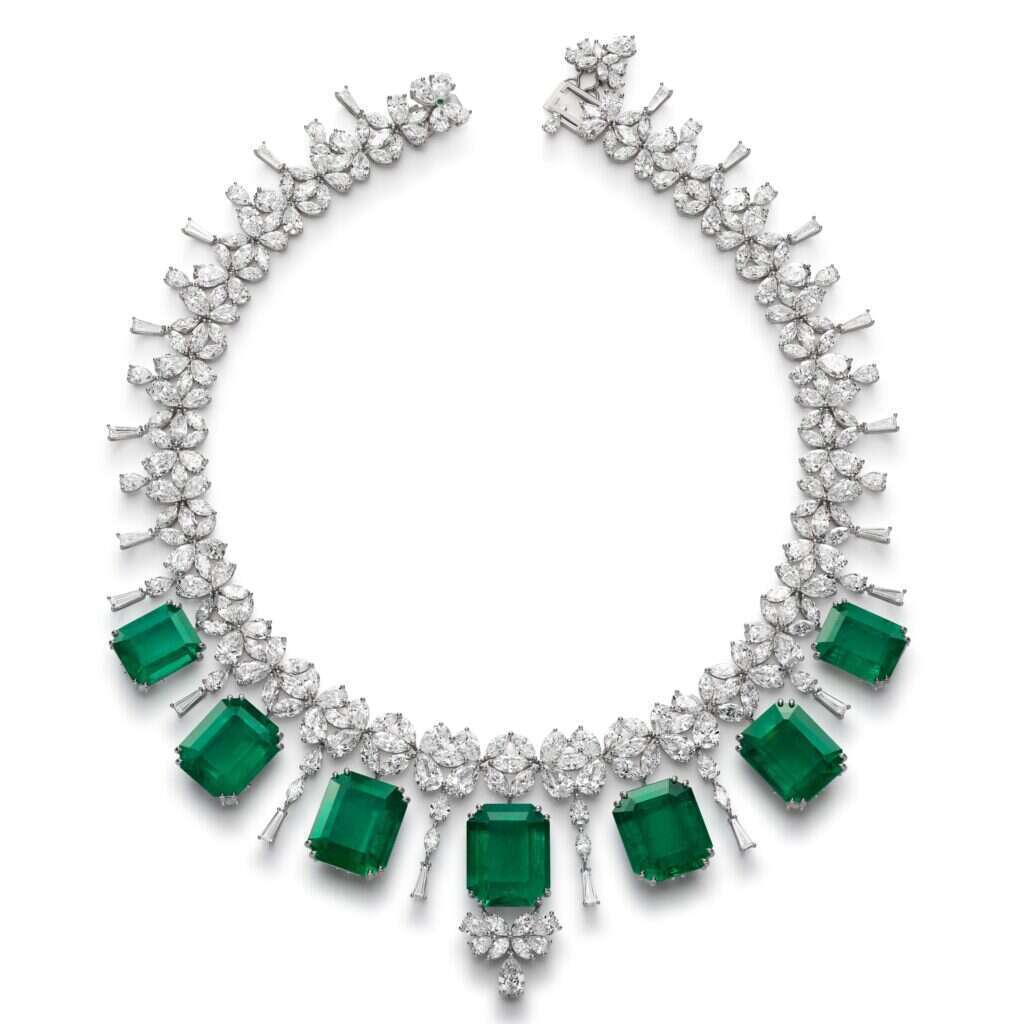 The above still not dramatic enough? Try this outlandish Chopard necklace on for size. Taken from the 2022 Haute Joaillerie Collection, the piece features seven octagonal emeralds totaling a staggering 122.49 carats and 92.57 carats of dazzling diamonds, set within ethically-soured 18k white gold. Designed to sit elegantly just above the collar bones, this is a piece of jewelry that will surpass changing trends to take its place as a timeless family heirloom.
POA, available at Chopard boutiques.
Maison Francis Kurkdjian, Amyris Femme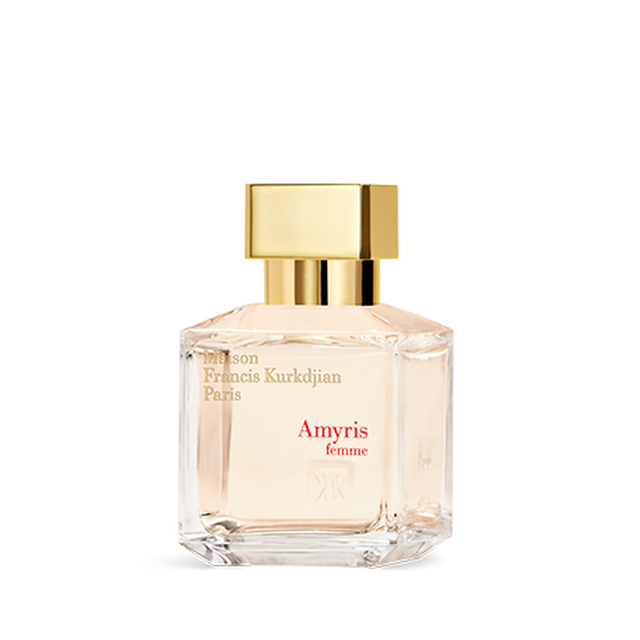 Maison Francis Kurkdjian needs little introduction, with clouds of the admittedly irresistible Baccarat Rouge 540 trailing after the world's glam-est individuals. For Francis Kurkdjian fans who want to stand out from the crowd, however, there is Amyris Femme. More delicate but just as captivating as Baccarat Rouge, Amyris Femme leads with unique Jamaican amyris and Italian iris to create a scent that is bright, fruity, floral and undeniably assertive. Its delicate pink and gold bottle is a beautiful addition to any perfume cabinet, too.
$360, franciskurkdjian.com
Boucheron, Serpent Bohème Hoop Earrings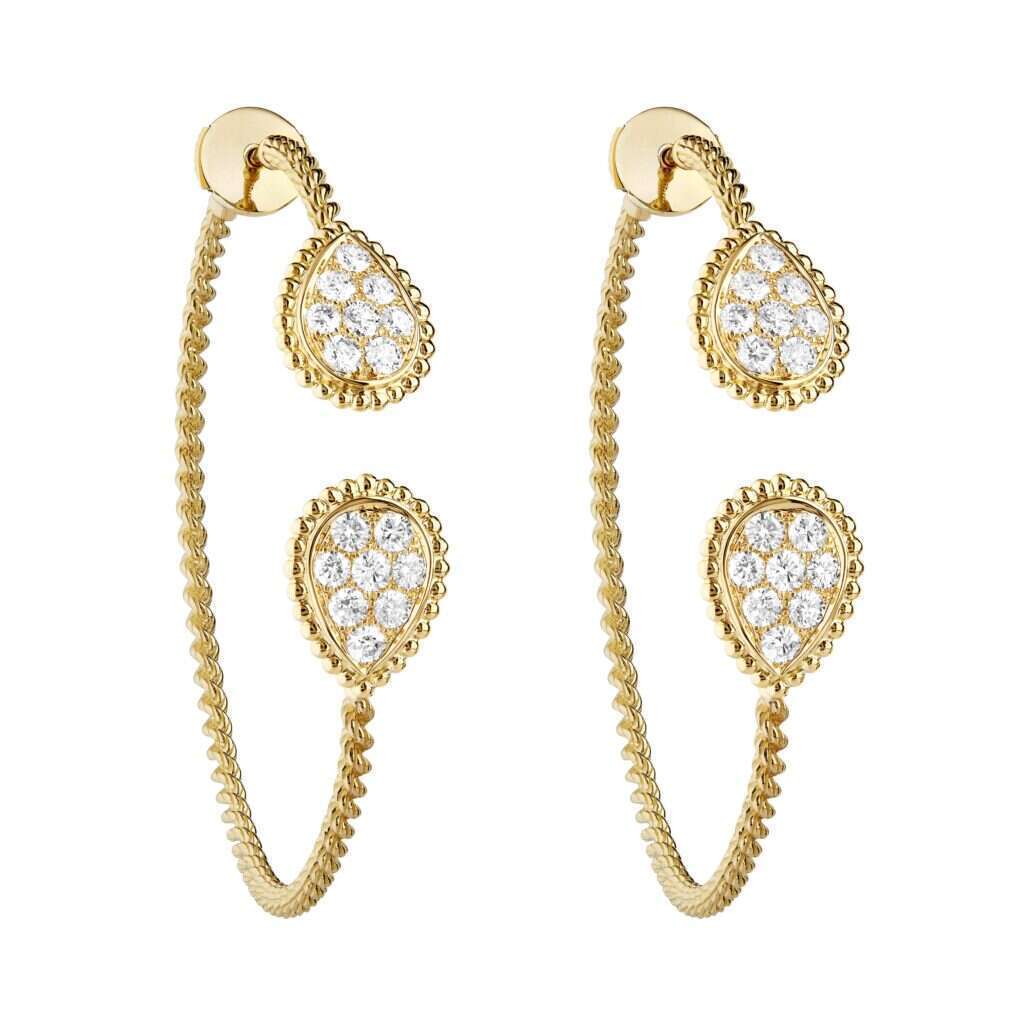 Trust us when we say that a pair of gold hoops – especially with the addition of a few diamonds – is always a good gift. With the Serpent Bohème hoops, Boucheron puts a fresh spin on the classic shape, with two diamond-encrusted teardrop-shaped motifs affixed to an artfully twisted gold bangle. Carefully crafted to give the impression of being suspended in the earlobe, the Serpent Bohème hoops are all at once contemporary and timeless.
$17,100, boucheron.com
Audemars Piguet, Selfwinding Chronograph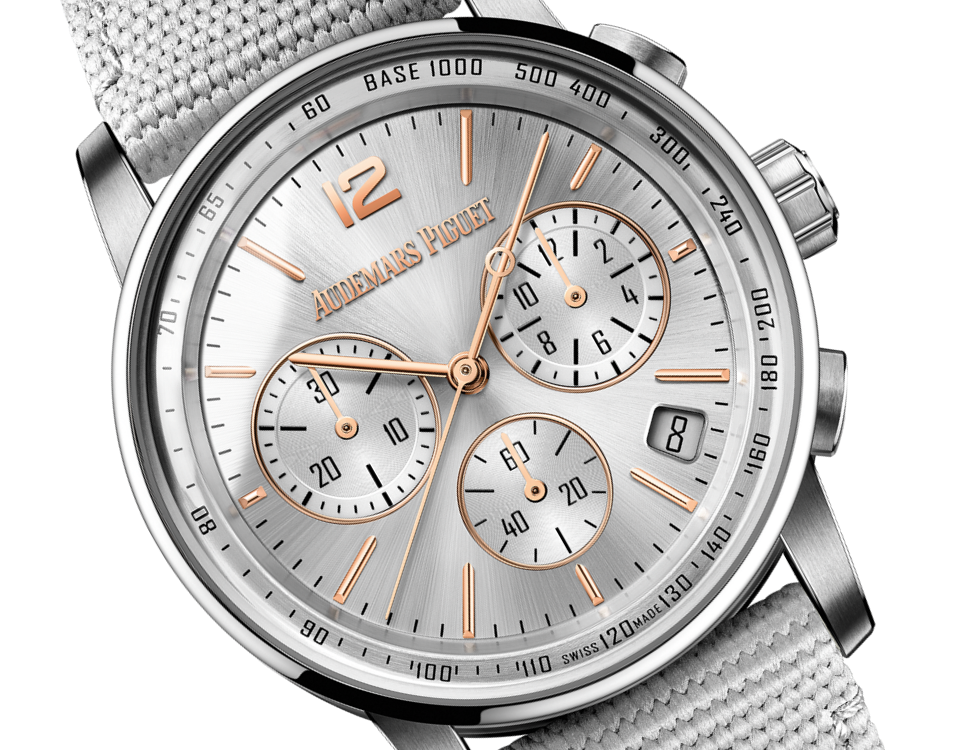 With nearly 150 years of watchmaking expertise, Audemars Piguet is a name to trust. Our top pick this year is the selfwinding chronograph in 18k white and pink gold. A grey lacquered dial boasts a sun-ray pattern base, with pink-gold accents standing proud. The grey rubber-coated strap promises practicality, while the contemporary double-curved sapphire glass adds an added layer of depth. In other words, it's the perfect watch for someone who resents compromising style for substance.
$53,715, audemarspiguet.com
Graff, Wild Flower Large Diamond Cluster Ring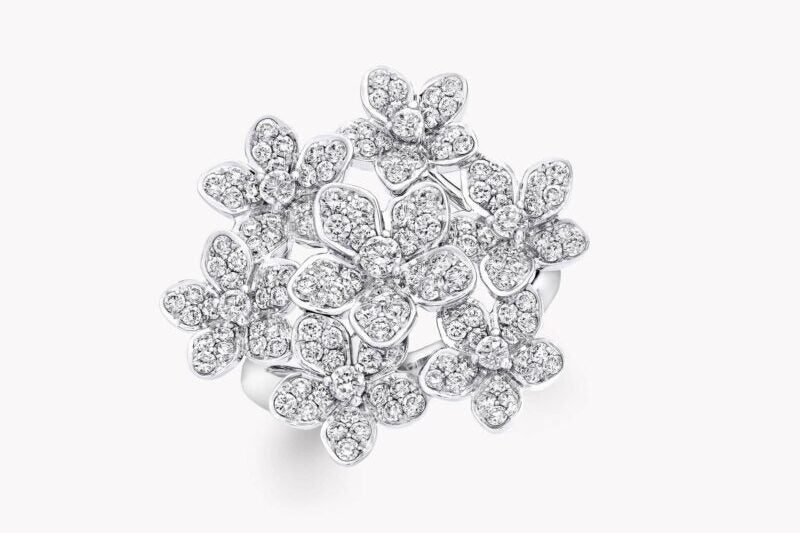 While diamond rings naturally carry certain connotations, there's nothing to say they can't be given as a standalone Christmas gift, too. Graff's Wild Flower Diamond Cluster Ring evokes the carefree nature of a blooming summer meadow with its delicately placed array of diamond blossoms. Imagined in brilliant white gold, the ring is striking enough to hold its own alone, but can be teamed with other pieces from Graff's Wild Flower collection to create a garden in jewelry form.
$13,000, graff.com
Jennifer Chamandi, Satin Tomasso Slingback Sandals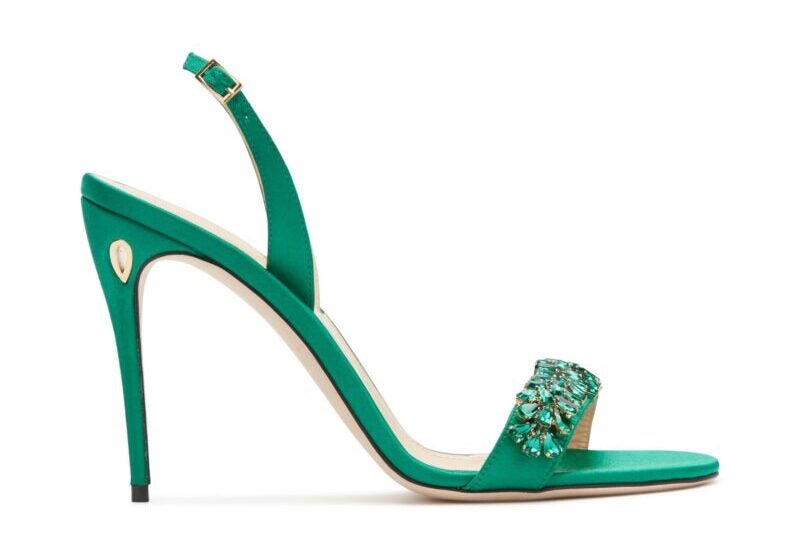 When it comes to Christmas, there's no such thing as too much – and shoes are no exception. While British designer Jennifer Chamandi is a master of the classics with an irresistible collection of loafers, pumps and boots, it is her fun-loving embellished heels that really stand out. Our favorites are the Satin Tomasso Slingback Sandals in dark green. Decked out in elegant emerald satin and finished with glittering crystal embellishments, these heels are the epitome of a party shoe.
$699, harrods.com
NiLuu, Vegan Silk Robe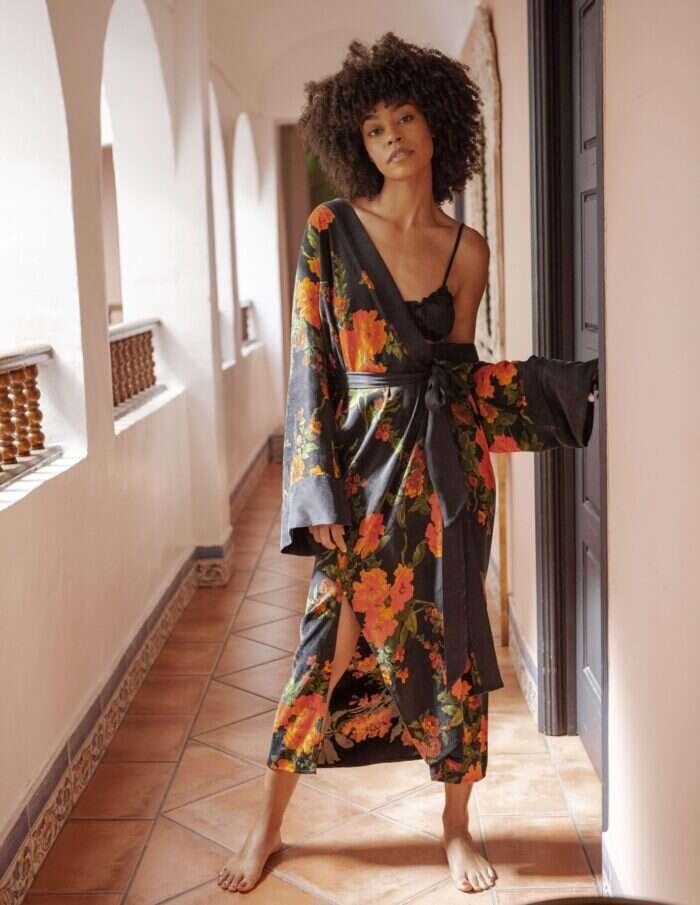 Crafted out of biodegradable, PETA-Approved vegan silk, NiLuu's kimono robes are as responsible as they are stylish. Each robe has gracefully voluminous sleeves, a detachable sash tie and carefully placed side leg slits, for a timeless yet ultra-comfortable fit. And, with the culture of one-time wear fashion on its way out, versatility is quickly becoming top of the list when it comes to Christmas gift shopping. Although designed for lounging, the Olivia robe can be dressed up to become enviable occasion wear or dressed down to throw on at the beach; this really is a do-it-all type of garment.
$820, niluu.com
Anthony Lent, Gold Ouroboros Bangle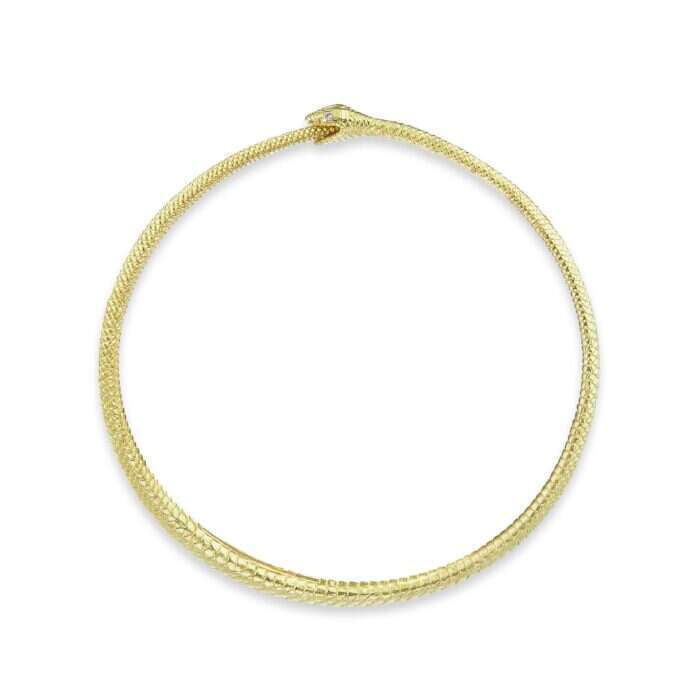 From skulls and mythical creatures to human faces and celestial motifs, there is seemingly no end to the scope of designs featured in Anthony Lent's expansive body of work. For a striking yet understated gift, opt for the Gold Ouroboros Bangle, crafted from 18K gold with a minute diamond eye. Depicting the ancient Egyptian image of a snake eating its own tail, which is historically known as a symbol for infinity, this bangle is an unconventional way to show the woman in your life how you feel this Christmas.
$7,590, anthonylent.com
[See also: Aequem: The Platform Making Sustainable Shopping Simple]
Tata Harper, Brighten and Glow Facial Set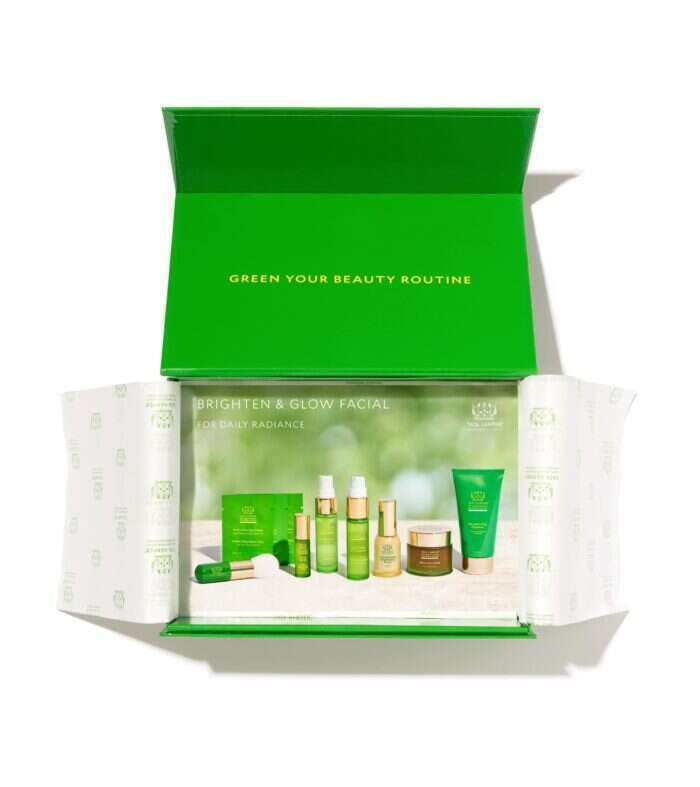 As the winter months set in, everyone's skin is in need of a little TLC – and nobody does super-luxe skincare better than iconic Canadian brand, Tata Harper. For the sake of both your body and the planet, Tata Harper products use only the finest, 100% natural ingredients in highly concentrated formulas for maximum results, and in doing so has become a cult favorite in the beauty world. The seven-step Brighten and Glow Facial set, complete with an oil cleanser, resurfacing mask, brightening serum and eye crème, is a winning way to give the gift of glowing skin.
$295, tataharperskincare.com
Sean Gilson for Assael, Pearl Bubble Ring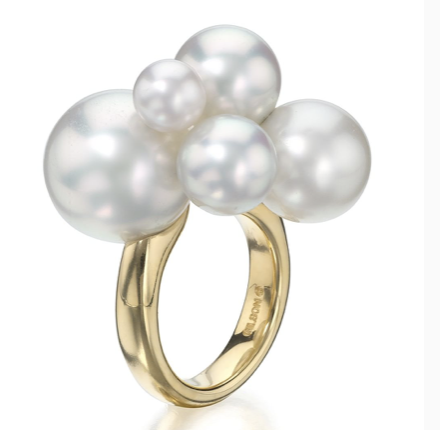 Considering that their existence is dependent on thriving, healthy oceans, pearls make a great choice for a more responsible Christmas gift for her. Having been in the business of sourcing exquisite pearls for over seven decades, the Assael family is dedicated to only working with the best pearl farmers who are as equally committed to protecting the world's natural habitats as they are. Designed by master jeweler Sean Gilson, the Assael Bubble Ring is a celebration of both the most exquisite pearls available and pioneering jewelry design, with a combination of South Sea cultured pearls and Japanese Akoya cultured pearls set in 18-karat gold.
$15,500, available in-store at Neiman Marcus
[See also: The Most Coveted Luxury Sustainable Fashion Labels]
Mach & Mach, Double Bow Crystal Pumps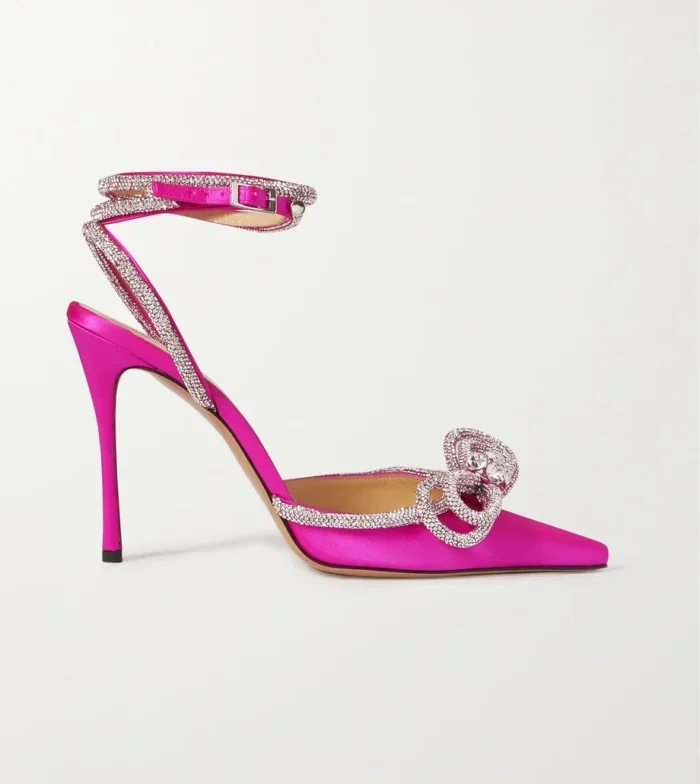 After the virtual parties of 2020, festive celebrations are back in a serious way this year – and with it comes the need for a pair of serious party shoes. This year, we're taken with the double bow crystal pumps by Mach & Mach, whose shoes have been seen on the feet of some of the most stylish people on the planet. Adorned with faux pearls, glitzy crystal and OTT lace details, Mach & Mach pumps shun practicality in favor of out-and-out fun. In other words, they have all the makings of the perfect Christmas gift.
$1,050, net-a-porter.com
Cadar, Psyche Necklace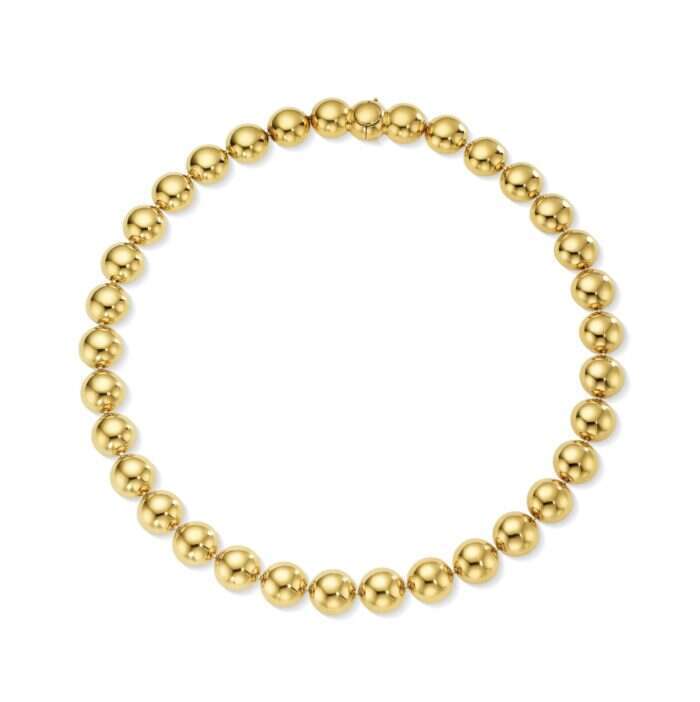 As fine jewelry makers go, Cadar is pretty new to the game having only launched in 2015. However, despite its youth, the brand has quickly developed a name for itself with numerous awards under its belt and some big-name celebs as fans. Among its numerous collections of statement gold pieces, one of our favorites is the Psyche Necklace which, with its perfectly formed collection of highly polished spheres, gives the look of a strand of golden pearls. Crafted out of 18-karat gold, each piece is handmade in either Cadar's New York or Italian workshops by local artisans.
$18,000, mitchellstores.com
Yves Saint Laurent, Solferino Shoulder Bag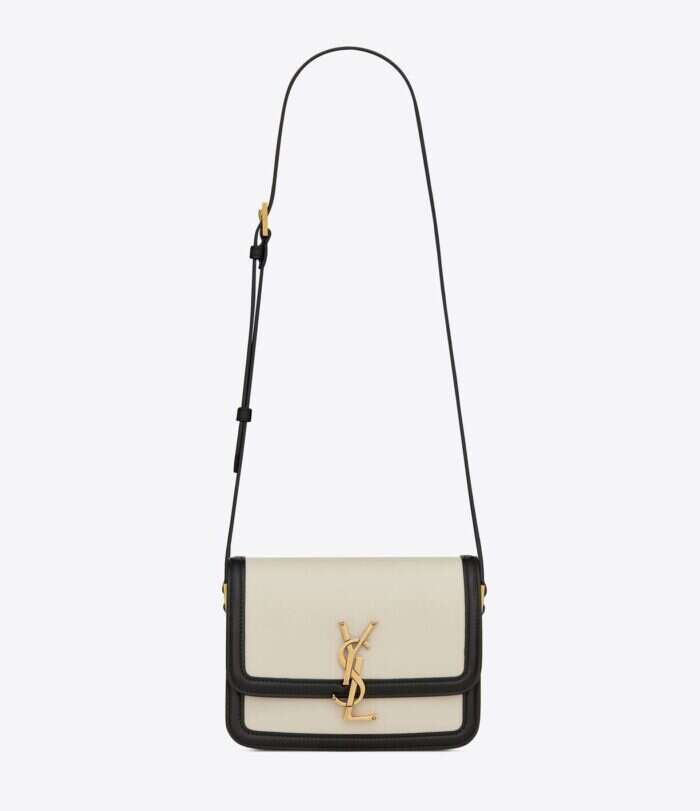 A designer bag is a no-brainer gift, no matter the occasion. This Christmas, keep things simple and chic with the Saint Laurent Solferino satchel bag. Offering a refreshing update on a timeless classic, the Blanc Vintage colorway with monochromatic black detailing and a bronze-toned iconic YSL logo, will quickly become a wardrobe staple. And, with an adjustable strap, interior pockets and a credit card slot, the calfskin leather Solferino is as practical as it is pretty.
$3,100, ysl.com
[See also: The Sustainable Jewelry Brands You Need to Know]
Misahara, Calming Climbers Earrings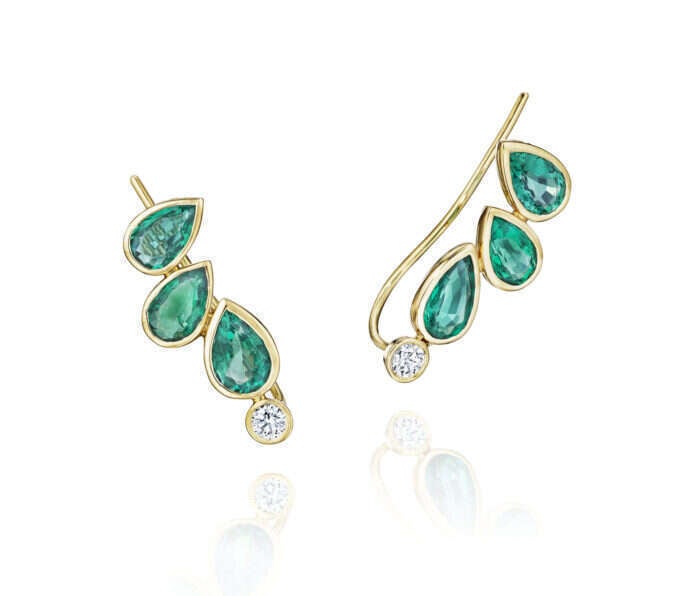 Pulled from Misahara's Time Collection, the Calming Climber earrings are elegant enough to elevate any outfit, while simultaneously being simple enough to wear every day – in other words, they hit the jewelry sweet spot. Each pair features six responsibly sourced Zambian emeralds set in 18K yellow gold, that nestle perfectly along the earlobe giving the effect of wearing multiple pairs. The made-to-order earrings are finished with a white diamond for a pop of brilliant bling.
Olivia von Halle, Cashmere Sweats Set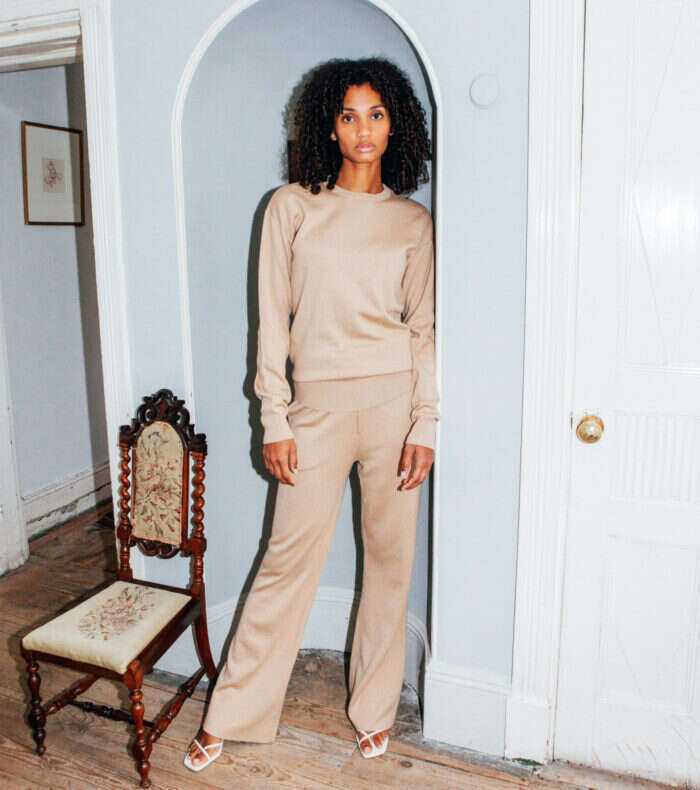 Trust us when we say that a cashmere sweats set is about to be the gift she never knew she needed. In an ultra-luxe take on loungewear, Olivia von Halle's matching sets are made in a sumptuously soft cashmere-silk blend – and, thanks to the pandemic-induced casualwear revival, are more than appropriate to be worn outside the house. The London-based designer offers sets in an array of chic colorways but, with its elegant camel hue and timeless shape, the Carmel Shanghai set is a clear winner.
$1,650, oliviavonhalle.com
Hourglass, Vegan Brush Set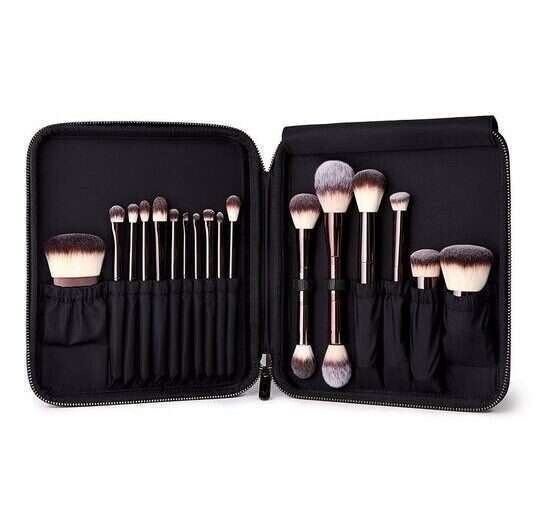 There are makeup brushes, and then there are Hourglass makeup brushes. The cult beauty brand is renowned for its high quality, glow-giving range – and its brush collections are no exception. Made from PETA-approved, cruelty-free and vegan Taklon fibers, each brush is designed to give a flawless finish, whether it's for complexion, eyes or cheeks. For the beauty fanatic in your life, we recommend going all out with the Hourglass 17-piece brush set, including four exclusive brushes, presented in a vegan leather protective case.
$650, hourglasscosmetics.com
Jessie Thomas Jewellery, Gold, Pearl and Diamond Necklace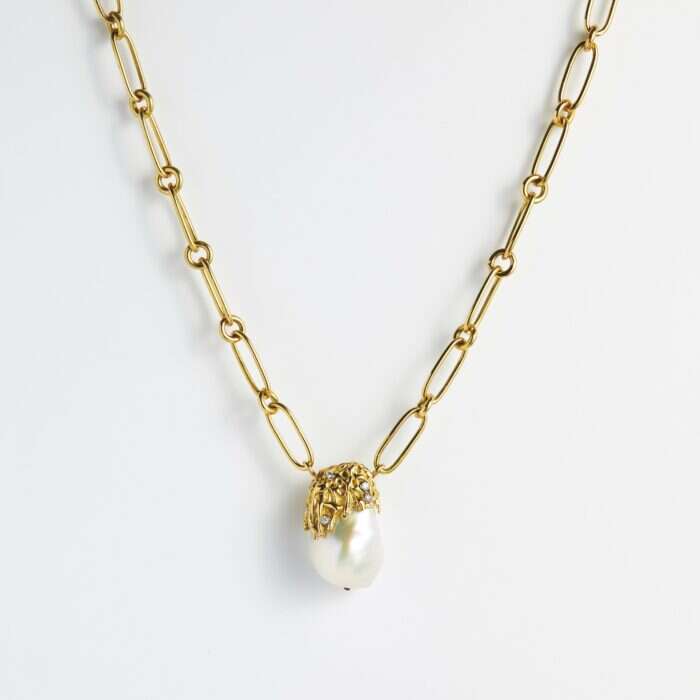 Make her year with this show-stopping Jessie Thomas Jewellery necklace. The oversized baroque pearl is undoubtedly the star of the show, but the 18-karat gold chain and finishing touch of five diamonds are equally as brilliant. Every piece by Jessie Thomas is lovingly hand-crafted in her London studio, promising a personal touch. As well as being strikingly beautiful, Jessie Thomas Jewellery is sustainable and ethical, with a commitment to using recycled gold and responsibly sourced stones, guaranteeing guilt-free gifting.
$8,625, jessiethomasjewellery.com
Louis Vuitton, Yoga Mat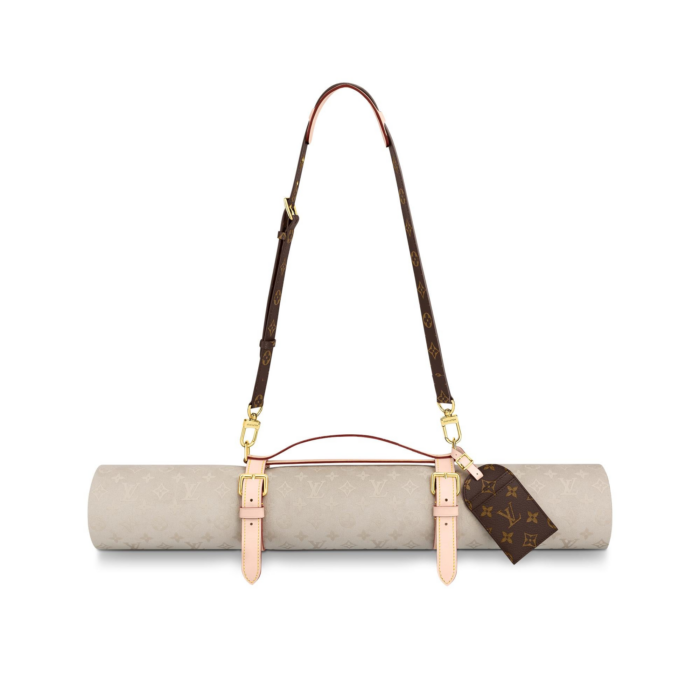 Make working out stylish with a Louis Vuitton yoga mat. Featuring the brand's iconic monogram across the mat's entirety, as well as a convenient canvas carrying strap and cardholder, the Louis Vuitton yoga mat is guaranteed to make a statement at her next fitness class. Of course, getting fit is about more than just aesthetics: the soft-touch and non-slip finish ensure that the mat is as practical as it is fashionable.
$2,390, louisvuitton.com
Click here to return to the Elite Traveler Holiday Gift Guide