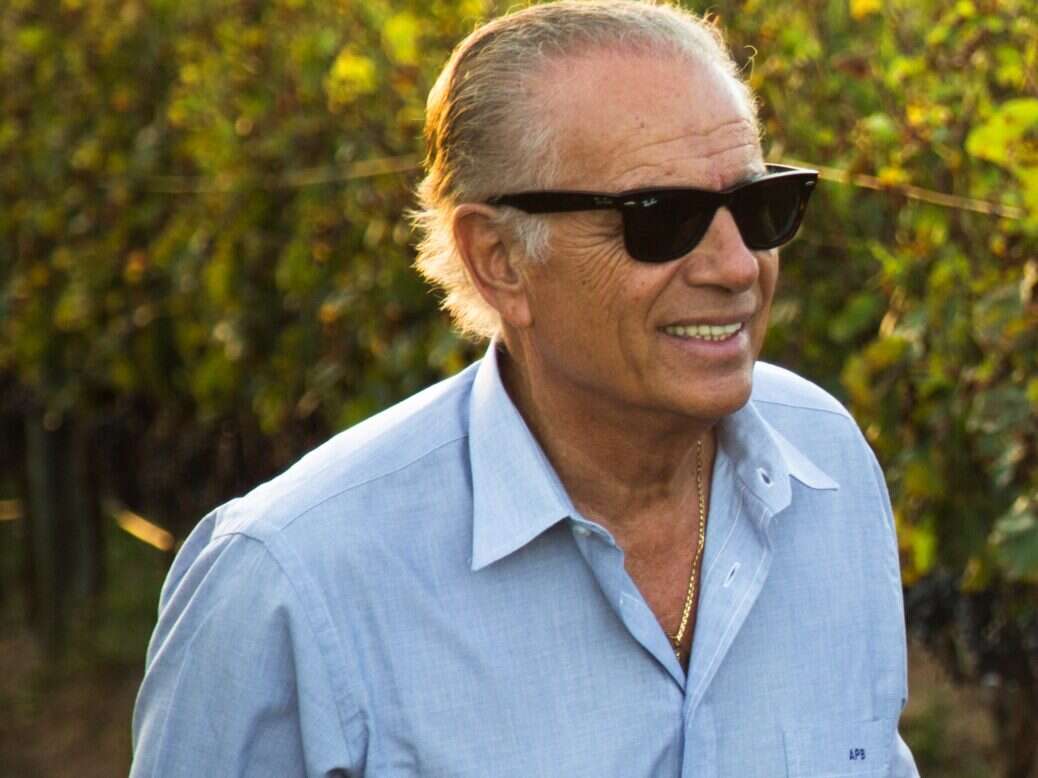 Alejandro Bulgheroni, an Argentine billionaire from the oil and gas sector, has devoted the past 15 years to building his wine portfolio. Admitting he did not know anything about wine at the start, he now owns 16 estates across four continents and collectively produces 14 million bottles of wine per year.
We sit down in London to trace his steps from his first venture in Uruguay to his latest (and, he says, last) in Australia. Listening to him reflect on the rapid expansion of his wine holdings in his characteristically soft-spoken and friendly manner, it is clear that genuine curiosity, respect for expertise, and high standards led to his global wine success.
"I got into the wine business by coincidence," Bulgheroni starts. "It was 2006, and I was interested in wind farms, given I was in the energy business. I was interested in a particular hill for a wind farm, but when I spoke to my people about purchasing it, I was advised that that piece of land was magical and that it would be better to plant it for wine production. But I didn't know anything about wine production."
[See also: The Chefs Fighting to Make Fine Dining Sustainable]
His curiosity led him to consult experts in Argentina who agreed the land could be ideal for growing grapes. So, he called one of the world's most renowned wine consultants to have a look.
"I invited Alberto Antonini — it was Easter 2007 — to view the land. Antonini was very clear: Terroir is everything. If you have terroir, you can produce the grapes, and if you have the grapes, you can produce good wine. But if you don't have good grapes, no matter how much money you put into your winery, you will not have good wine."
They got straight to work and planted 40 hectares of vines every year. "In 2010 we had our first wine, and we liked it! At this point, we knew we would invest in building the winery."
Fast-forward to 2019, and Bodega Garzón winery has been awarded the Leadership in Energy and Environmental Design (LEED) Silver certification, making it the first sustainable winery outside of North America to receive this accolade.
It is also the first facility to bear the certification for its entire business, which includes 500 acres of vineyards, a production facility, tasting room, retail space, wine club, offices, event space and a 120-seat restaurant with panoramic views of the surrounding countryside, hills, and vineyards.
Garzón's 205,000-sq-ft winery enables gravity-flow winemaking, and it received the highest possible scores for water efficiency and design innovation. "It's the first winery to implement wastewater technologies that allow the use of 100% non-potable water for irrigation."
Not long after Bulgheroni's first vines were planted in Uruguay, he ventured further to his native Argentina, and shortly after to California — strengthening routes to new markets.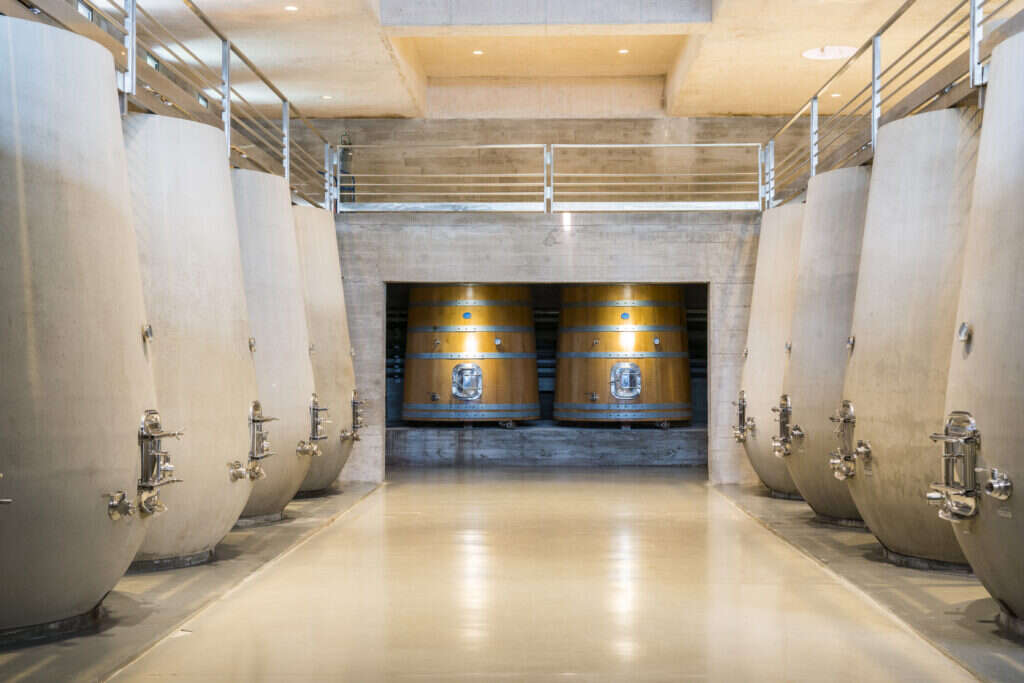 "A friend of mine had a winery in Argentina. He wasn't getting along with the partners, so I said, 'What if I buy out your partners?'" Bulgheroni bought them out and became the co-owner of Vistalba, along with the original founder Carlos Pulenta.
"We asked ourselves, 'Where are the markets?' They were Brazil, Uruguay, and Argentina… and I wanted to be in the US — which led me to buy Renwood in California. We started producing Zinfandel in the Sierra Foothills."
The affordable yet well-made wine was a starting point in California, but several years later Bulgheroni would trade up by purchasing premium land from Bill Harlan to produce his own iconic Cabernet Sauvignon, Lithology, under the Alejandro Bulgheroni Estate, while selling Renwood on.
"We were also making olive oil in Uruguay, but nobody was going to buy it," Bulgheroni explains of his venture into Italy, where his father was from. "Antonini advised on this project as well, always with good terroir in mind, now looking for places that can produce good olive oil and good wine. I purchased Dievole in Chianti Classico. It was totally run-down, so I had to rebuild it."
[See also: Champagne Making with Krug Cellar Master Julie Cavil]
He is modest in describing the work that's gone into this project, when in fact a Google search brings up endless gushing reviews — 'paradise, Mediterranean chic, romantic, unforgettable, magnificent' — of the restored 18th-century villa.
Olive oil turned out to be a worthy lead: Dievole's Coratina won a Gold Award at the 2015 New York International Olive Oil Competition. "Of course, if you really want to be in Tuscany, you need to be in Brunello di Montalcino," he smiles.
Once again on the advice of trusted consultants and wine friends, Bulgheroni invested in Brunello di Montalcino production (Podere Brizio and Poggio Landi), then two more estates in Bolgheri, and another in Chianti Classico for good measure. By this point, the nickname 'serial vineyard buyer' catches on, but Bulgheroni continues.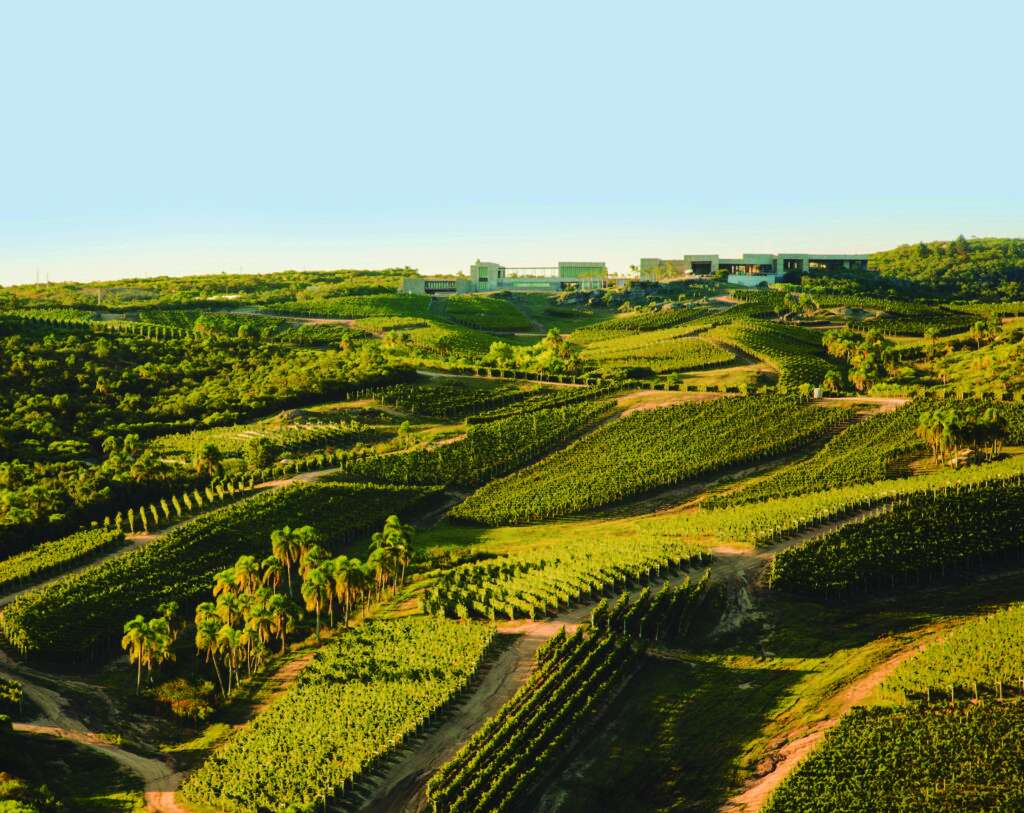 Now firmly in Europe, Bulgheroni deepened his stronghold on the classics by moving into Bordeaux. "I knew Michel Rolland, I spoke to him a lot, and he helped me find something there to buy. The main future market was China, and I was advised by Michel, if you want to be in China, you should have Bordeaux. So I bought two estates."
His last wine purchase was in Australia. "This is my final purchase," assures Bulgheroni. "I wanted to be physically closer to the Chinese market, and we ended up buying in Barossa Valley. We have 60 hectares there with 43 hectares planted, including very old vines that are up to 100 years old."
From his first vineyards purchased in 2007 to 2015, Bulgheroni averaged more than two winery purchases a year. Pouring hundreds of millions into renovations and vineyard planting worldwide, "some of them are cash positive now," Bulgheroni says. Evidently investing in wine production is a long game, but the environment is even more so, and he has not compromised at any step along the way.
"In Argentina we are the largest grower of organic vines, and some are biodynamic." In Uruguay, Garzón aims to be sustainable in the vineyards, but the prevailing rains of the region make fully organic farming unviable. All of Bulgheroni's other estates are farmed either organically or biodynamically, and all either use or are introducing wind and solar power, as well as innovative recycling programs.
Rounding off his whirlwind portfolio tour, Bulgheroni finishes with this advice: "Working with the right people is everything. And listening to them."
bodegagarzon.com; lithology.wine
[See more: How Champagne is Going Green]
This article appears in the 06 Jun 2022 issue of the New Statesman, Summer 2022