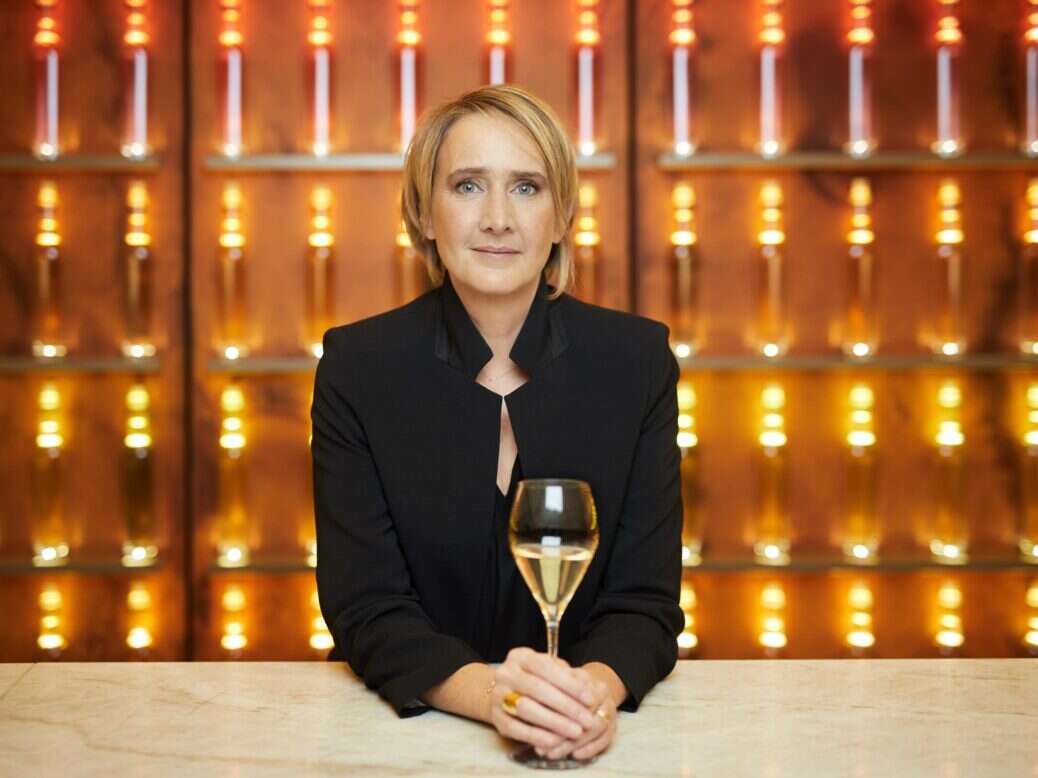 Following a career in advertising, Julie Cavil entered the wine world after retraining in oenology and working her way up at Moët & Chandon. With 13 harvests under her belt, she was named cellar master at Krug Champagne in 2020. Here, she discusses her career, her proudest moments and the industry's sustainable future.
[See also: The Best Champagnes to Drink in 2022]
How has your career evolved at Krug?
I joined the House in 2006 as a member of the winemaking team. Several years later, I became director of winemaking operations, and today I am cellar master. We are a team of six people and our responsibility is — and always has been — to perpetuate the dream of Joseph Krug by crafting the most generous expression of champagne every year, regardless of annual variations in climate. We are committed to quality without compromise, as well as to the environment and sustainability. So, my responsibilities have not changed in this regard. As cellar master, it is my duty to ensure the longevity of the House for future generations.
Which aspects of the role are most challenging?
Winemaking at Krug is a combination of craft, skill and intuition. Every year is unique, and we make our decisions in the vineyards and tasting room based on the individual plots' wines born after each harvest. My greatest challenge is also one of the most enjoyable jobs: to re-create the new edition of Krug Grande Cuvée each year.
Krug Grande Cuvée is always a blend of over 140 vineyard plots from more than 10 different years. Blending wines from so many different years enables me to achieve a fullness of flavors and aromas impossible to create with the wines of one single year. This re-creation, every single year, is my challenge!
[See also: Tasting Notes: Charles Heidsieck's Champagne Charlie is Back]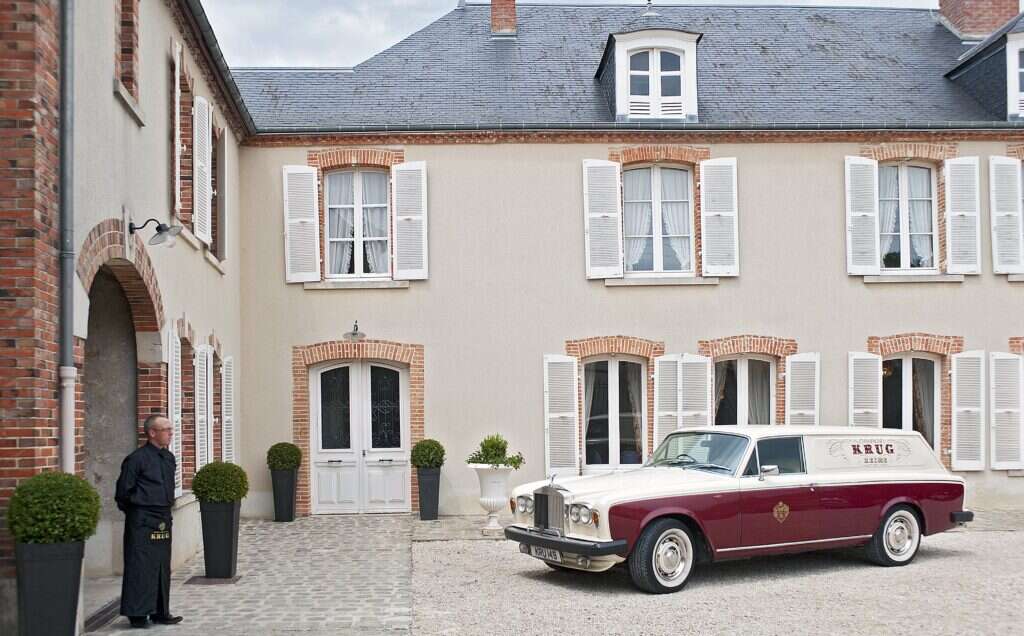 What are your proudest achievements so far?
I would say having the courage to follow my dream of making wine in Champagne, even though that meant leaving a comfortable advertising job in Paris and starting over later in life. In 2006, the House of Krug opened its doors to me and, 14 years later, I am deeply honored to have been named cellar master.
Has the meaning of luxury changed over your lifetime so far? And specifically, during and post-pandemic?
From my perspective as cellar master, nothing changes. It takes time — 21 years — to craft a glass of Krug Grande Cuvée. But from the perspective of a Krug lover, I would say trends are tending towards experiences. People want luxuries they can live, share and enjoy. The pandemic has accelerated this evolution, as we have become acutely aware of how precious time together can be. It is a luxury in itself.
Can luxury also be sustainable and socially/environmentally responsible?
Absolutely. Luxury, to me, goes hand-in-hand with craftsmanship and nature, sustainability and transmission, as our champagnes come from the land and our craft is inherited from Joseph Krug. Born over 175 years ago from a vision of uncompromising quality and respect for craftsmanship, viticulture and terroir, the House of Krug vows to ensure its continuity for the centuries to come. This is only possible with a total commitment to sustainability through the respect and protection of nature.
[See also: The World's Most Expensive Champagne Sells for $2.5m]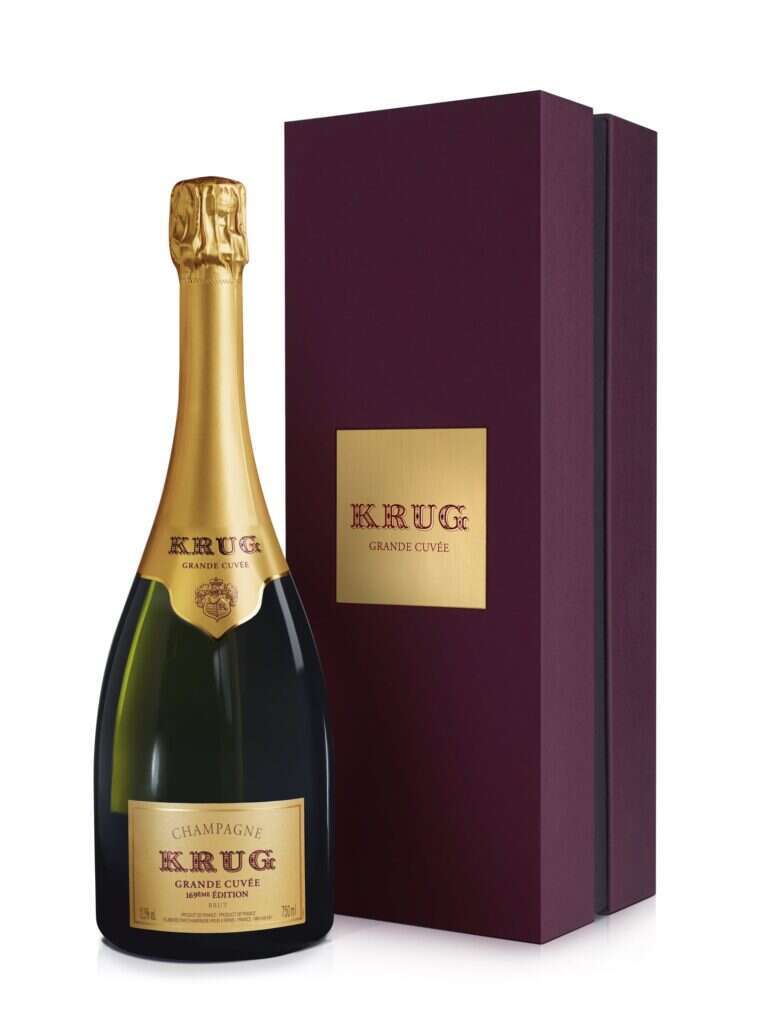 What steps has Krug taken to be more sustainable and environmentally conscious?
This has been a priority and a focus of ours for many years. We have been certified sustainable in vineyard management since 2014, and are supporting our grower partners so that 100% of them will achieve the same by 2025. Our new winery, which will be operational in 2023, will be completely eco-designed to HQE (High Quality Environmental0 standards.
We recycle, do not use air transport, and we have cover crops in our vineyards that we manage by the ancestral method of eco-grazing. For over 175 years, we have had the utmost respect for our terroir. Sustainability is in our DNA, as the longevity of our House is dependent upon the survival of the soils. I would say it is not a challenge to be more sustainable when it is something about which you are passionate.
Has champagne appreciation and consumption changed during the past couple of years?
Each country is different but, perhaps due to the pandemic, many people have increased the number of occasions to share a bottle of champagne at home.
What is on the horizon for the House of Krug?
In 2023, we will inaugurate our new winery currently under construction, situated in the Clos d'Ambonnay. It will bring together all of Krug's winemaking activities, from the reception of the musts to bottling. This project is a bit like building ourselves a concert hall with ideal acoustics to audition our wines. A perfect place for music and those who play it. Furthermore, it is completely eco-designed with HQE certification. It will be an exciting development for the House. krug.com
This article appears in the 06 Jun 2022 issue of the New Statesman, Summer 2022