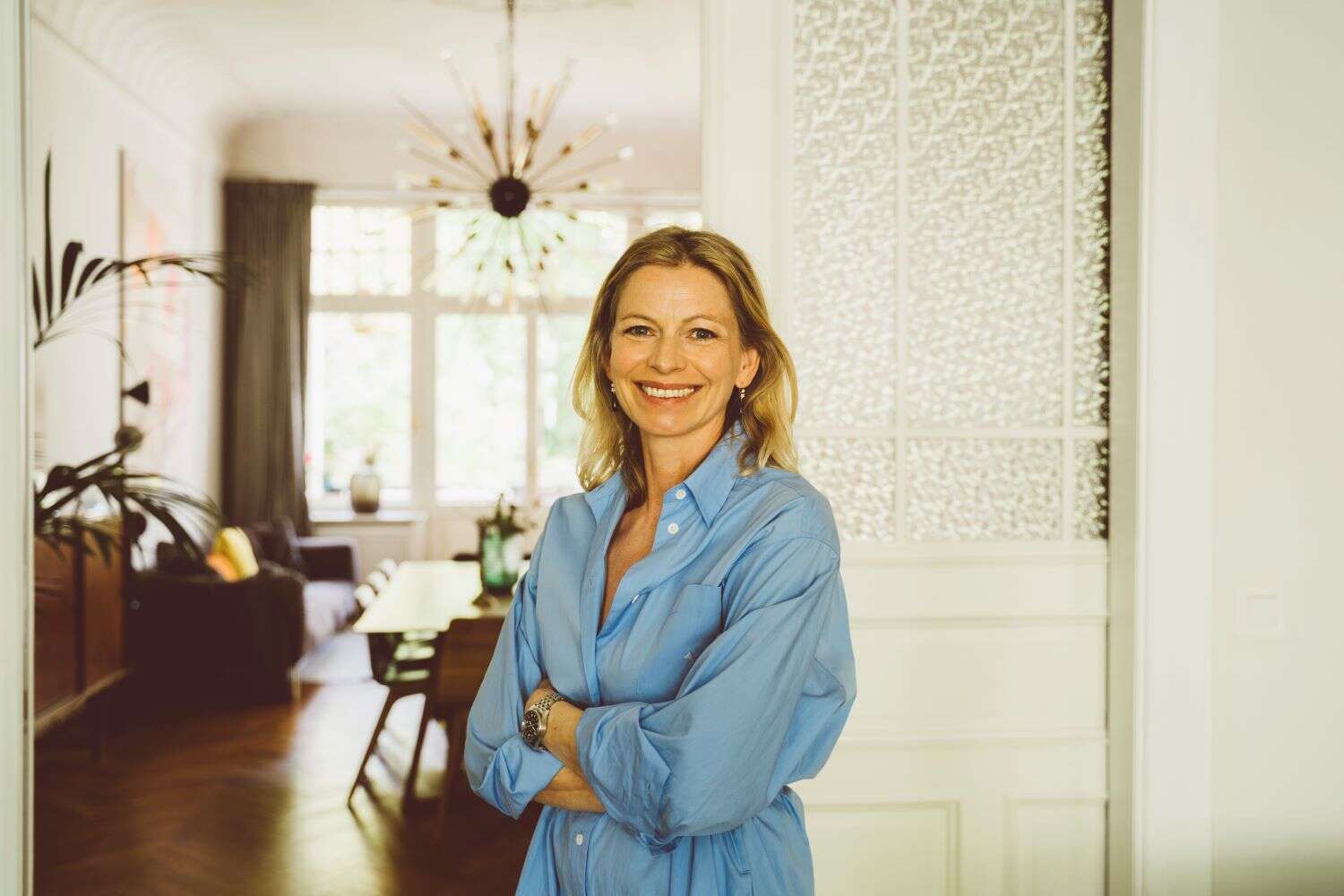 Kerstin Bognár is well traveled. Not only has she spent many years exploring the globe as a journalist, working for Elle, Grazia and as editor-in-chief of Houzz, she has also done it all when it comes to family vacations: road trips with baby twins, beach holidays with teenagers as well as incredible multigenerational adventures. On those trips, Kerstin quickly discovered that a successful family holiday comes down to a handful of key ingredients: a fabulous property, brilliant facilities for different ages and a local's knowledge of the destination. With this in mind, she established The Niche Traveller, an online travel platform with club membership aimed at a sophisticated, curious client who is looking for stylish and eco-friendly family vacations in Europe.
Based in Germany, Kerstin works closely with a collection of local insiders in each destination, meaning her members benefit from valuable insider knowledge on under-the-radar locations; from authentic Swiss mountain resorts such as Vals and Maloja to the Portuguese gem of Costa Vicentina and the Sicilian isles of Pantelleria and Egadi. Kerstin and her travel scouts personally visit each location, accommodation and activity, ensuring a hand-picked collection of luxurious yet laid-back boutique hotels, villas and experiences in select European destinations.
We spoke to Kerstin to discover what goes into curating a tailor-made Niche Traveller getaway, why sustainable family vacations are her priority and, of course, her own favorite off-the-beaten-track destinations.
Tell us about The Niche Traveller.
The Niche Traveller is the first eco-conscious, members-only travel club for modern families. Consider us your best friend but better traveled. We've traveled extensively with our own children and understand the requirements of modern family holidays, striving to offer the very best personalized advice for authentic family journeys. We carefully plan every trip and offer the best insider information, quite simply because we have visited the places we feature and know them inside out.
[See also: Alex Furrer on How the Setai Miami Beach Has Evolved]
The Niche Traveller has 40 up-and-coming destinations to choose from. How do you select your locations? 
We only feature destinations we know or have recently discovered. We work with a team of travel scouts who are either locals or know the places they are scouting for The Niche Traveller really well. Generally, our destinations have to be off the beaten track but still easily accessible, with plenty of authentic experiences that appeal to different ages and that offer at least one chic property with a sustainable ethos. 
What goes into planning your members' vacations? 
Our first meetings with new members start with a lot of questions. Imagine it like the first meeting with a therapist! In a phone call or video meeting, we discuss ideas, their wishes and concerns, and then we create a travel mind map, which begins with researching the trip before we put forward a number of different destinations to choose from. After this, we dig into the accommodation and then the finer details and experiences.
How important is sustainable travel to you?
Sustainability is very important for us. The ethos of the trips we plan is really about spending quality time as a family, traveling less and spending more time enjoying the destination rather than just hopping on and off a plane. To date, we have focused on family holidays in Europe, as there are plenty of opportunities to travel within the continent by train and an excellent selection of hotels and villas that adhere to sustainable practices. We also offer our clients the opportunity to offset flights with our partner Atmosfair. Although this isn't a silver bullet to fix climate change, we do want to minimize our impact wherever possible.
How do you think we as individuals can make the way we travel more sustainable? 
You have to start with yourself. Ask yourself, why you are traveling? Consider the way you are traveling. Why not take the train if possible? If not, think about offsetting your flights. Make a conscious effort to find locations that are authentic, to travel with companies that employ local communities, that use sustainable products, local materials, grow their own food and use green energy. It's all about taking time to think more carefully about where to spend your money.
How has The Niche Traveller been impacted by Covid-19?
The travel restrictions and quarantine rules are a full stop for the entire industry. Nevertheless, we have continued to develop the business and use the time to find new destinations and partners. We saw strong demand for domestic travel last summer, and consequently we headed for Niche places here in Germany. 
Apart from Covid-19, what has been your biggest challenge at The Niche Traveller?
Here in Germany, the concept of travel planning as a service is not that well known. Many people have had difficulties understanding the idea, and I have had to explain the benefits more times than I can count. With all of the issues that Covid-19 has thrown up for travelers, I believe that having a travel planner to help guests through the process of creating a perfect family holiday is more needed than ever. We have had so much positive feedback from international clients and partners that I am sure my home travelers will jump onboard very soon.
You have traveled extensively – what are your personal favorite destinations? 
A small island in the North Sea, called Sylt [in Germany] – it is a dream for off-season travel. It has an amazing coastline and excellent beach restaurants and is close to our home in Hamburg. I spent most of my childhood holidays there and got married there, so it will be on my agenda forever. Further afield, I love the area around Comporta [in Portugal] for its beach, the ocean, the surfing and the friends that we have made there. It somehow fits completely with our family, and it is where The Niche Traveller was born. 
What has been your biggest achievement at The Niche Traveller?
Creating a company from the seed of an idea. I have pursued my vision, even when the hurdles are high and getting even higher. This has taught me to trust my instincts and continually adapt to the situation at hand. When I have the choice, I prefer a short sprint to a marathon, but in creating a travel start-up like The Niche Traveller, I realize I'm in for the long haul.
[See also: The Most Luxurious Eco-Friendly Hotels]
What is next for The Niche Traveller? 
I think the most important thing for all of us in the travel industry is to get people traveling again as well as to think more deeply about how and why they travel. We will continue to build our portfolio of interesting, authentic and sustainable destinations so that our clients are drawn to traveling with us time and time again. 
The Niche Traveller curates luxury sustainable vacations ahead of the curve locations starting at approximately $3,600 for a five-day journey for a family of four. This price includes all accommodation and experiences. Flights are not included.