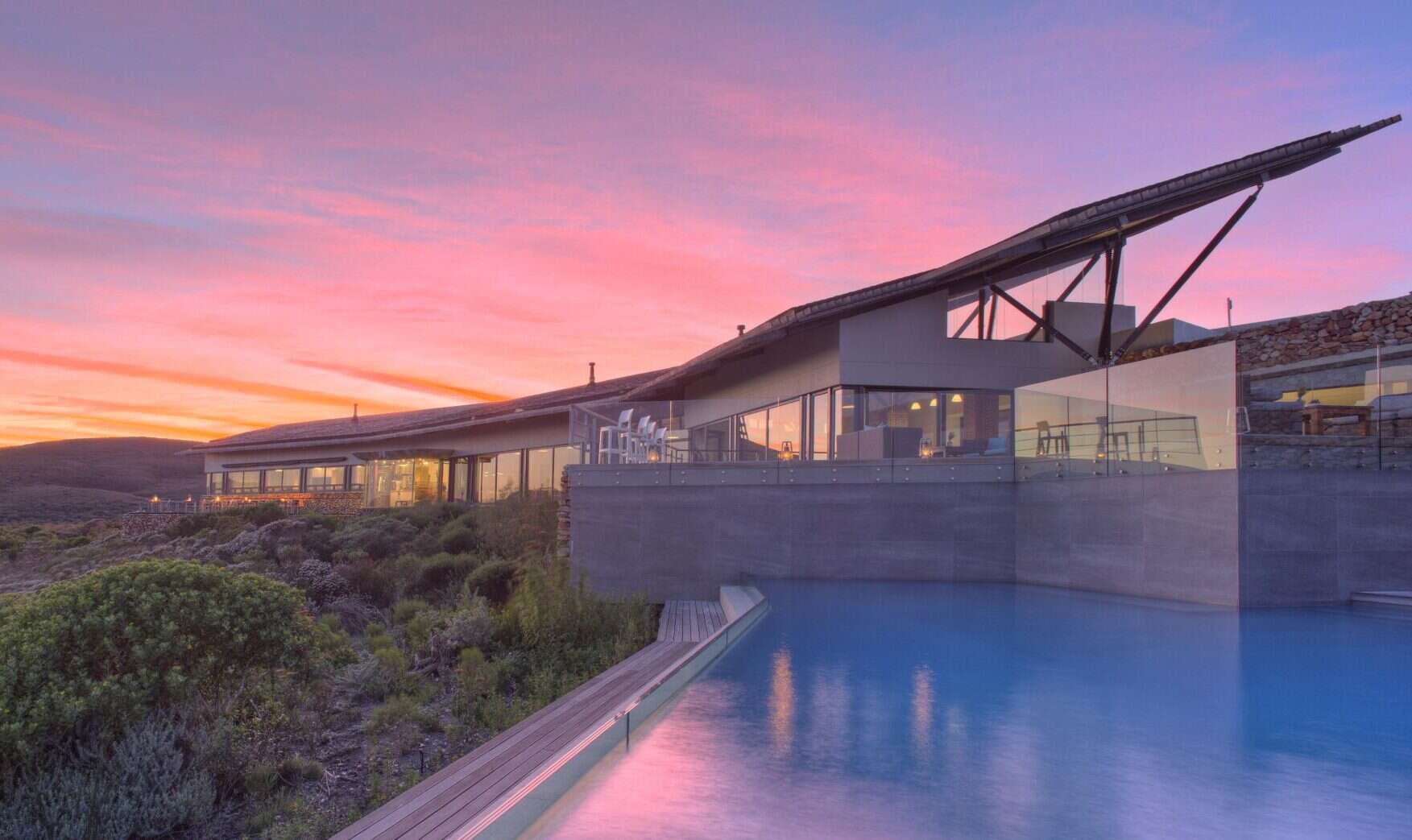 Amid an ongoing environmental crisis, travel has become more than just an enjoyable experience for vacationers. Now tourists must choose their destination carefully and ensure that the hotels and resorts they frequent are committed to eco-friendly operations.
Unfortunately, terms such as "sustainable" have become buzzwords thrown around without much thought, resulting in destinations that look the part but aren't as eco-friendly as they appear. Be it environmental awards, innovative initiatives (with meaningful results) or conscious partnerships, the hotels below have the credentials to prove that they are operating in a way that protects the natural world, not just hopping on a trend.
From caring for the immediate surrounding landscape and its wildlife to operating at a fully carbon-neutral level, our top picks of the world's most luxurious yet responsible destinations prove that hotels can be eco-friendly without needing to sacrifice the impeccable levels of service and comfort that discerning travelers are accustomed to.
[See also: Most Anticipated Luxury Hotel Openings of 2021]
The Americas
Pikaia Lodge, Galapagos Islands
From its construction to its daily operations, environmental consciousness is ingrained into Pikaia Lodge. Operating at a fully carbon-neutral status, the lodge successfully proves that the five-star comforts enjoyed at luxury hotels need not be sacrificed for the sake of sustainability.
The lodge itself is made of only the most environmentally friendly building materials, such as the hand-collected local Galapagos lava stone tiles that line many of the floors and walls. The building is designed to provide for itself where possible; solar paneling generates energy to power the lodge, the roof collects rainwater for purification, and the light-colored roofing prevents interior heat buildup, mitigating the need for air conditioning in the spacious and modern guest rooms.
Tourism in the Galapagos Islands is extremely controlled, with laws in place to prevent over development in this treasured part of the world. Pikaia Lodge has worked closely with the Ecuadorian government to ensure that it can welcome a select few eco-tourists on educational vacations, without risking harming the local environment and wildlife. Pikaia's land-based tourism model (as opposed to visiting yachts and cruises) also ensures that the economic benefits are distributed across the local population.
Habitas Tulum, Mexico
Far from just talking the talk, Habitas is committed to walking the walk when it comes to sustainability. The hotel group's ethos is built around a commitment to eco-friendly luxury, and its flagship Tulum property is no exception.
Tucked in between the lush jungle and the Caribbean ocean, the resort is nothing short of paradise, with each of its rooms built to exist lightly to cause minimal impact on the earth. Using eco-friendly materials including natural papaya roofing, each accommodation is designed to reflect its natural surroundings with touches such as outdoor rain showers and canvas walls bringing the outside in. The food offerings are equally as eco-conscious; the on-site restaurant, Moro, champions locally sourced ingredients in a menu that fuses Mexican and Mediterranean flavors.
Habitas prides itself on being single-use-plastic-free throughout its entire supply chain across the portfolio and encourages guests to adopt this ethos. As part of its dedication to eliminating single-use plastic, Habitas has partnered with The Oceanic Global Foundation, which works to examine humanity's relationship with the ocean, encourage a shift in consumer habits and inspire measurable change.
Europe
Whitepod, Switzerland
Aiming to prove that luxury hospitality and environmental consciousness are not mutually exclusive, Whitepod has been providing once-in-a-lifetime escapes in the Swiss Alps since 2004. Every operational decision is made with the preservation of the natural world in mind; motorized transport is limited across the camp, water and energy use is controlled, and locally sourced produce is favored. Whitepod's commitment to sustainability is certified by its participation in Swiss Triple Impact and Ecoluxury membership.
For the ultimate eco-friendly hotel experience, opt for one of the signature pods tucked into the sloping Swiss countryside. Each pod is geodesic, with a network of triangles creating a self-supporting frame. This unique design allows for minimal building materials, reducing the structure's impact on the earth.
The shape of the pods also ensures that they are low in energy consumption. The absence of angles ensures that air can flow continuously, creating a stable temperature. As a result, the energy required to heat or cool the pod is up to 30% less than that required for a standard building. Of course, the sustainable design does not limit comfort, with Whitepod's themed Suite Pods boasting all the touches you'd expect in a five-star property, including inviting king-size beds, private saunas and atmospheric views across the Alps.
[See also: COMO Group CEO Olivier Jolivet on the Future of Luxury Travel]
Borgo Pignano, Italy
Set in the heart of the idyllic Tuscan countryside with the bounty of nature on its doorstep, Borgo Pignano has been designed to celebrate and preserve its surrounding environment. And as a founding member of Beyond Green, a new collection of eco-friendly luxury hotels, it's clear that Borgo Pignano's pledge to sustainability is committed.
The country estate offers a variety of accommodations, all of which have been carefully restored and decorated using environmentally friendly and locally sourced materials. The main villa dates back to the 18th century, and although modernized, it still retains its original charms throughout the 14 guest rooms, some of which feature original Italian frescoes. Heating and hot water for the main villa is fueled by a combination of solar energy and chip-fired boilers, fed by wood harvested from the estate's own forest.
Borgo Pigano's extensive grounds are equally as impressive, with an on-site organic farm that plays a significant part in the hotel's quest for self-sufficiency. The land is farmed using both innovative and traditional techniques to ensure the preservation of the natural environment, and the hotel actively embarks on experimental methods to retain water. Olive oil, flour, honey, cereal and grains are all grown and produced in-house, with many of the ingredients in the hotel's toiletries also sourced on the farm.
Asia
Song Saa Private Island Resort, Cambodia
Located in Cambodia's Koh Rong Archipelago, Song Saa Private Island Resort promises a luxurious and intimate escape that forges a deeper relationship with the environment. Celebrating the bounty of the surrounding area is key at this eco-resort, with the entire infrastructure constructed from either local materials or repurposed timber from the mainland. The culinary offerings are a continuation of this ethos, with only local and seasonal ingredients found on the menu, as well as a focus on vegan and vegetarian recipes.
In addition to the island resort, Song Saa also runs a non-profit foundation dedicated to protecting the welfare of the local communities and preserving the surrounding environment. The Song Saa Foundation operates a number of conservation and humanitarian initiatives which are separated into three broad categories of water, people and land to ensure the resources are divided equally and create a meaningful impact.
Although the Song Saa way of life is decidedly laid-back, guests seeking a busier itinerary will find plenty to do. In addition to the standard vacation massages and watersports, Sang Saa resort offers educational tours around the local islands led by the in-house conservation team, encouraging guests to gain a better understanding of the surrounding ecosystems and the work needed to protect them.
Soneva Fushi, Maldives
Existing with the principle that vacation destinations must act as more than just a profitable enterprise, Soneva has paved the way for eco-friendly hotels around the world since its inception over 25 years ago. The group's accommodations vary from beachfront Thai hideaways to private islands, but it is the original Soneva that is the crowning jewel.
Sat in the middle of the Maldivian Baa Atoll Unesco Biosphere Reserve, Soneva Fushi welcomes travelers to enjoy a slower, barefoot island getaway in one of its 62 beachfront villas. The resort's connection with nature is epitomized in its plethora of considered activities. From the slow-life journey that delves deeper into Soneva's eco-friendly philosophy with a tour around the resort's Eco Centro to an ocean adventure with a local fisherman to help better understand the importance of fishing sustainably, all experiences at Soneva Fushi are developed with environmental consciousness at their core.
In an isolated island region such as the Maldives, waste management is an increasingly pressing issue. Soneva Fushi successfully mitigates this issue with its innovative waste management scheme that allows 90% of waste to be recycled, including both plastic and organic waste. The group is also committed to continuing to better their eco-credentials, with an ambitious target of using 100% renewable energy by 2025.
[See also: Chobe Game Lodge Introduces Solar-Powered Eco Boats]
Australia/Oceania
Kokomo Private Island, Fiji
Having recently joined eco-friendly luxury hotel group, Regenerative Travel, Fiji's Kokomo Private Island is leading by example when it comes to conscious travel. The resort has made it its mission to invest in its idyllic island home as well as the community and environment that surround it via a series of green initiatives and strategies.
As it is an island resort, ocean preservation is naturally paramount in Kokomo's bid for complete sustainability. The resort's dedicated team of marine biologists leads a variety of ocean restoration projects that focus on protecting marine life as well as the environment in which it inhabits. This includes the Coral Restoration Project, the Kokoma Manta Conservation Project and the Dock-to-Dish fishing initiative, among many others. The commitments continue on land, with the resort's 5.5-acre farm providing every ingredient used on the hotel's ever-changing food menu, as well as an in-house recycling plant.
Guests staying in one of Kokomo Island's 21 villas or five residences can also immerse themselves in the resort's conscious philosophy and celebration of the natural world via a series of activities. Travelers are invited to leave a meaningful mark on the area by planting coral in the thriving reef, collect and grow mangrove seeds in a nursery and "adopt" one of the endangered manta rays that swim in Fijian waters.
Africa
Grootbos, South Africa
Nestled between mountains, forest and sea, Grootbos Private Nature Reserve truly showcases the best of the natural world. The accommodation at the reserve has been expertly designed to complement rather than obscure its pristine natural surroundings, with impressive levels of luxury guaranteed. From eco-lodges overlooking the beautiful Walker Bay to expansive private villas, Grootbos offers a number of ways for discerning guests to enjoy this diverse part of the world.
In 2003, the Grootbos Foundation was launched with the clear aims of empowering local communities and actively protecting endangered species through a variety of replicable and sustainable project models. The culinary experience at Grootbos is equally conscious, with the organic menu featuring ingredients sourced as close to the reserve as possible, with many coming from the in-house farm.
And this monumental effort has not gone unnoticed; Grootbos has received several awards celebrating its commitment to social and environmental consciousness. The reserve was also a founding member of The Long Run, a non-profit organization devoted to championing sustainable travel, certifying its status as one of the most eco-friendly hotels in the world.
Bisate Lodge, Rwanda
As another founding member of Beyond Green, along with four other Wilderness Safaris properties, Bisate Lodge is a natural fit on a roundup of the world's best eco-friendly hotels. Nestled into the heart of a natural amphitheater formed by an eroded volcano, the design of Bisate Lodge is impressively unique. A series of nestlike thatched forest villas form the lodge's luxurious accommodation, all of which boast spacious verandas offering enchanting views of the surrounding hillside.
Aside from the distinctive architecture, rare wildlife sightings are the main appeal at Bisate Lodge. Rwanda's Volcanoes National Park is famously home to the endangered mountain gorillas, with guests invited to experience a once-in-a-lifetime encounter with the majestic animals. In addition to the mountain gorilla, the park is also a critical habitat to a variety of other mammals, including the side-striped jackal, buffalo, golden monkeys, elephants and Egyptian mongooses, among others.
In addition to providing unrivaled guest experiences, Bisate Lodge is working hard to protect and preserve its surrounding landscape as well as the animals that inhabit it. Its various environmental initiatives include habitat reforestation with the intent of recreating the indigenous rainforest as well as mountain gorilla conservation, with the aim of becoming a Centre of Excellence for great-ape research. Holding on to the belief that every guest is a philanthropist, Bisate Lodge encourages tourists to actively engage with these initiatives during their stay and beyond.
wilderness-safaris.com/bisate-lodge