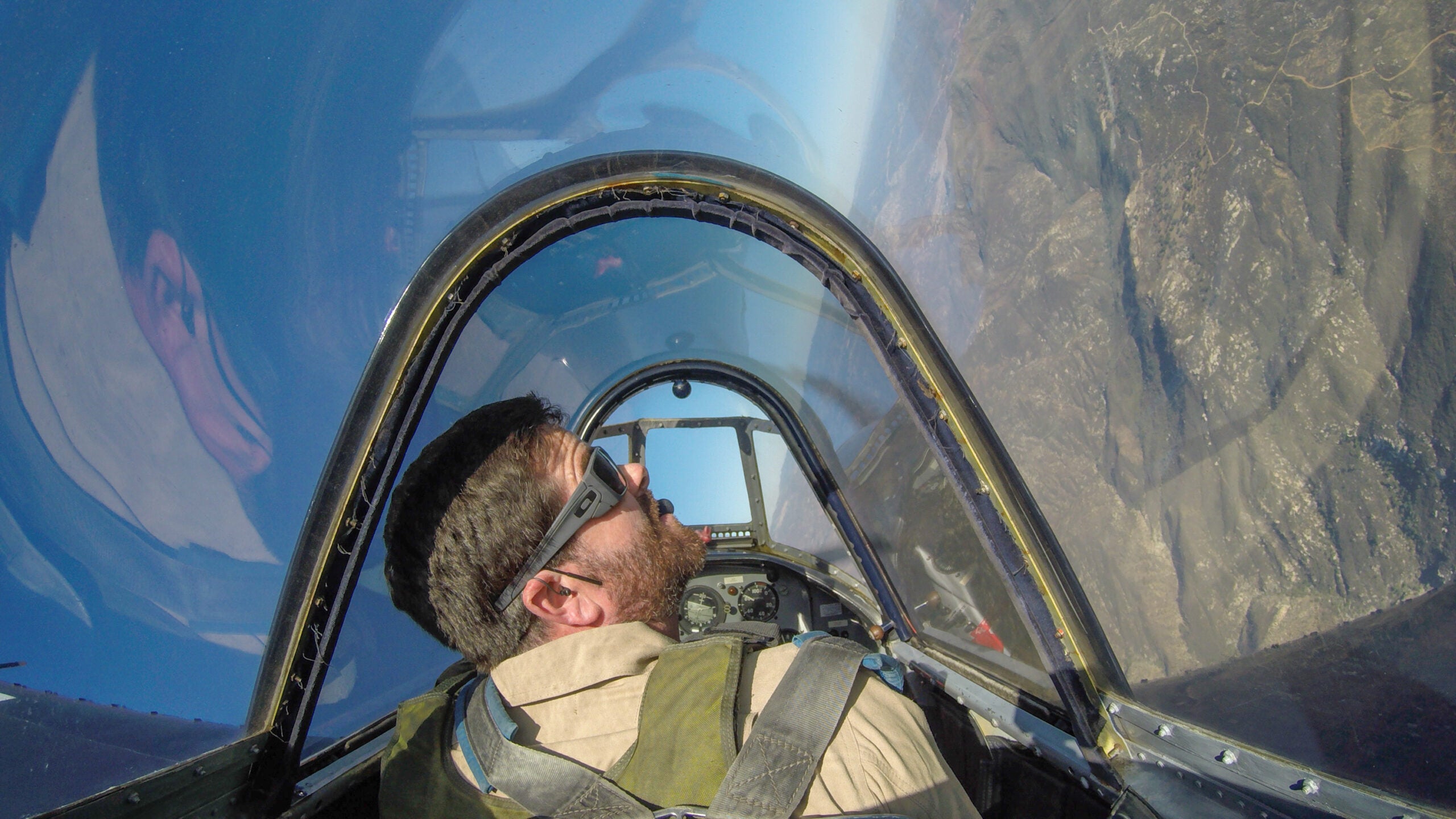 Brandon Webb is a former US Navy SEAL and SEAL Sniper Instructor who left the service in 2006 after nearly 13 years in the Navy (eight of them as a SEAL).
"I spent over three years as a search-and-rescue swimmer deployed with HS6 squadron on two aircraft carrier deployments in the Middle East," he says, continuing that he became a SEAL on the second attempt in 1997.
He eventually became part of SEAL Team 3 and was handpicked to be sent to sniper school. Webb was deployed to Afghanistan in March 2002 and once back on US soil, he got involved in advanced sniper training.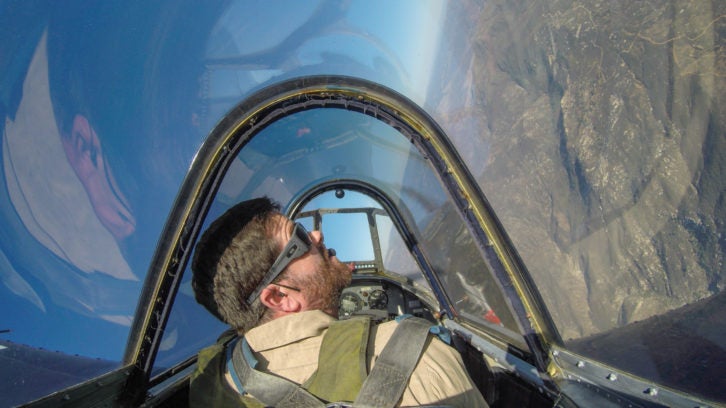 "I ended up training Marcus Luttrell, the guy that wrote the book Lone Survivor and made the movie," he says. "Chris Kyle from American Sniper also came through our course. I did that for three years and burnt myself out."
During his sniper instructor days, he took paid leave and got his pilot license at Embry-Riddle Aeronautical University in Las Vegas, thinking maybe he'd leave to become a professional pilot.
Though he eventually left his post as an instructor, his military background has been at the forefront of his work, including a brief stint at Military.com, an attempt at opening a race track and training compound on the West Coast shut down for environmental reasons, a few years at defense company, L3 and now, founder and CEO of Hurricane Media, now rebranded as Crate Club Group.
So how did Webb transition from US Navy SEAL to founder of a media company? "I come from a family of entrepreneurs. My grandmother owned a big collection agency in Los Angeles in the '70s. My mom and dad were also both entrepreneurs," he says. "I knew I wanted to work for myself."
During his time at Military.com, he built a community of readers. "There are sports guys who like watching sports, and they look up to the athletes. I was experiencing the same thing on the blog where average people are really interested and fascinated by the world of special operations."
During this time, he wrote several books, including the New York Times bestseller, The Red Circle, which coincided with the launch of what was initially called Hurricane Media, but now rebranded as Crate Club Group, a men's lifestyle company that Webb dubs 'a digital man cave for trending media and brands,' that helped propel traffic to his new site.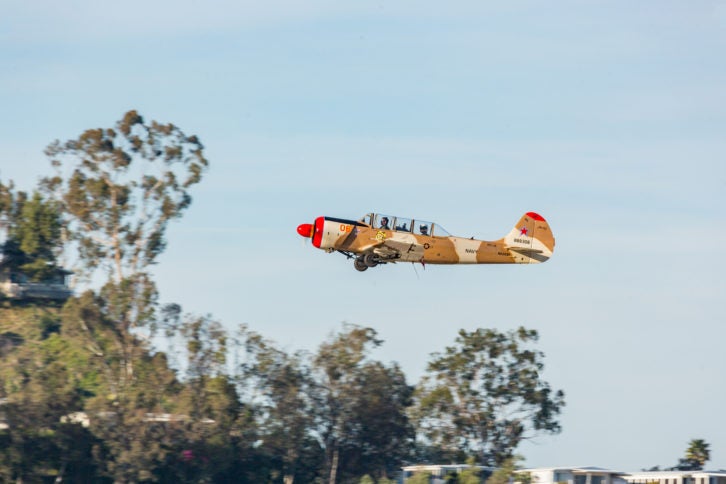 "I built a few websites, a podcast, and with the changing world of advertising and the way companies began to advertise, it created a lot of disruption. I came up with this idea called the Crate Club, a men's subscription gear box that became our flagship brand." The box contains special operations-grade survival and practical kits, delivered four times a year, from special backpacks and tools to performance-based small flashlights and pouches.
In addition to the Crate Club box (Webb says it's "James Bond in a box"), Crate Club Group supports the brand with articles, blog posts and trending brands to make it an all-encompassing lifestyle destination for men. Through his unique knowledge of the military, he takes his readers out on excursions, led by former military guys, teaching them to do things like offensive and defensive driving he learned while in the Navy and other exciting adventures for corporate retreats and groups of friends alike.
To grow his business he relies on his aviation skill. "When I got into aviation, I fell in love with it," he says, adding that his friend and mentor was an ex-fighter pilot who over the years taught him to fly military planes in addition to his aeronautical university training. "We basically did what they do at Top Gun school."
Just five years ago, Webb became formation qualified and was taking flight lessons from the same person who had 400 hours of experience flying the space shuttle. "These guys put me through a military syllabus and taught me to be a much better pilot in addition how to own and operate airplanes cost effectively."
Today, he flies himself around the East Coast for meetings, events, presentations he has hosted at Harvard Business School and for fun. Webb owns an Epsilon, a two-seat military aircraft, as well as a few other small military planes. In the near future, he hopes to buy a jet.
"I would say 50 percent of what I do is take clients [flying]. We'll fly over New York City, down the Hudson River, over the Statue of Liberty," he says. "It's an amazing flight experience that I can share with potential clients."
With Webb's ability to fly, he takes potential clients out from your typical conference room or office boardroom and into the sky to discuss business – be it Nantucket or Vermont. "Business is all about building trust and relationships, and I feel like it' a really unique offer. It's a cool thing people have a hard time turning down. It helps build trust."
He mentions that through his flying experience and business partnerships, one of the most rewarding things is meeting other executives who also enjoy aviation on the side. "I know people in my Young Presidents' Organization (YPO) network I've taken flying, at least two or three of them have gotten their pilot's license because they never realized it was out there. It opens up a whole other world."
He adds: "The community of aviators is very passionate, probably similar to people with cars. We're in a time where the Golden Age of major aviation is over. It's sad to admit, but what's happening in aviation is around the higher-net-worth executive."
Webb says he predicts personal jets being the next big thing in aviation, specifically Cirrus Vision Jet and HondaJet, which makes it easy for people to learn how to fly and teaches them a completely different method of travel. "The cockpits resemble a Tesla more than they do an complex cockpit," he says.
Though, flying for business is only part of the pleasure of flying. On a nice summer day, Montauk and Nantucket are easy day trips. "I walk from the airport in Montauk to the beach, spend half a day on the beach, have lunch and fly home," he says. "I'm back in the city by 6 p.m."
For more information, visit brandontylerwebb.com