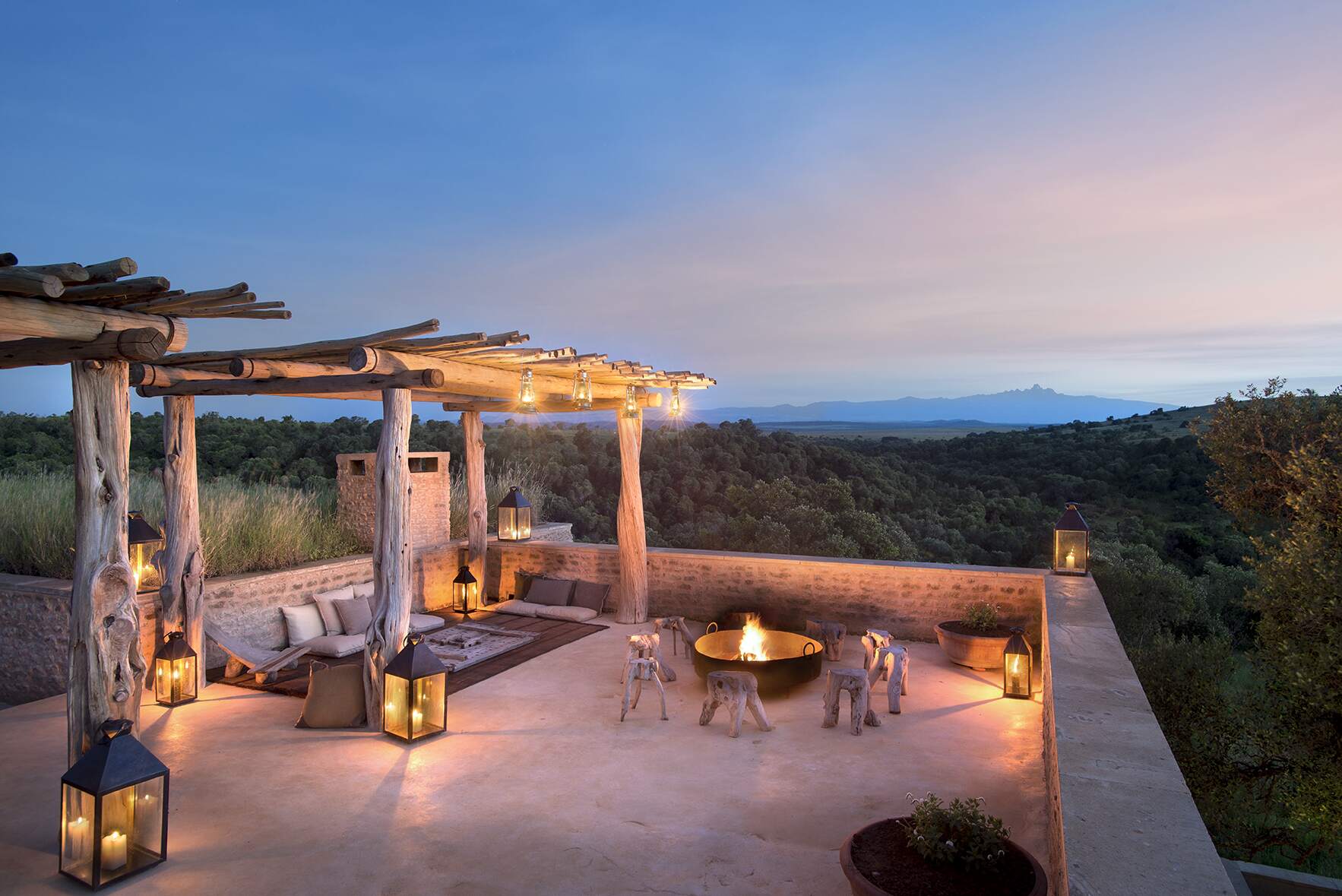 Clare de la Poer Beresford is a veteran of the luxury industry. Having garnered encyclopedic knowledge through her work in advertising and as an art buyer, she became the go-to person for advice on where to stay. Although always happy to offer insight to her friends and colleagues, their requests helped Clare to realize there was a big gap in the market. In 2009, she founded Escape to Hidden Chic, a carefully curated selection of the most luxurious rental properties in high-end destinations. Here, Clare offers an exclusive look into her world as a luxury entrepreneur.
How did Escape to Hidden Chic start?
Having worked for many years in the luxury brand and fashion advertising business as an art buyer and producer, I was often approached for advice on unknown or special private places to travel or to stay in. Escape to Hidden Chic was founded in 2009 following requests from friends and colleagues on the best places to stay. I curated a collection of the finest villas and private houses available for rent across the globe. Combining my passion for travel with my knowledge as a luxury brand and fashion producer, Escape to Hidden Chic brings together an eclectic range of properties in some of the world's most stunning locations. From ultra-modern villas in Ibiza to historic chateaux in Provence, ocean view homes in Malibu and along the California coast, as well as traditional weather-boarded abodes in the Hamptons to idyllic beach mansions in the Caribbean – founding Escape to Hidden Chic was a natural choice, offering private places to stay or special travel experiences.
And what does a typical Escape to Hidden Chic property look like?
All of the properties are hand-selected by me, personally. I have curated a portfolio of picturesque, magazine-worthy private homes that are unique, individual, stylish, comfortable and chic. They are all highly glamorous, photogenic and inviting, yet approachable.
[See also: Getting to Know Collective Retreats Founder Peter Mack]
How has Covid-19 affected the company?
This year has been challenging. We had many cancellations initially, then through the summer many of our clients did travel, and some opted to extend their stay and turned a two-week holiday into something long-term. Some of our clients extended their stay for two months, some longer. The most challenging encounter Escape to Hidden Chic faced throughout the pandemic is the constantly changing travel corridors, separate rules in each destination and now the stringent quarantine periods that of course limit where clients can travel.
How will the pandemic change the wants and needs of your customers long-term?
If I had a crystal ball, I could answer the long-term question! Sadly, I don't, but I can say that, based on Escape to Hidden Chic's clients, that for the next 12 months, our clientele wants reassurance that they will be able to travel to their selected destination and a comprehensive cancellation policy that protects them in case they cannot travel.
Is Escape to Hidden Chic doing anything to become more sustainable or ecologically responsible?
We have a division dedicated to sustainable properties and actively encourage our owners to implement programs and practices wherever possible. We promote ecological and recycling initiatives, and actively search for sustainable luxury destinations and properties for our clients.
You have traveled all over the world. Is there one place that stands out in your memory, and why?
I lived in Peru for four years and, as a result, got to know the country intimately. The food, the natural beauty and the outstanding places to stay are world-class. Peru stands out above all other places; it is the most incredible and versatile country for travelers and adventurers – they are constantly opening up new areas to discover their culture and the astonishing nature. Travel in Peru is exciting and so totally different from other parts of the world. There are many opportunities for sustainable travel, and the people are extremely friendly and generous.
What is the most exciting up and coming luxury tourist destination?
For me, Nevis is the ultimate understated West Indian island. It truly is a hidden gem, with five-star privately-owned hotels, luxury homes and a wealth of activities from scuba to sailing and fishing. Paradise Beach, Nevis, is a private luxury hotel with exclusive villas and beach houses on its own beach. They host weekly beachfront candlelit dinners with live music and have a gorgeous beach bar serving a knockout paradise punch. It is discreet and the perfect place to unwind far from the crowds of other, more commercialized islands.
What has been your biggest achievement at Escape to Hidden Chic?
Bringing together a curated collection of individual, exclusive and not widely known private homes for rent around the world in far-flung places.
And, other than Covid-19, your biggest challenge?
Being able to visit all our properties in order to add them to our collection is logistically challenging, especially this year.