With over two decades in the industry, Teresa Tarmey is one of the world's leading skincare experts. She includes supermodels and A-list actresses amongst her clientele who pay upwards of $360 per hour for a signature facial from her London atelier.
In a quickfire Q&A with Elite Traveler, Teresa reveals why she got into skincare, her biggest achievements to date and her biggest challenges.
How did you first get into skincare?
I started 22 years ago at beauty college. Shortly after I began to suffer from severe acne which led me to focus specifically on skin.
What has been your proudest achievement?
The real 'pinch me' moment was Launching my own products and retailing with the likes of Net-A-Porter, Bergdorf Goodman and Lane Crawford. Its been a long time in the making and still lots more to come.
And the most challenging moment in your career?
Hands down opening a store in New York City!
What (or where) inspires you?
Other women in the industry, watching women start from zero and reach for the sky is the most inspiring thing for me. Women supporting women.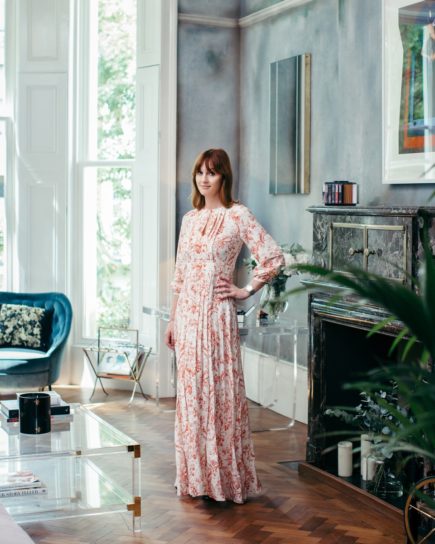 Where is your favorite place, hotel, restaurant?
Oh, decisions, decisions. I think I need a few, please. Ok, so continent would be Asia, I'm a huge fan of India for its culture, food and energy. Hotel wise I absolutely love The Mark Hotel in New York. It's got a great vibe and cool interiors – I'm seriously into interiors. My favorite restaurant would be Scott's in London or Balthazar in New York which is perfect any time of day.
What (or where) is on your bucket list?
South America, I'm desperate to go.
What does 'luxury' mean to you?
Beautiful surroundings and interiors along with great service and food. Oh and a view, I feel very spoilt with a view whether it be the sea, city or a mountain. Plus of course time to enjoy it.
Is there any advice you'd give to your younger self?
Slow down, work less. Not too much less though.
Do you have any [industry] predictions for this year?
More skincare brands offering at-home treatments, lots and lots, it's a huge and growing market. People are looking to get more out of their in-salon treatments so continuing with the products at home makes sense.
Contact: 6-7 Motcomb Street, London, SW1X 8JU; +44 20 3983 4100;
bookings@teresatarmey.com; teresatarmey.com