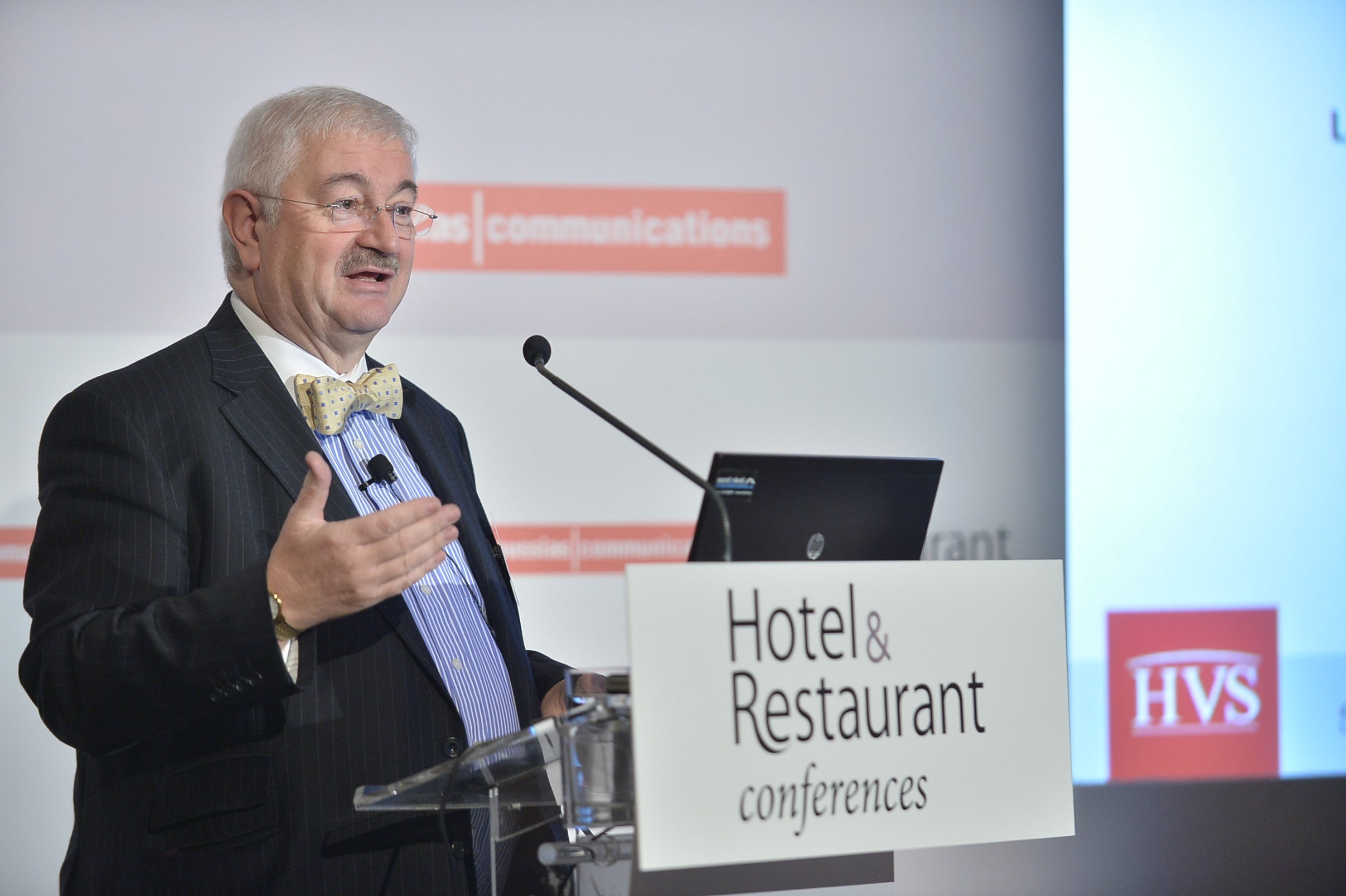 By Lauren Jade Hill
Ahead of the European Hospitality Awards 2017, we speak to one of the judging panel's participating experts, chairman of the global hospitality consultancy HVS Russell Kett, to find out what makes a luxury hotel stand out and how people's expectations in luxury travel are changing.
What experience can you bring to the table as a judge of the European Hospitality Awards?
I have some 45 years of experience working within the international hotel sector, the last 40 of which have been spent as an independent consultant and adviser to the sector. I have traveled throughout the world and developed a global understanding of guest expectations along with investors' requirements and those of lenders, owners, operators and brands.
What qualities do you think make a hotel or resort stand out?
The ability to be successfully differentiated among its competition, whether this is for its facilities, service, value for money, profitability, management, customers or owners.  A truly successful hotel must be readily identifiable as such.
What attributes does a person need to excel in the hospitality industry?
They need honesty, integrity, numeracy, good communication skills, talent, the will to go the extra mile and a desire to achieve, as well as enthusiasm and a good sense of humor.
What do you enjoy most about being a part of the hospitality industry?
The opportunity to meet interesting people and to help shape their careers or livelihoods.
How do you think people's expectations of hotels and their staff are changing?
They are entitled to expect that the basics will be provided, whatever the grade of hotel, and to a uniformly minimum standard for a good night's sleep, a comfortable bed, a decent shower, reliable Wi-Fi, wholesome breakfast and good value for money. The key differentiator is then service and the price point at which the hotel operates. Service is generally provided by people and good people are essential to every hotel operation. Good people recognize there is a huge difference between 'service' and 'servility'.
How do you think the hospitality industry is evolving?
There is a polarization of hotel products, with those at the budget level at one end of the spectrum, and ultra-luxury at the other, with some confusion as to what remains in the middle. No one these days seems to want to invest in a 'plain vanilla' hotel. There is a definite trend towards certain characteristics, for example design-led, boutique lifestyle hotels which traditionally veered towards the upscale end of the spectrum, but with new inroads being made towards budget boutique. Specialist accommodation providers such as aparthotels are also gaining ground.
See which hotels are setting themselves apart and find out more about the European Hospitality Awards 2017 by going over to arena-international.com.