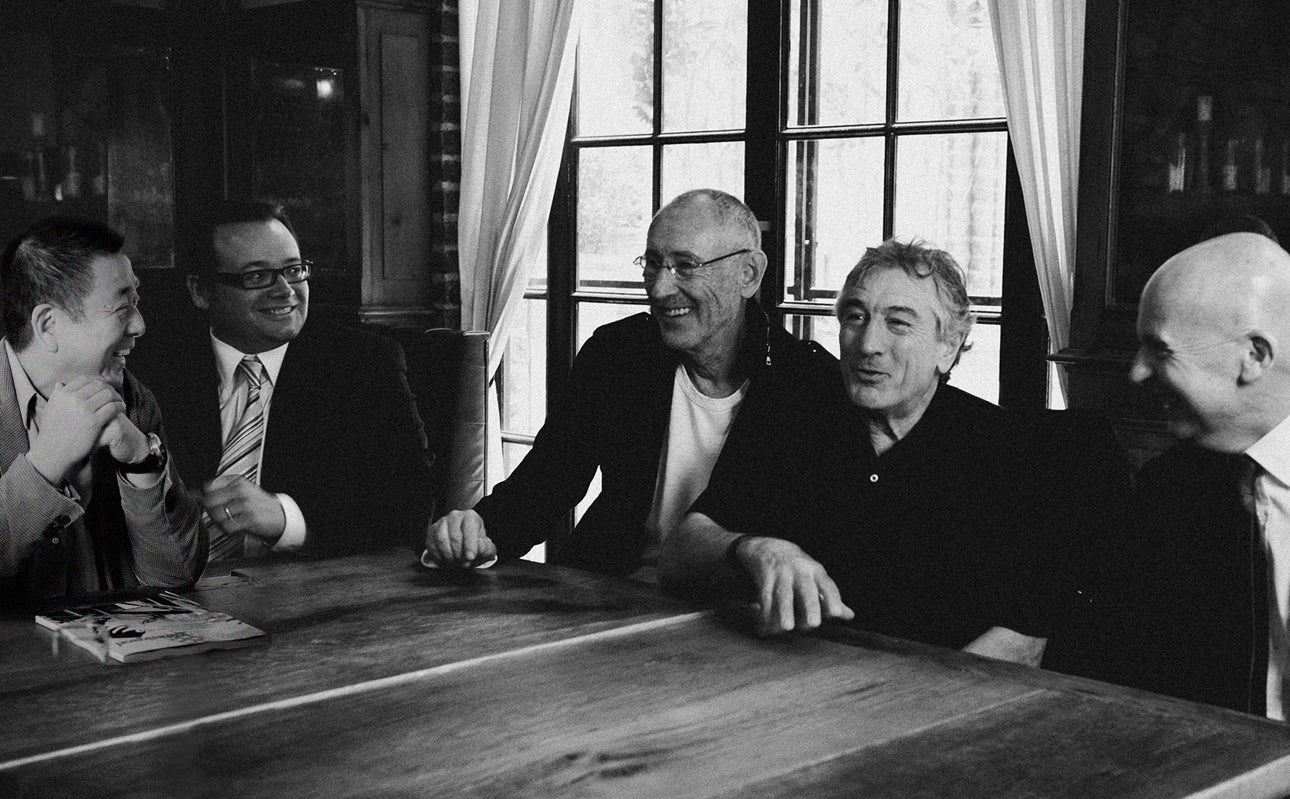 Mention the Nobu Hospitality Group and the names that come to mind are the star-studded founding trio of Robert De Niro, Chef Nobu Matsuhisa, and Meir Teper. But CEO Trevor Horwell, who joined in 2009, has inarguably been the fourth cornerstone of the luxury brand.
During his decade at the company, Horwell has spearheaded the brand's successful drive into the luxury hotel business and plans are afoot for a rapid expansion in 2020. There are currently 10 Nobu Hotels dotted around the world and the company plan to open eight more before the end of the year.
Ahead of what could be a busy year, Horwell speaks to Elite Traveler about how he first got into the luxury hotel industry, reveals his proudest achievements to date and predicts how the industry will develop in the near future.
How did you first get into the luxury hotel industry?
I began my career at Hyatt, where I met Nobu Hospitality's COO, Struan McKenzie. We both moved to Como Hotels, then Hard Rock Hotels, and now Nobu Hotels, as well as helping transform many other business ventures during our time together. Twenty-eight years together is about trust, that's why you stay together. No one achieves success without the help of a partner and you should never forget your support system.
It was an easy transition to move to Nobu, as we've known the brand's partners, Chef Nobu, Robert De Niro, and Meir Teper, for over 20 years. We first met when we brought Nobu Restaurant to London in 1997 as part of the launch of the new COMO Metropolitan Hotel – to this day, the hotel and restaurant still thrive together. Ten years ago, the Nobu partners, Struan and I all agreed on the vision to transform the company into a hospitality brand. Now, with 10 hotels open, and eight more in development, it is incredible to see how far we've come, and most excitingly, what's yet to unfold.
What has been your proudest achievement with Nobu Hotels?
I am proud of each and every new opening. Nobu Hotel Caesars Palace was our first hotel and certainly a significant one for us, as the beginning of Nobu Hotels. Since then, we have had many properties that have made us special in countless ways; the Nobu Ryokan in Malibu, when we entered Europe with our first hotel and the pivotal success of Nobu Hotel Ibiza Bay. Most recently, Nobu Hotel Warsaw – it's such an exciting project for us. The luxury hospitality market has been gaining momentum in Warsaw, and we've noticed major international companies that have relocated operations there. It is an interesting city and there is a certain energy that extends far beyond the bricks and mortar – and we are very excited to be part of this new lifestyle. But then I'm also proud of Barcelona which is one of my favorite cities. We spent over five years with our partner nurturing a vision that today is the Nobu Hotel Barcelona.
And the most challenging moment in the brand's development?
Since starting Nobu Hotels, our intention has been nothing other than to stir the hospitality industry and change the game. With each property inspired by Nobu's very first restaurant, we are consistently channeling this important signpost on an international level, and this remains the main challenge for Nobu Hotels. But, as we have expanded around the world, we have never moved from what we set out to do.
How has the Nobu Hotels brand evolved since opening its first site?
Nobu is constantly evolving – we want to continue to be at the forefront of what travelers are looking for. Since we opened Nobu Hotel at Caesars Palace Las Vegas in 2013, the hospitality industry has adapted to a traveler's desire to immerse themselves in a destination and the local culture. With each Nobu Hotel that opens, we mirror the personality of its given location, fully engaging with its locality. This is one of our most important development strategies – at Nobu Hotels, nothing is a carbon copy.
We are 'placemakers', choosing and identifying the destination with Nobu Restaurant as the driving force as well as locations in which we see regeneration and positive movement – for example, Nobu Hotel Los Cabos. The region has gone from strength to strength in recent years, and we brought a contemporary flair to a coastline already revered for its outstanding natural beauty, wildlife and culture.
That said, since the first Nobu Hotel opened, we have remained dedicated to good food, service and design – this will remain timeless, even as the industry evolves. Looking ahead, our concept of the future extends to Nobu Hotels and Residences exemplifying the spirit of what Nobu has come to stand for – a place to relax and to savor an experience. 
What or where inspires you the most?
My father and my mother. For their love, first. They were humble people who gave me my inspiration. It was not about education, it was about a sense of freedom they bestowed on me. They didn't have opportunity in their lives. They didn't have the internet. They went through wars. There wasn't air travel like today and my mother never left the UK. They truly taught me that what lies ahead of you is nothing to what lies within you. That anything is possible, and nothing can stop personal willpower it's all inside the heart and mind. They taught me to follow my heart. It's what is in your heart that tells you your direction in everything you do.
Where is your favorite place in the world?
I'm British so I love Europe. Barcelona, Italy, France… there are so many incredible hotels, great food and wines. The culture is endless.
What (or where) is on your bucket list?
There are about 200 countries in the world today and I've been fortunate in my life to visit on the last count over 120 countries, some numerous times and so many great cities in each country. I don't have much, to be honest, on my bucket list. I have to think about that one.
What does 'luxury' mean to you?
I believe luxury is a word that is used too often – everything is deemed 'luxury' in today's market. This is also why I don't think of Nobu Hotels as occupying a place in luxury hospitality – I like to refer to Nobu Hotels as 'special'. I like us to be special in each location we are in, and that is what separates us from other hotels, especially those luxury or lifestyle brands run by larger organizations. You can't create 'specialness' in the boardroom, and we have very passionate stakeholders within Nobu to create something that is special – like Nobu did when we originally started back in 1994.
Is there any advice you'd give to your younger self?
To constantly keep ahead of what the customer wants – that is why we are very focused on that now, thoughtfulness and creativity is very, very important.
Do you have any luxury hotel industry predictions for 2020?
The luxury hotel industry is always evolving, and the consumer is constantly changing. For hotels and other businesses to remain competitive, we have to accept the fact that everything is changing – and it'll keep changing. While it can be a challenge, at least in some cities, to get a hotel project off the ground, the hotel business today is very healthy and, as much as people may dismiss it, millennial culture matters. That is something we are very focused on and I think that is something that will change the landscape moving into 2020 and the future – even now in retail around the world, that is changing dramatically.