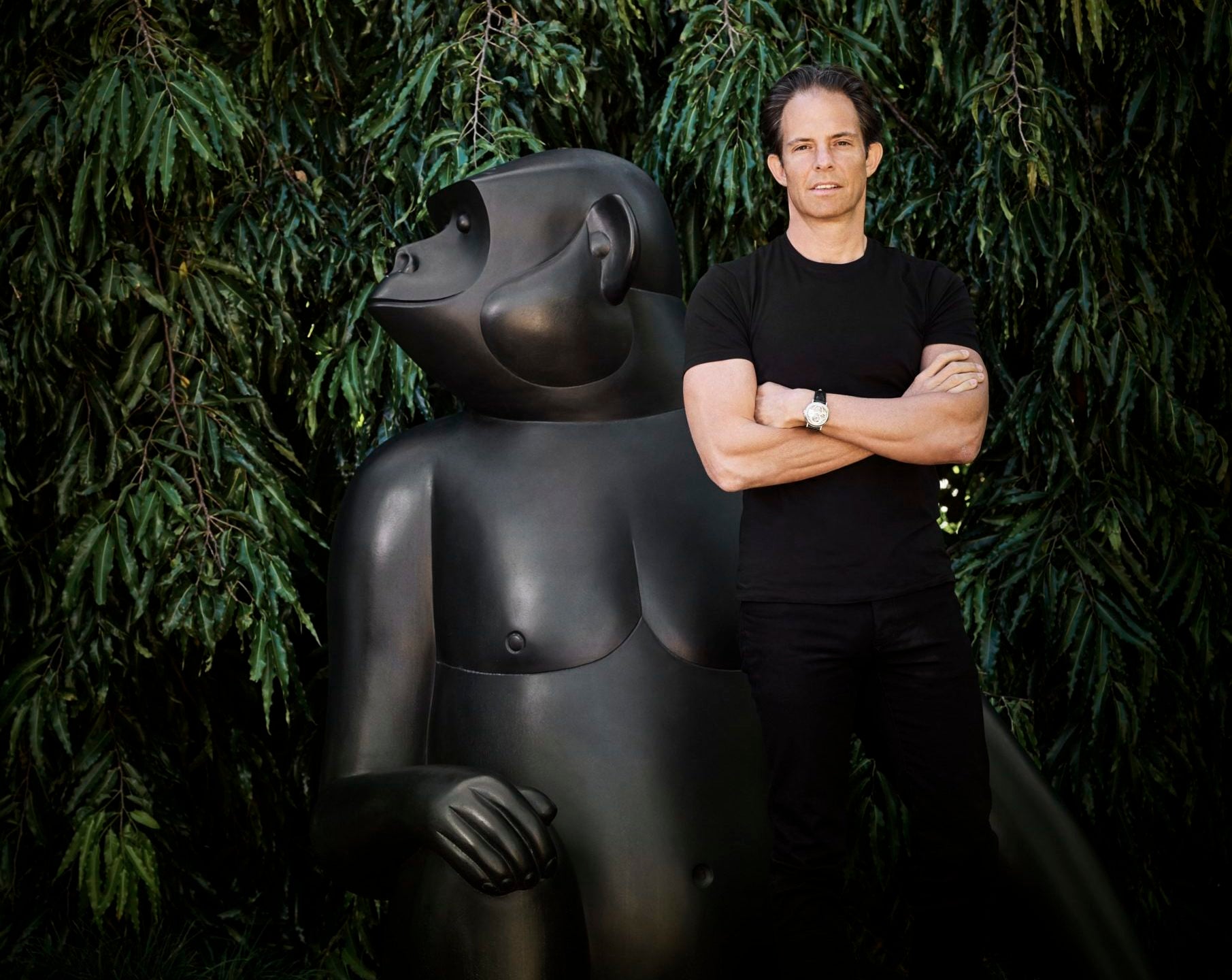 Michael Shvo is an internationally-renowned luxury real estate developer with a wide portfolio of high-end hotel and residential buildings including The Getty, the Mandarin Oriental Residences, and the Aman Hotel in New York.
His portfolio will grow in 2020 with the upcoming building 9200 Wilshire in Beverly Hills and, his most recent acquisition, the famed Raleigh Hotel in Miami beach.
Shvo is known for pioneering the involvement of fashion, design, and art in his major projects. Through the evolution of his projects, he strives to create a world like no other, one of boundless luxury and imagination. He speaks to Elite Traveler about what inspires him to keep driving forward.
How did you first get into luxury real estate?
From my earliest days as a broker through my career in sales and marketing, developing, and now investing and owning, I've always been drawn to the unique places, moments, and experiences. I've tried in my career to consistently create one-of-a-kind places and experiences that can only exist in their specific place and context. In real estate, that place where unique thrives and where an obsession with perfection is not just allowed, but rewarded, is in the luxury market.
Which project would you say is your proudest achievement?
That really is like asking which one of my children is my favorite. Every single project is a love story for us and you can't really compare them because we don't do anything the same way twice. But on any given day, I'm often most proud of the youngest child – the newest project that's just joined our family and is full of potential. We just bought the Coca-Cola building on Fifth Avenue, one of New York's major historic office buildings. We're also excited to be launching sales for the first Mandarin Oriental Residences in the US this year.
What or where inspires you?
I believe in designing spaces for the way people will ultimately use them. Whether it's office buildings, stores, residences, hotels – it's the people showing up and interacting with them that give the buildings meaning in the world. So I get inspired working toward how people are going to respond to and interact with what we've built – how it's going to create memorable moments and special communities.
Where is your favorite restaurant?
It depends. For breakfast it's Balthazar, for lunch it's Cipriani, and for dinner it's Daniel. They're all classics for a reason. The thing that they have in common is that they don't just serve great meals – they embody luxury hospitality and create a real sense of community around them.
What (or where) is on your bucket list?
I don't have a bucket list. It's not how I operate. I really try to live every day to its fullest and without regrets. I don't have a looming list of things I might get to one day in the future. If there's something I want or need to do, I just do it. The day is always now.
What does the word 'luxury' mean to you?"
"Luxury" gets mistaken for "quality" or "expensive" all the time, but it's actually an experience. It's not about adding more marble or bronze or more square footage or the best fixtures. All of that matters – it helps. But "luxury" really means being cared for and being taken care of – being able to clear your head, to be inspired, to inspire others, and to be your best self.
How do you think about the intersection of art and real estate?
We try to create buildings that are themselves art – that bring something beautiful and aesthetically interesting and ambitious to the built environment. The Getty in Manhattan is a great example. It's five bespoke residences each created by the master craftsman Peter Marino. Having these properties in such iconic locations makes them great places to bring art to the public. We did it at the Getty before we started building when we created a public art installation – a "gas station" filled with Francois Xavier Lalanne's sheep sculptures in the middle of Manhattan. And we've been able to do it at the new Raleigh Gardens in Miami, which we've already opened to the public with our inaugural art installation. It's just the beginning of our plan to present fabulous works in that magical setting.
Is there any advice you would give to your younger self?
I would say: "Be less restless and spend more time with your family sooner". That's the most important thing and always will be. It's simple but true.
And what are the standout trends in your sector for the coming 12 months?
Honestly, we don't care about trends. It's just not part of our strategy or vision. We're focused on timeless properties that transcend trend and create extreme value that doesn't sway with tastes. Trends come and go – these properties and the business we're building with them are here to stay.