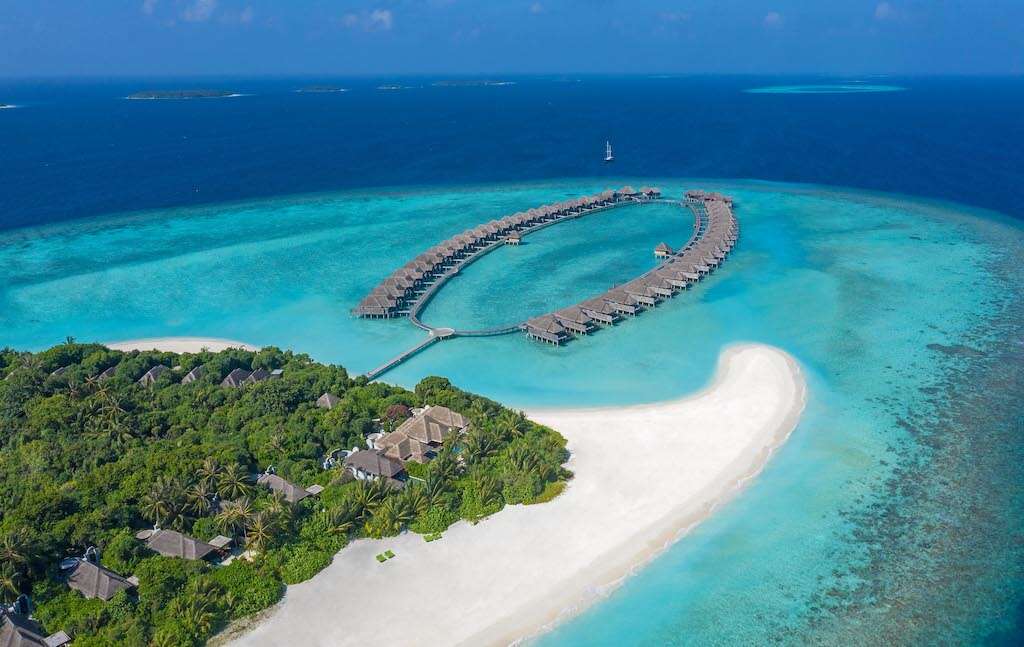 This article contains affiliate links. See our Privacy Policy for more information.
What makes a great Maldivian resort? Ultimate luxury, privacy, world-class wellness facilities and an unwavering commitment to the environment. Anantara Kihavah ticks all the boxes.
Still fresh from a substantial renovation in 2020, Anantara Kihavah offers guests the best of both worlds: an established brand with experienced staff as well as a fresh look and feel.
Part of that refurbishment included the revamping of the Three-bedroom Double-pool Beach Residence, which was recently included in Elite Traveler's inaugural Top 50 Wellness Suites. To mark the achievement, we spoke to the resort's new general manager Sjefke Jansen about what guests can expect.
You started your role as general manager on April 1. What attracted you to the GM position at the resort?
The appeal of relocating to the Maldives may not be apparent to some, but for me, it was a journey back to paradise. I used to live in the Maldives from 2001 to 2005 and once you've experienced living here you always have that feeling that a part of this beautiful country is embedded in your soul even after you leave. I felt the urge to reconnect with this captivating destination and its mesmerizing natural beauty. It felt like coming back home.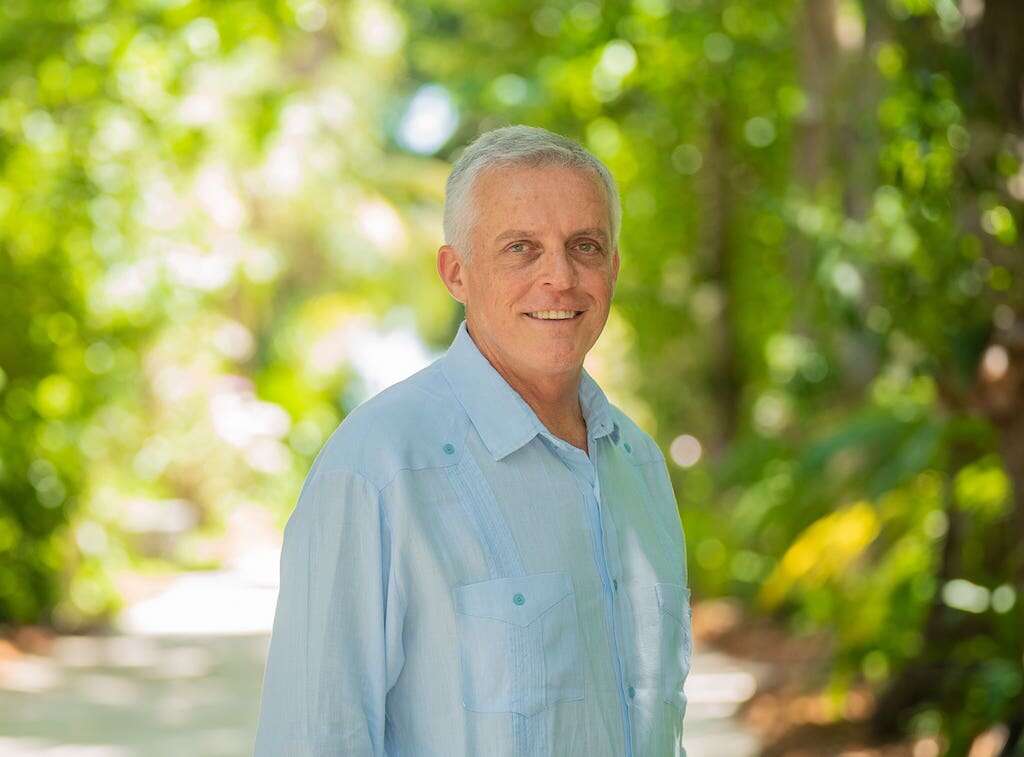 What are your plans for your first 100 days in office?
Our goal is to build upon the exceptional legacy of Anantara Kihavah. The rooms are absolutely stunning, the beaches are second to none, and the reefs surrounding the resort are truly remarkable. I, together with my passionate and dedicated team, will be focusing on the importance of making guest experiences authentic and most enjoyable.
Tell us about a defining moment in your hospitality career that sticks out in your mind.
In the span of my illustrious career in hospitality, I've had many moments that eventually not only defined but also influenced the way I lead today. What ties all of these encounters together was the desire to genuinely serve with compassion and integrity, which is always at the forefront of my mind.
In what ways have guest expectations changed since the pandemic?
In one word; nothing! The essence of our business has remained constant since the time of Cesar Ritz. However, the concept of hospitality itself dates back even further. Our industry has always been about accommodating and serving guests, which is straightforward and easy. Our incredible industry is founded on the application of common sense – the capacity to perceive, comprehend, and evaluate in a way that is widely shared among people.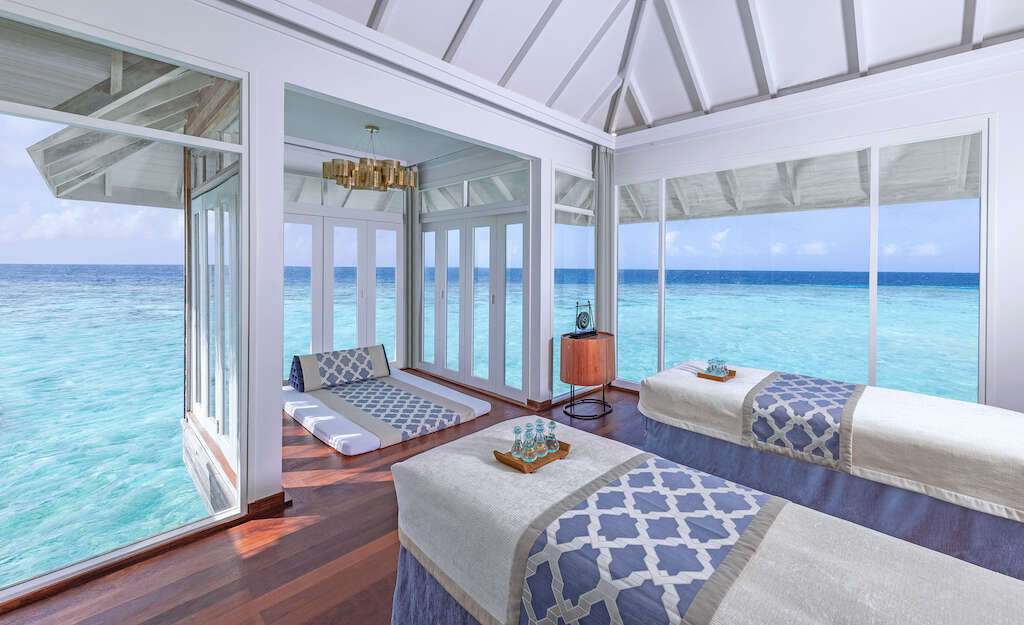 The Maldives is an incredibly competitive environment for a luxury resort. What sets Anantara Kihavah apart from the rest?
Anantara Kihavah stands out for its ability to capture the essence of its destination and provide guests with exceptional experiences. This is reflected in the high number of our repeat guests, who consistently express their satisfaction with the resort. In addition to offering a diverse range of accommodations that cater to couples, families, and larger groups, the resort benefits from the natural beauty of its island location.
The stunning house reef, renowned for the underwater Yellow Wall, is a major draw for divers. The resort's multi-award-winning SEA underwater restaurant is another popular attraction, as is SKY, a top-notch over-water observatory that delights guests.
At Anantara, our concept revolves around offering indigenous luxury and hospitality that's seamlessly woven into unique experiences to bring guests closer to the local culture, resulting in unforgettable moments that affirm the beauty of life.
What sets us apart is the warmth and sincerity of our hospitality, which creates lasting connections with guests and ensures that they leave with unforgettable memories.
What can guests expect from a typical experience at the hotel?
At Anantara Kihavah, our guests can relish the most precious moments brimming with excitement, joy, and contentment. We specialize in creating dream-like experiences and meaningful connections that can be life-changing and ensure they have the time of their lives with us.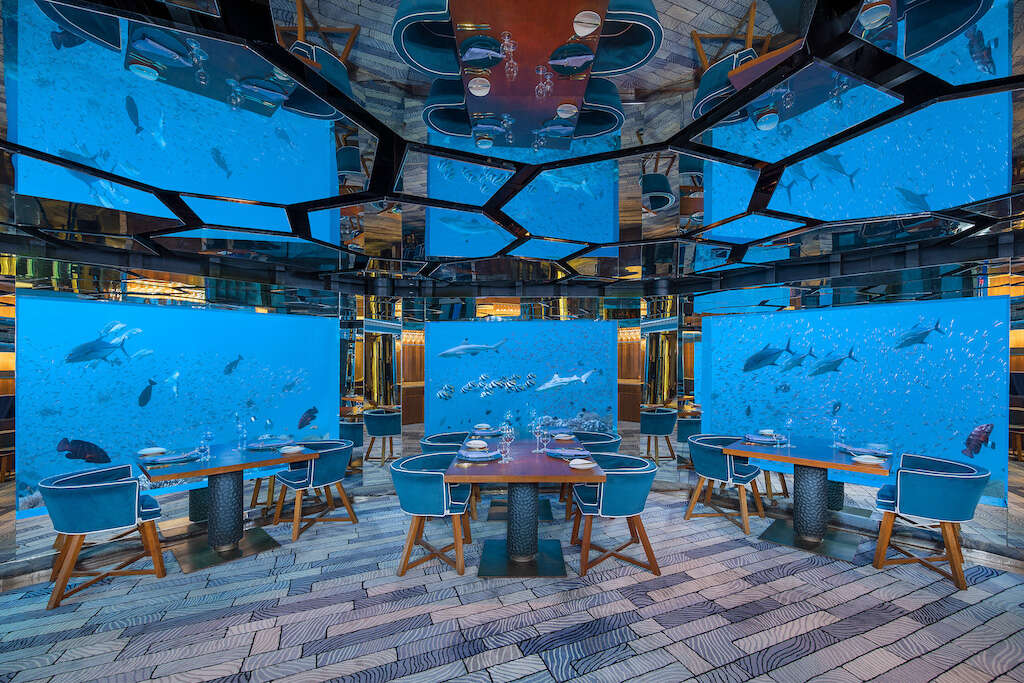 The Three-bedroom Double-pool Beach Residence was selected as one of the Top 50 Wellness Suites in the world. Tell us a bit about what makes this residence so special.
Travelers are placing more emphasis on their fitness and wellness needs than ever before. To cater to these needs, our Three-bedroom Double-pool Beach Residence has been meticulously designed to offer the most comprehensive wellness features available in the destination.
It boasts generous living space and is nestled amidst lush foliage on a pristine white shoreline. It stands out as a unique retreat in the Maldives, with two swimming pools that feature massage jets and mirror the mesmerizing hues of the Indian Ocean.
To complement Anantara's renowned hospitality culture, an outdoor Sala Thai provides shaded relief for gatherings, while contemporary outdoor lounge furniture creates an inviting atmosphere for rest and relaxation.
The residence also boasts a private gym fully equipped with the latest TechnoGym machinery and a couple's spa treatment room, making it a truly exceptional wellness destination.
Guests can expect top-notch service from our dedicated team of professionals, which includes a butler, sommelier, chef, and spa therapist, who will cater to their every need.
Our Three-bedroom Double-pool Beach Residence is the ultimate retreat for travelers seeking a luxurious and wellness-focused escape.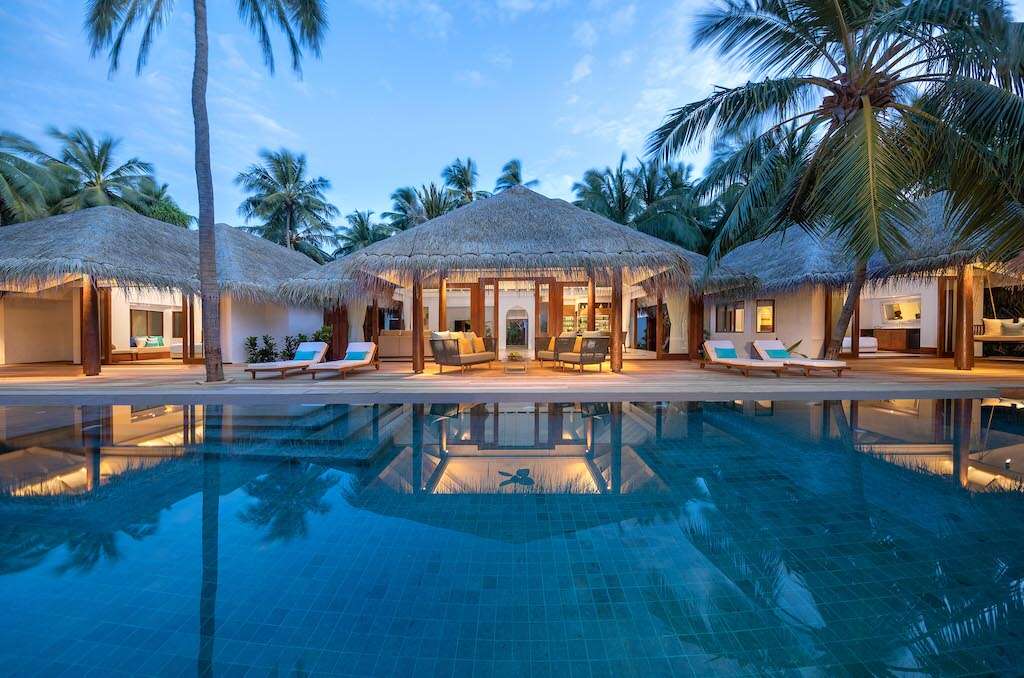 And, finally, what big plans do you have in store for the resort in the near future?
We have an exciting lineup of developments planned for this year. The Fire Restaurant will be expanded and revamped to provide a more spacious and entertaining experience for our guests. The highly anticipated refurbishment of our iconic overwater pool villas is already underway and is expected to be completed before the year is over.
Additionally, towards the end of the year, we will begin the renovation of our breakfast restaurant, Plates, expanding its buffet space to offer an even greater selection of culinary treasures.