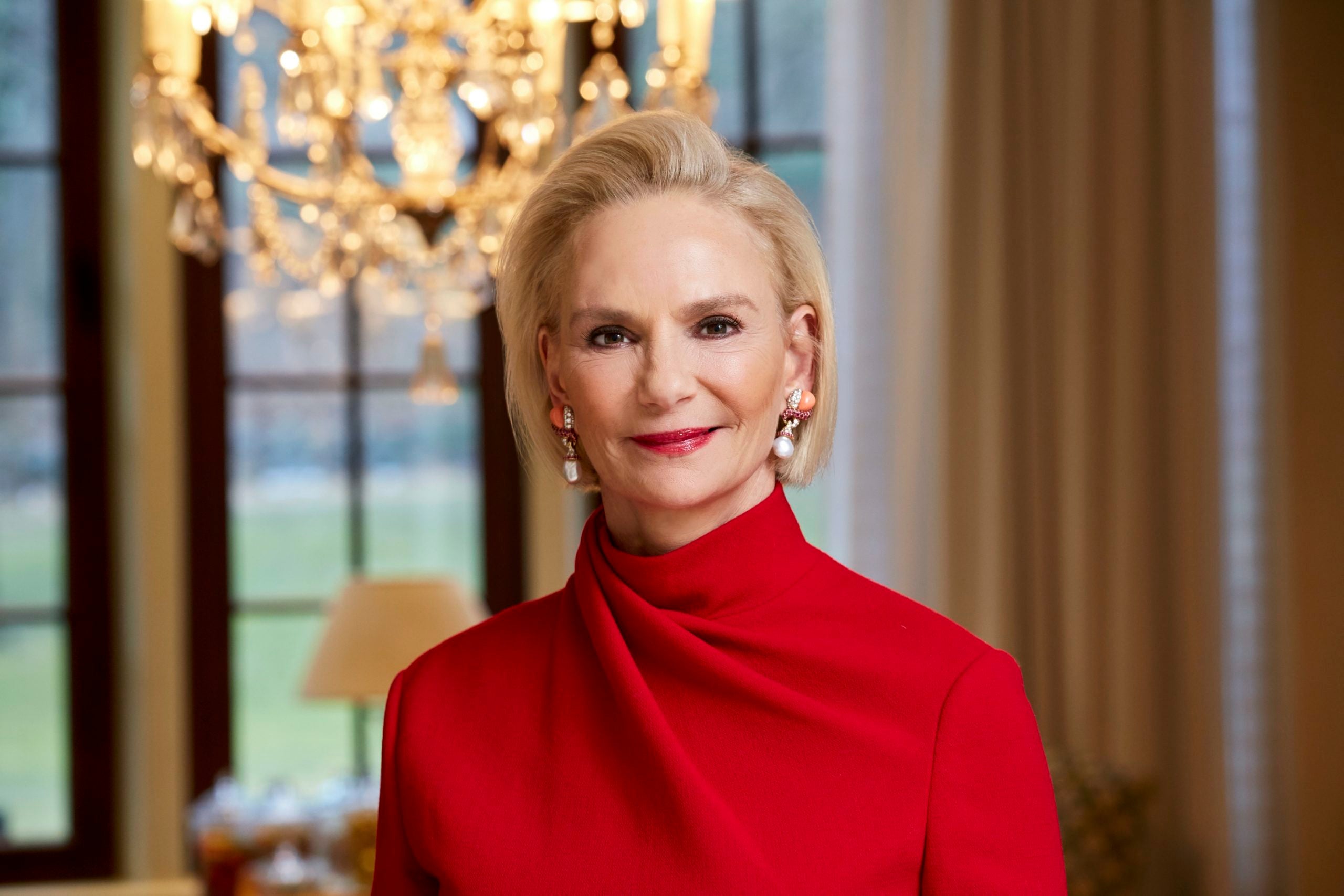 Tiina Smith is Boston-based jewelry collector, curator and retailer of exquisite vintage jewelry, who collects some of the finest pieces from Van Cleef & Arpels, Tiffany & Co, Cartier, Bulgari, Boucheron, David Webb, Moussaieff, Buccellati, David Morris and more.
The Harvard Business School alum spent her career on Wall Street world before dedicating her time to curating vintage jewelry. She has degrees from the Gemological Institute of America and runs Tiina Smith Jewelry Gallery in Boston and also retails exclusive pieces from her collection as part of a temporary exhibition at  Saks Fifth Avenue's The Vault, the high-end retailer's first-ever dedicated high-jewelry boutique. Smith speaks exclusively with Elite Traveler on how she got into the industry and what makes vintage jewelry so special.
Tell me how you got into the jewelry industry and became an expert in collecting, curating and retailing this jewelry.
I began collecting rare vintage jewelry in my 30's, and when I had the opportunity to start my own entrepreneurial business I knew it would center around fine jewelry. Buying for my personal collection has taught me so much about honing my aesthetic, finding reliable sources and researching individual pieces to fully understand value.
You find pieces throughout the world;  what do you look for when finding a new piece to add to your collection?
I always look for magnificent examples by the great 20th and 21st century master jewelers. I pay attention to what my clients are looking for and search for pieces that I know they will love, either because of their unusual design, rare materials or exceptional craftsmanship.
What are some ways to tell a piece of vintage jewelry is extremely special?
I've looked at so many pieces throughout my collecting life and studied the work of the great houses, so when I come upon a piece I've never seen before I know it's special.
What do you want the modern consumer to know about vintage jewelry?
Vintage jewelry comes with history, from the maker to what was going on in the world at the time it was crafted. And if we're lucky, we may even know a bit about who owned it. My clients want something that tells a story, signature pieces that define their style and know that no one else will have.
Are there trends you're seeing among your consumers? Any trends that are being recycled (that might once have been popular in the 1960s but are coming back now, for example?)
My clients are always looking for pieces with interesting materials – chrysoprase, coral and rock crystal. And modern couples are increasingly asking for engagement rings featuring stones other than colorless diamonds.
We're also seeing a renewed interest in the styles of the '60s and '70s, anything from the bold minimalism of a Van Cleef & Arpels gold and onyx curb link chain to the full-on glamour of a late '70s pair of Boucheron diamond convertible earrings. There's a desire to have the best examples by the finest makers.
How did you make the transition from business to jewelry? What excites you most about the industry?
In my previous career I worked on Wall Street in investment banking. Successfully investing in stocks and developing a broad financial portfolio requires many of the same principles as acquiring fine vintage jewelry: knowledge of the market, in-depth research and a solid understanding of value as the bottom line.
I love working in jewelry, whether it is helping my clients build out a collection, finding that one extraordinary piece or meeting contemporary makers who are crafting the most exciting pieces today.
What do you want our high-net-worth reader to know about your business?
As a longtime jewelry collector, I built this business from the perspective of what I would expect as a client. We offer rare and one-of-a-kind jewels that are not available elsewhere. Our business model is built on a foundation of transparency and personal attention, including our signature concierge services, which provide everything from education and collection management to in-home consultations and styling advice.
For more information, visit tiinasmithjewelry.com