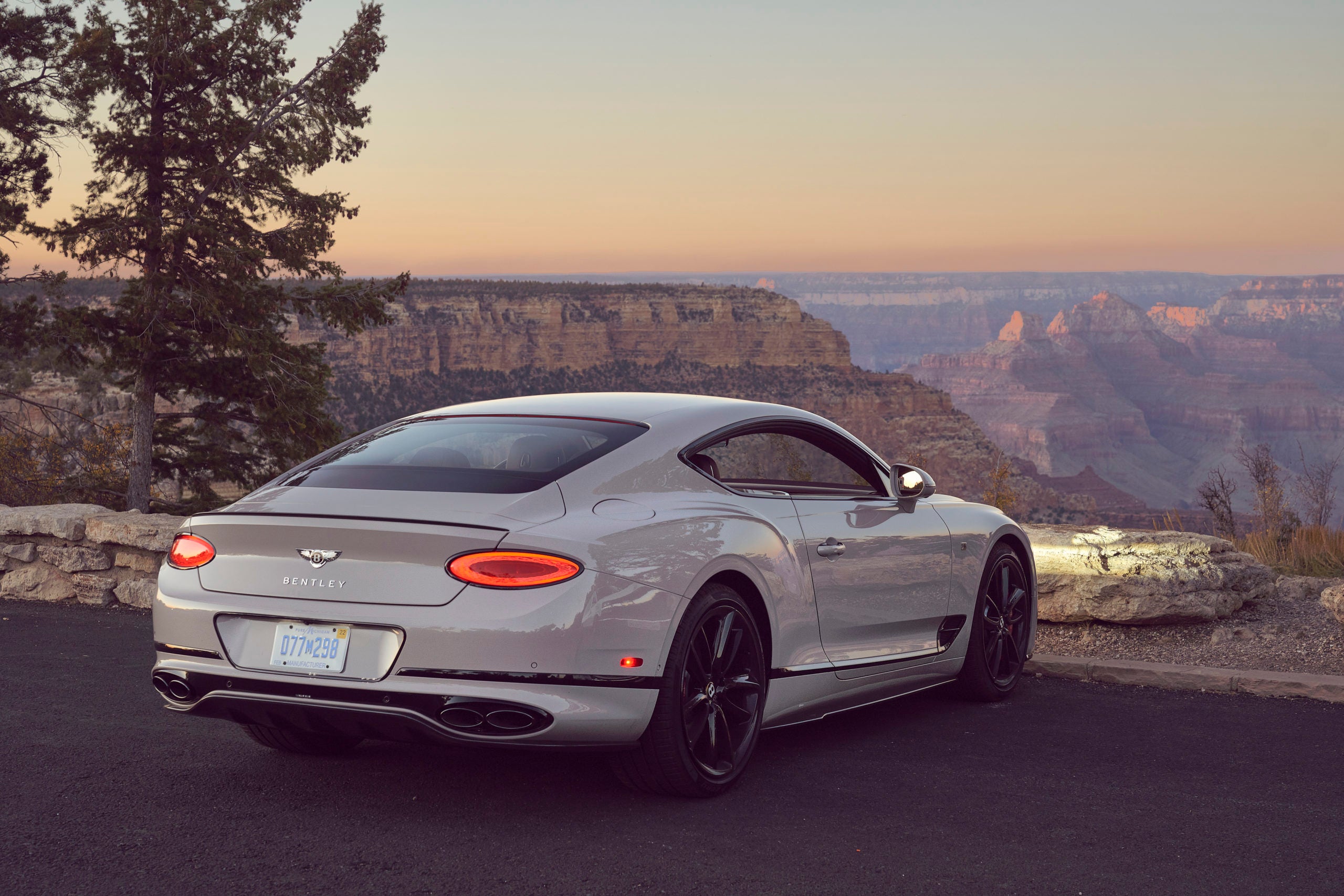 Designed to handle high speeds and great distances in chorus, Grand Tourers function as both a bragging right and cornerstone for any car manufacturer. Possessing power, grace and beauty, GTs typically include enough seats for four passengers plus luggage, as well as the ability to pass anything that may interfere with its continent-crossing intentions.
Few places on Earth are as breathtaking as Sedona, Arizona, where the landscape is covered with red rock formations, mountains and buttes that shoot up from the desert.
Driving anywhere takes longer than usual, as you will frequently find yourself pulling over to take yet another photo of the incredible scenery. Here, we start our journey in Bentley's new Continental GT V8 on an epic trip through Arizona to the Grand Canyon, putting the car through its paces while enjoying its unadulterated luxury.
The GT perfectly marries performance and comfort. Christophe Georges, president and CEO of Bentley in the Americas, describes it as having the engine and the capabilities of a supercar, but the pure comfort expected of a Bentley.
It maneuvers the hairpin turns from Sedona to the Grand Canyon with ease and grace, and on open stretches of highway through the Arizona desert, it shows its power by roaring from zero to 60mph in 3.9 seconds. The 4.0-liter, twin-turbocharged V8 engine has a top speed of 198mph.
The handstitched leather seats are so cozy that an all-day drive is not something to be tolerated, but something to be enjoyed. Bentley has also solved the perennial question for anyone driving a convertible: top up or down? You don't have to choose, since the roof can be opened or closed in under 20 seconds, as long as you're traveling under 30mph. And you won't be chilly, since the seats have new neck warmers and heated armrests.
From $198,500, bentley.com