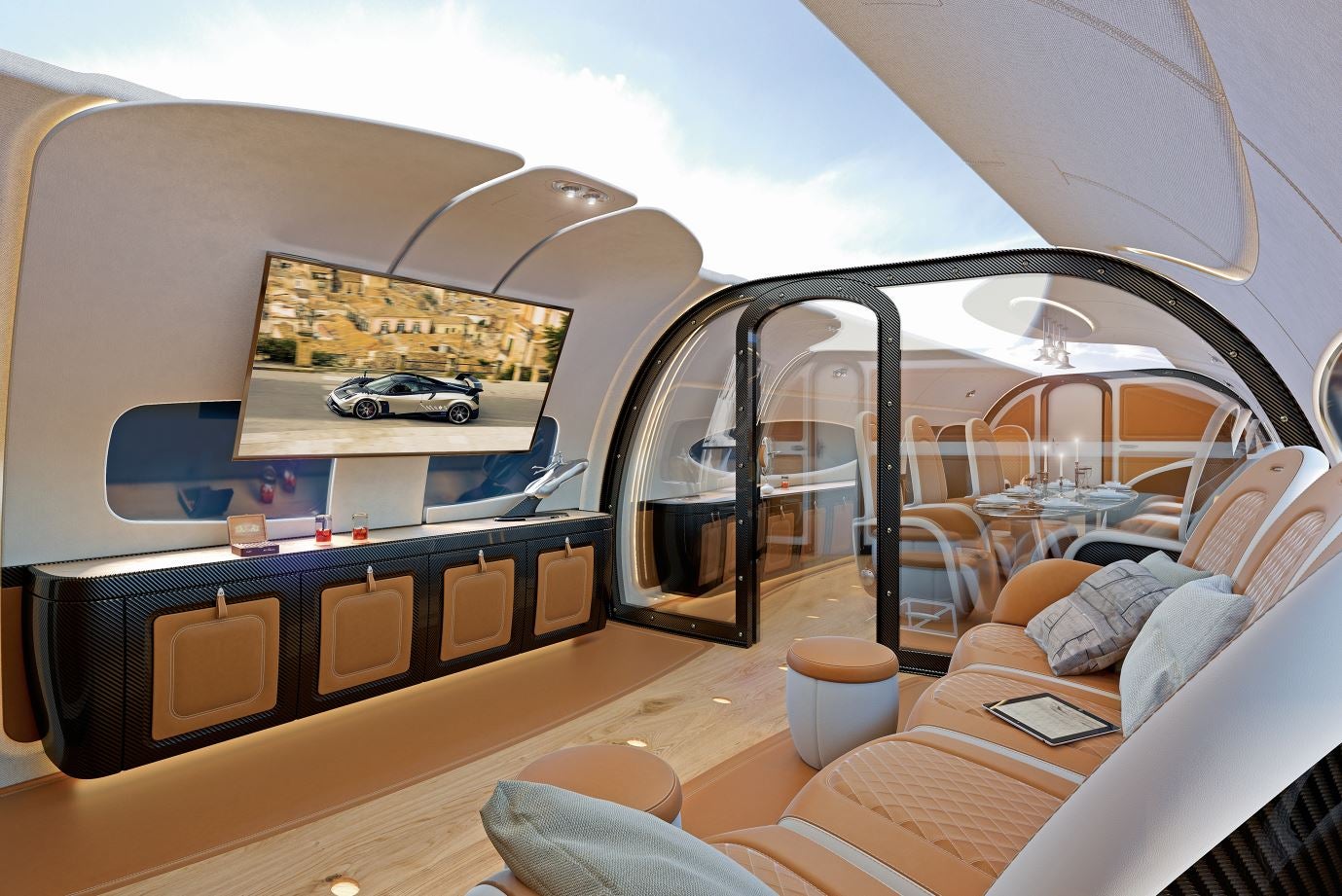 By Samantha Coles
This story originally appeared in the September/October 2017 issue of Elite Traveler.
Announced at this year's EBACE show in Geneva, Airbus Corporate Jets and Italian supercar atelier Pagani Automobili have joined forces to create an exciting new cabin design. Created especially for the ACJ319neo jet, the cabin design has been named Infinito due to the intriguing sky ceiling—passengers have a live view of the sky above the aircraft during flight, or it can be altered to display other images of their choice.
Merging Airbus's aircraft expertise and Pagani's sleek style, the ACJ319neo has one of the widest and tallest cabins, and the generous space is furnished with natural soft-leather carpets, wooden floors, sculpted metal features (similar to those found in Pagani hypercars) and mood lighting. The jet also uses innovative composite materials that have never been used before in an aircraft, such as CarboTitanium.
"In bringing together the best of the supercar and business jet worlds, we enable an elegant and seamless link for customers of both, while bringing a fresh approach to cabin design and satisfying very demanding standards," says Airbus Corporate Jets managing director Benoit Defforge.
From $250m (without VIP cabin), contact corporate-jet@airbus.com, airbuscorporatejets.com