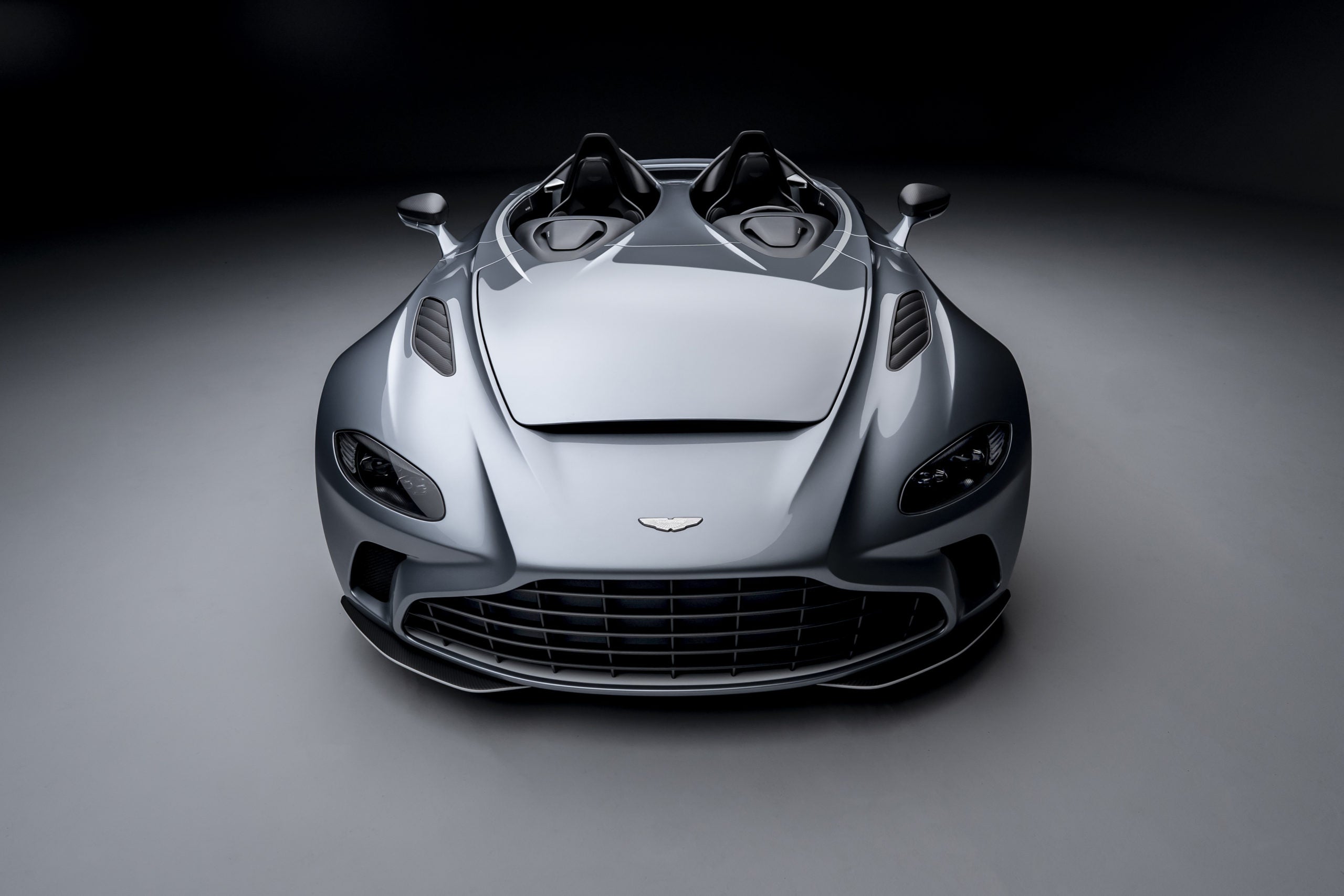 The release of the new James Bond film may have been delayed six months due to the coronavirus, but 007's favorite car brand Aston Martin has motored on without him with the release of its stunning new V12 Speedster.
Following the recent release of the new Vantage Roadster, the Aston Martin V12 Speedster offers a similar experience (two seats, drop-top), but in an intensely dramatic – and pricier – package. Starting at $1m, the V12 Speedster is over six-times more expensive than the Vantage Roadster ($161,000), but it is also a far rarer beast with only 88 models available.
For your $1m, you get a wholly unique chassis plucked straight from Aston Martin's rich racing history. Designers combined elements of the DBS Superleggera and Vantage model lines for a bespoke yet familiar platform. They then stripped away the roof and the windshield to create a genuine speedster suitable only for the purest of car enthusiasts.
A scintillating 5.2-liter, twin-turbo V12 motor sits under the hood, delivering a peak output of 700hp 753Nm of torque. That translates into 0-62mph in 3.5 seconds and a limited top speed of 186mph (you don't want to go any faster without a windshield).
The car has been a year in the making with Aston Martin calling upon the services of luxury British marque's bespoke customization service 'Q by Aston Martin'. The design takes inspiration from the F/A-18 Super Hornet fighter jet. Its 'Skyfall Silver' livery was also created in partnership with the jet's producers Boeing.
With no roof or windshield to block the elements, drivers will get the full sound of the motor hitting their eardrums. Aston Martin's engineers have created an all-new exhaust system that exits centrally into the diffuser surface at the rear of the car for an even more rousing, characterful noise from the drivetrain.
Matt Becker, Aston Martin Chief Engineer, said: "For raw, driving thrills the V12 Speedster is unparalleled, the fully open element of the car adding a new dimension to the experience. It engages on every level, delivering a precise, involving driving experience, with agility and poise backed by abundant power from Aston Martin's twin-turbo 5.2-litre V12. Driving doesn't get any purer than this."
Aston Martin Lagonda President and Group CEO, Dr Andy Palmer said: "It makes me enormously proud to reveal Aston Martin's latest, most exciting special model today. The V12 Speedster is an incredible demonstration of the breadth of capability and determination from the 'Q by Aston Martin' team, who have worked tirelessly to create this stunning, two-seat sports car aimed at our most demanding and enthusiastic customers."
Orders are now being taken for the V12 Speedster, with pricing starting at $1m including VAT and deliveries expected to begin in the first quarter of 2021. astonmartin.com