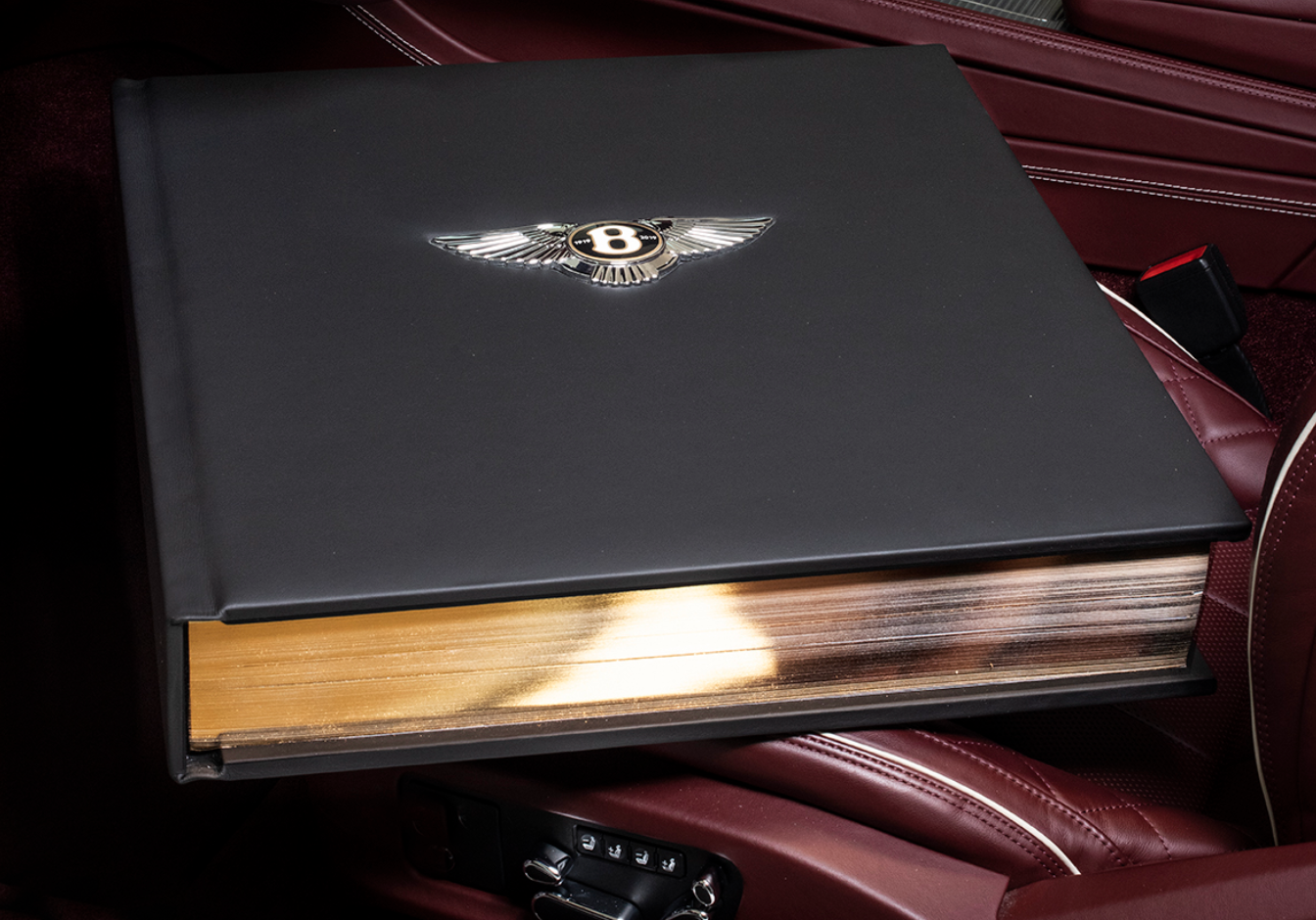 Bentley Motors will celebrate its centenary year with the release of a stunning Opus book that tells the story of its rich heritage in minute detail.
The luxury car company was founded in January 1919 and in that time has produced a number of iconic models from Le Mans-winning race cars of the 1920s to the road-going GT Continental.
Behind each of its models is a story that includes visionaries, designers and engineers. Now, those stories have been put into print with the help of luxury publisher Opus. The resulting book weighs an incredible 66 lbs, making it the heaviest ever published on an automotive brand.
Opus will release three editions of the book. The most exclusive of these will be the diamond-encrusted 100 Carat Edition, which will be limited to just seven copies. The Centenary Edition will be limited to 500 copies and The Mulliner Edition to 100.
Beginning with a foreword from fashion designer Ralph Lauren, the book is comprised of nine chapters that tell the story of the values that have come to define Bentley as a luxury motoring brand.
The book has been created using the same leather hides that is used in all Bentley models and the Wings badge on the front cover is an official hand-crafted badge its Crewe factory.
Those purchasing either the Mulliner or 100 Carat Editions will receive a piece of tire used in one of Bentley's successful Le Mans races and be given a VIP tour of the factory itself.
CEO Adrian Hallmark, who is taking Bentley into its next exhilarating century, says: "Part of what defines luxury is responding to people's needs for achievement, self-expression and reward, in whatever field they operate.
"Bentley's customers of the future will value elements such as tradition, heritage and craftsmanship and innovation. But above all, I believe they will continue to enjoy the thrill of driving."
Website: store.thisisopus.com/product/bentley-centenary-opus/