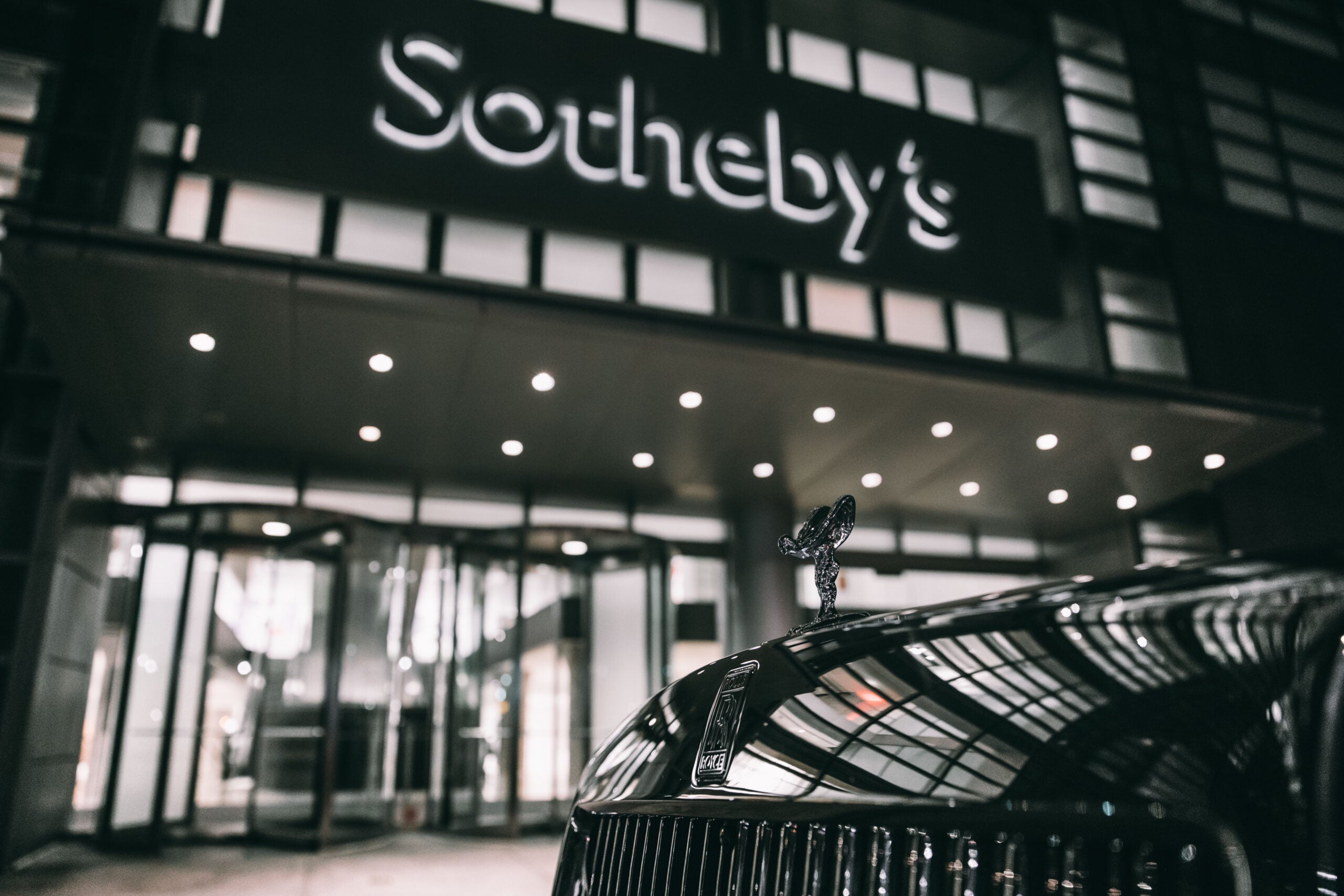 Sotheby's will auction a bespoke Rolls-Royce Phantom to celebrate the 115th anniversary of the historic meeting between Charles Rolls and Sir Henry Royce.
Their chance encounter at the Midland Hotel in Machester, UK lead to the birth of the most influential luxury car brand in the world. An exclusive dinner at Sotheby's in New York marked the occasion earlier this month.
During the dinner, Rolls-Royce revealed plans to auction the one-off Phantom in an online-only event with Sotheby's this fall. Only an initial sketch was released as the car is still in production at the company's Goodwood factory.
Every Phantom that comes off the production line carries an industry-leading level of craftsmanship, but this unique example has been designed to celebrate the history of Rolls-Royce. This includes an inspired color combination themed in red, including an original hand-crafted leather work of art within the Gallery.
"While Roll-Royce Motor Cars have a history of crossing the block at RM Sotheby's, tonight we are looking to the future of the brand," said Martin Fritsches, president and CEO of Rolls-Royce Motor Cars Americas.
"The eight generation Phantom will carry the longest running name in luxury motoring into a new era.
"Built on the 'architecture of luxury,' this new Phantom commission offers one special owner the chance to enjoy a motor car that is bound to be a classic over the next 115 years."
Speaking about hosting the auction on behalf of the company, David Goodman, Sotheby's chief digital officer, said: "We are honored that Rolls-Royce chose to partner with Sotheby's and RM Sotheby's to offer this incredible Bespoke Phantom. It is far more than a car – it is a work of art.
Rolls-Royce Motor Cars continue to grow in influence in the US car market and delivered a record 4,107 commissions in 2018. The Americas continue to be the largest market for the British company, where one-third of all commissions are delivered.