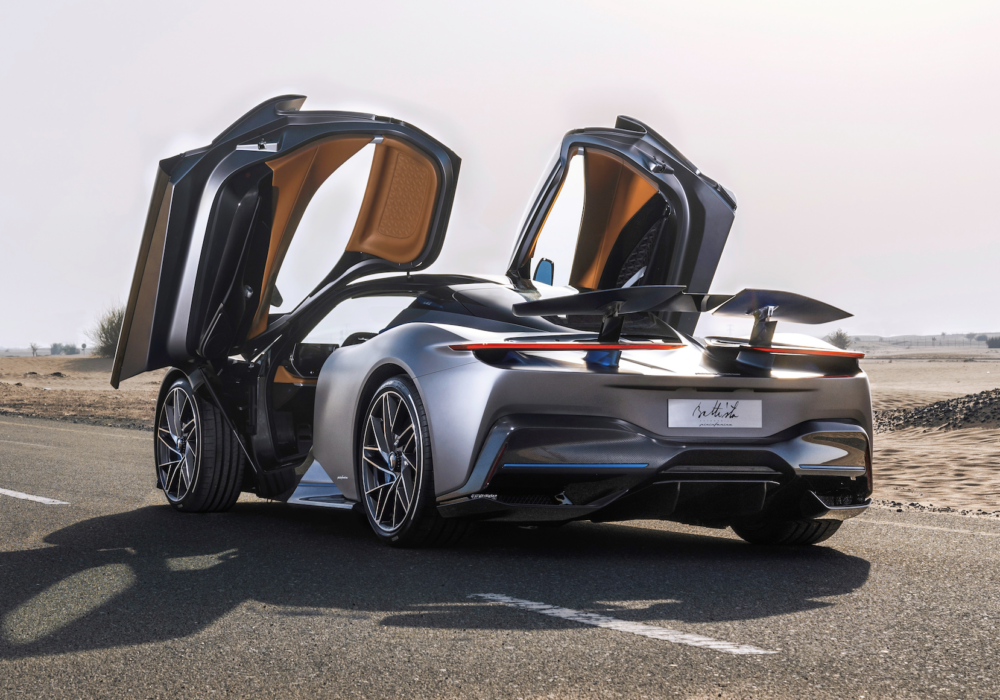 For those unfamiliar with the finer milestones in car design, the name Pininfarina sounds oddly proverbial. Born Battista Farina, the postwar design magnate and coachbuilder focused on the drafting and construction of new car bodies for the likes of Ferrari and Alfa Romeo throughout his career.
At home, he was the youngest boy of 11 children and quickly garnered the nickname 'pinin' (Italian slang for short). Merging work and home later in life, he formally added Pinin to his last name at age 68; his entire family followed suit.
Since then, the Pininfarina design house has outfitted Jaguars and Rolls-Royces for nearly six decades, and more recently partnered with Pirelli and Rimac. In his honor, Automobili Pininfarina named its first hypercar the Battista. The 1,900 hp, fully electric coupe can outsprint Formula 1 cars and is certainly the most powerful Italian supercar ever created, prancing horses and raging bulls included.
The Battista's 120kWh battery delivers power to four electric motors — one at each wheel — and boasts a range of 280 miles. Imagine if McLaren, Ferrari and Lamborghini had a distant relative (they more or less do, considering the cadre of designers and engineers tapped for this project).
With a carbon-fiber body and glass-enclosed, teardrop-shaped cabin, the Battista traces some surely recognizable lines. Its slender front wing is offset by a voluptuous set of fenders exaggerating each tire. A trio of forward vents push air down and out, then pull it back via triangular inlets behind the doors.
Inside, a pair of touchscreens on either side of the steering wheel will make those accustomed to the Bloomberg Terminal feel right at home. Each of the 150 zero-emissions hypercars will require a month to be hand-assembled at Carrozzeria Pininfarina.
Price: From $2.2m