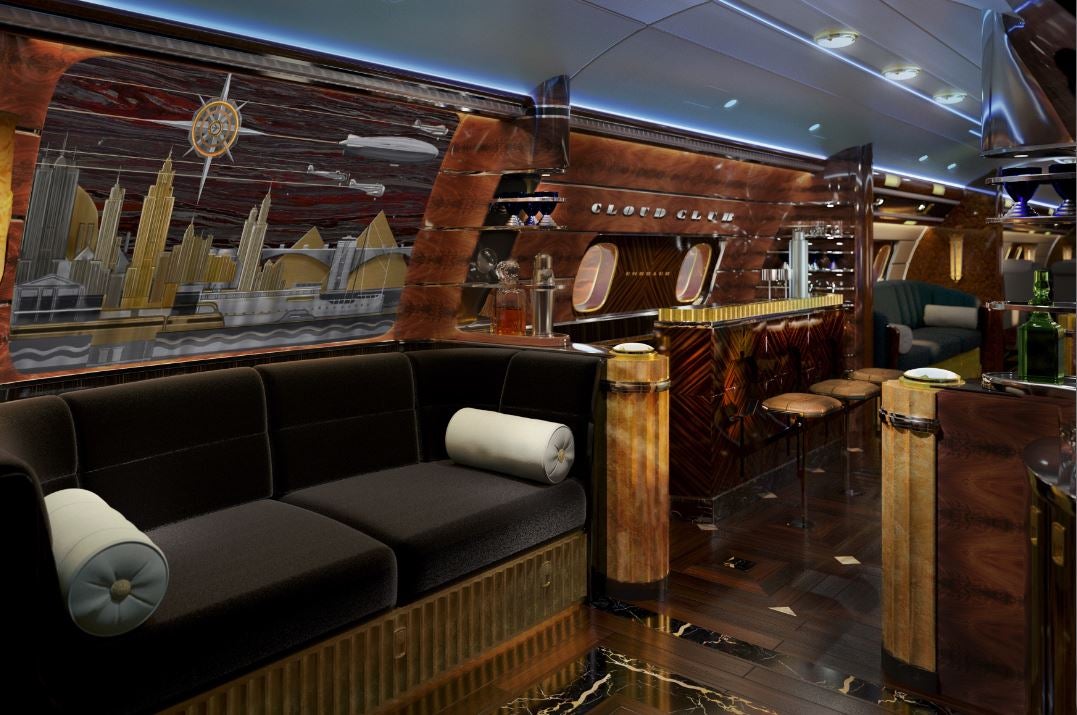 By Samantha Coles
This story originally appeared in the May/June 2017 issue of Elite Traveler.
In the early days of consumer air travel, the flight itself was considered to be an enjoyable part of a vacation, rather than simply a means of transportation. Embraer Executive Jets' latest offerings, the Manhattan Airship and the Hollywood Airship, bring back the glamour and thrill of the flight that elegantly-dressed passengers experienced in aviation's golden age.
Inspired by classic black and white films, the Hollywood Airship provides a silver-screen experience with decor that nods to Tinseltown—marble detailing, backlit crystal structures and sculpted reliefs of Howard Hughes' flying boat and iconic cars from the 1930s.
The Manhattan Airship features deep, rich wooden details inspired by the SS Normandie, a French ocean liner that captured the signature style of the Art Deco era. Putting you in an empire state of mind, the entrance features a captivating metallic mural reminiscent of the Leif Neandross piece in the lobby of the Empire State Building, whereas the lounge and bar areas were modeled on the Chrysler Building.
Both models have five cabin zones that Embraer describe as "the ultimate adult playground." Unlike on most business jets, guests enter the plane into an opulent lounge instead of boarding at the galley, and all crew resources have been moved out of sight. The first cabin zone, the Cloud Bar, features an exclusive portrait-view window,while the salon is reserved for those wanting to relax. And only the most exclusive guests are invited back to the Crystal Room, which is the perfect setting for an intimate dining experience.
From $80m, contact Gabriel Bastos, sales director, gabriel.bastos@embraer.com, +1 321 298 2025, embraer.com