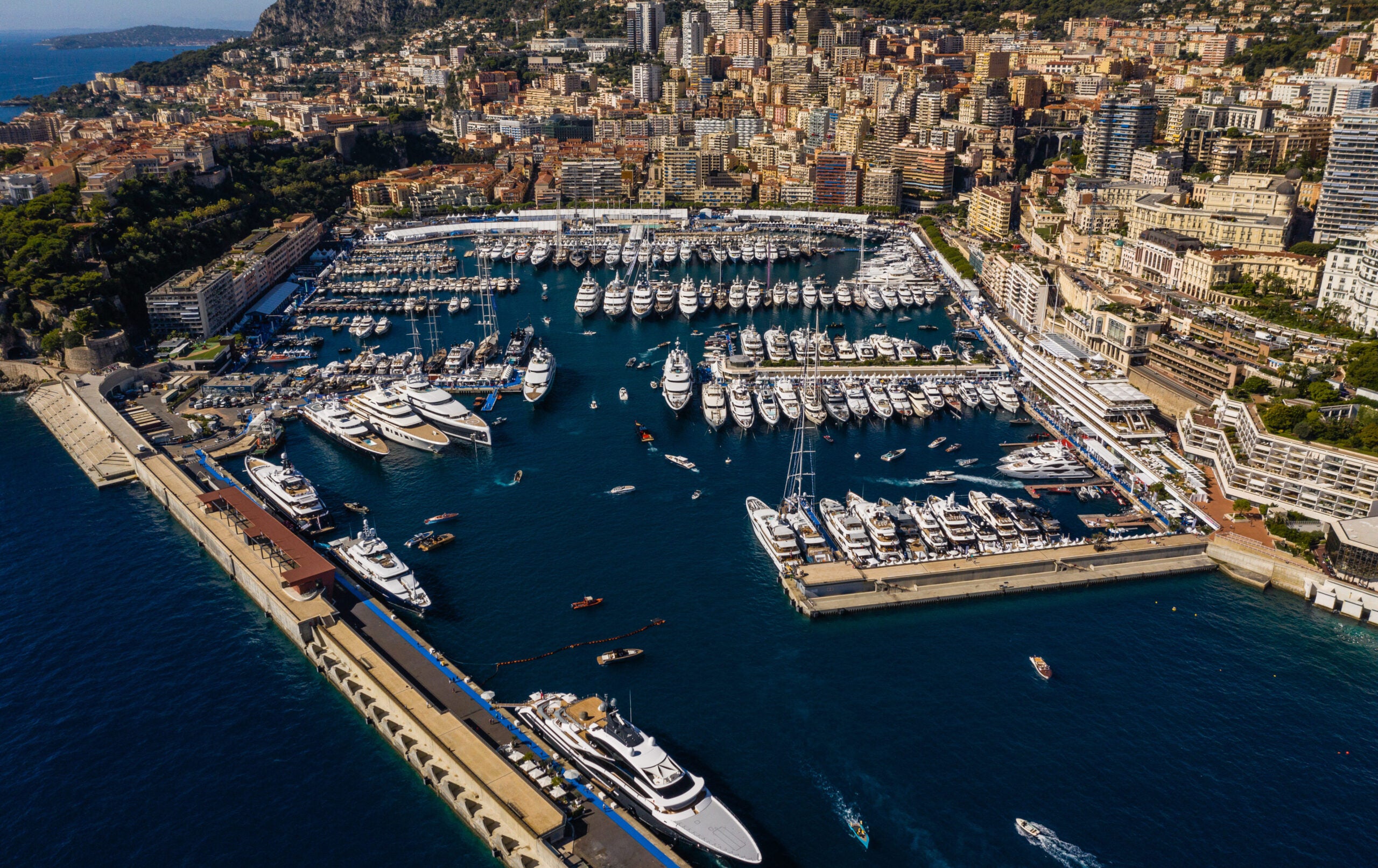 Just as the Monaco Grand Prix is considered the jewel in Formula One's crown, the Monaco Yacht Show is the place every shipyard wants to be seen at. Each year, the yachting industry's leading figures sail to the principality to show off their latest builds and upcoming projects.
From September 25-28, over 125 vessels will be displayed in the emblematic Hercule Port from small tenders to gargantuan superyachts. Over 60 percent of those are new and many are looking for buyers. Indeed, this is not just an opportunity to marvel at the latest innovations but a chance to discuss serious business as well.
Whether you are a prospective buyer or just a curious enthusiast, Elite Traveler has put together a brief guide of the best yachts on display at this year's Monaco Yacht Show.
TIS
Shipyard: Lürssen
Built: 2019
Length: 365.8ft
For sale: No
This custom-built yacht from Lürssen is the biggest at this year's Monaco Yacht Show. She has been cruising the Mediterranean since her delivery in June 2019 and is looking to make a big impression. Winch Design is behind her striking interior design, which has taken inspiration from the Renaissance. Winding staircases and regal staterooms make this yacht seem like a royal palace from a bygone era. The yacht sleeps 18 people in nine rooms including a master suite. Currently available to charter, the yacht is priced at $2.2m per week plus expenses.
BOLD
Shipyard: SilverYachts
Built: 2019
Length: 278.9ft
For sale: No
One of the most anticipated yachts of 2019, BOLD is the biggest yacht from Australian shipyard SilverYachts to date. The new generation of exterior design is the work of Espen Øino, who also lead the team responsible for her best-in-class fuel efficiency and technical supremacy. The hull was extensively tested to make sure it was the most efficient ever created by SilverYachts. The highly-optimized hull form results in remarkably low fuel consumption, fast repositioning and access to shallow cruising grounds unparalleled in yachts of her size. The yacht offers opulent accommodation for 16 people, a dedicated entertainment deck and a sun deck retreat.
Here Comes the Sun
Shipyard: AMELS
Built: 2018
Length: 272.3ft
For sale: No
Here Comes the Sun is the flagship model from AMELS and the largest the shipyard has built to date. Tim Heywood Design is behind the timeless and elegant exterior and Winch Design has continued with a similar classic theme throughout the interior. The yacht's standout features are the huge private Owner's deck (984-square-feet) and the sizeable beach club. An elevator allows seamless living across six decks while a self-playing grand piano creates a sophisticated ambiance at the touch of a button.
Joy Rider
Shipyard: Damen
Built: 2019
Length: 151ft
For sale: Yes ($5m-$20m)
Developed for the growing breed of adventurous yacht owners, the Joy Rider is for those wishing to take some serious toys out to sea. This new type of design combines the best of a support ship and a superyacht. Damen offers the yacht with 'a fun and flexible configuration' with high-end toys such as submarines, tenders and a high-performance 6.7-tonne deck crane. There is also a touch-and-go helipad for those wishing to arrive and depart in style. She accommodates up to six guests, who will find ample space in the large main deck lounge.
Aurora Borealis
Shipyard: AMELS
Built: 2019
Length: 221.9ft
For sale: Yes ($90m)
Delivered in July 2019, Aurora Borealis comes to the Monaco Yacht Show fresh out of the world-renowned AMELS shipyard. This is the first vessel from the AMELS Limited Editions 220 yachts and is an excellent example of the quality AMELS can provide in both comfort and performance. The exterior is a signature design from Brit Tim Heywood and the stunning interior is the work of Winch Designs. The yacht accommodates up to 14 guests in seven elegant staterooms including a Master Suite on the main deck. With almost 2,000-square-feet of outdoor deck space, the Aurora Borealis has been specifically designed for al fresco sailing.
OKTO
Shipyard: ISA
Built: 2014
Length: 217.9ft
For sale: Yes ($20-50m)
Certain to make a splash at this year's Monaco Yacht Show, Okto heads to the south of France in search of a new owner. Built in 2014, this was the first motor yacht from ISA and raised the bar in superyacht design and engineering. The interior – designed by the later Alberto Pinto – is as striking as her exterior. Five-meter-wide glass doors allow natural light to flood from the main deck into a luxurious monochrome salon. OKTO sleeps up to 10 guests in five staterooms, including a master suite with skylights and a private balcony.
Amadea
Shipyard: Lürssen
Built: 2017
Length: 348.10ft
For sale: Yes (>$100m)
Amadea is certain to attract a lot of attention at this year's show if only because she is the only 100m+ yacht for sale. Built by Lürssen in 2017, Amadea boasts six beautifully crafted guest decks designed by Espen Øino. She can easily accommodate 22 guests cruising and 16 sleeping and can carry up to 36 crew to ensure a pampered onboard experience. Her defining feature is a stunning 30-foot-long infinity pool, which stands out as one of the biggest and most striking in the superyacht world.
DreAMBoat
Shipyard: Oceanco
Built: 2019
Length: 295.3ft
For sale: No
Owned by Home Depot billionaire and Atlanta Falcon's owner Arthur Blank, DreAMboat is the result of an all-star collaboration between Oceanco and designers Espen Øino International and Terence Disdale Design. Currently not available for charter, this will be a rare opportunity to see inside a truly private vessel. Her main features include a swimming pool on the main deck and a spacious sundeck. She sleeps 14 guests in seven rooms and 33 crew.
Excellence
Shipyard: Abeking & Rasmussen
Built: 2019
Length: 262.3ft
For sale: No
This striking superyacht is sure to turn many heads when it arrives in Monaco. Designed by Winch Design, Excellence is the first of a new generation of superyachts. The curved floor-to-ceiling mirrored glass is designed to reflect her surroundings. Her striking and angular plumb bow gives her the unmistakable look of a futuristic spaceship. Inside, there is a large swimming pool on the main deck aft and a jacuzzi on the private owner's deck. There is also a large water-level tender garage where the yacht's limousine tenders are stored.