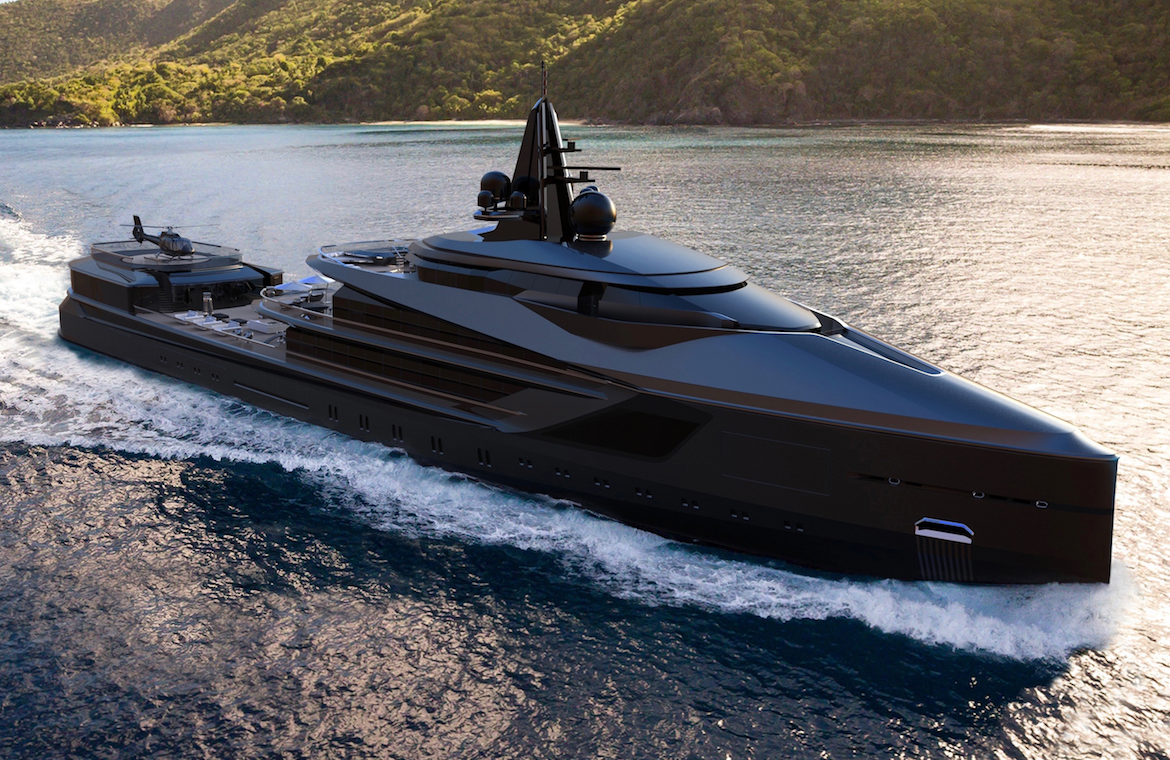 The Dubai International Boat Show got off to a striking start on Tuesday as Oceanco unveiled its new project, the Esquel yacht.
The 345ft (105m) superyacht will be powered by a state-of-the-art compact diesel-electric system and be capable of traveling to the most remote places on the planet, including Antarctica, the North Pole and everywhere in between.
With a cruising range of 7,000 miles and a top speed of 16.5 knots, Esquel will become one of the most advanced expedition vessels in the world. Indeed, Esquel has been designed to carry a land vehicle, motorbikes, two submarines and a helicopter.
[Yersin: The Eco Superyacht for Sustainable Explorers]
While space has also been made for world-class laboratories, there will be no sacrifice in comforts. She will retain all of the opulent features of the most luxurious yachts currently in service and be just at home cruising the Mediterranean as she will be breaking ice in Patagonia.
The master suite will have an expansive panoramic view of the sea, a lounge area and a fireplace. There will be a fully-equipped spa and wellness area with gym, yoga room, and steam, sauna, plunge pool and hot tub.
Creating a living space for families, Esquel will also provide all the learning materials a child needs — a library filled with real books and state-of-the art technology to provide online connectivity to allow education while at sea.
To create Esquel, Oceanco collaborated with designer Timur Bozca, who says his inspiration behind the design was quite literally out of this world.
Bozca said: "My inspiration for Esquel was a space rocket! While Esquel will not be headed to outer space, she will be capable of journeying to remote corners of planet Earth.
"The exterior is one single cohesive form designed to embody simplicity and strength. The curves and shapes flow together in unison. While her lines are stately and chic, she is clearly a no nonsense high-tech go-anywhere vessel that would be equally comfortable in the Med or in the Arctic Circle.
"The exterior design works seamlessly with the interior design. We wanted there to be a maximum amount of exterior views from the interior so we have incorporated large windows and skylights."
Renowned interior designer Gina Brennan is responsible for the stunning decor in Esquel's living spaces while Oceanco also collaborated with Lateral Naval Architects and yacht expedition travel company Pelorus in the creation of this exciting project.
[See also: Hydrogen-Powered Yachts 2021: What to Know]