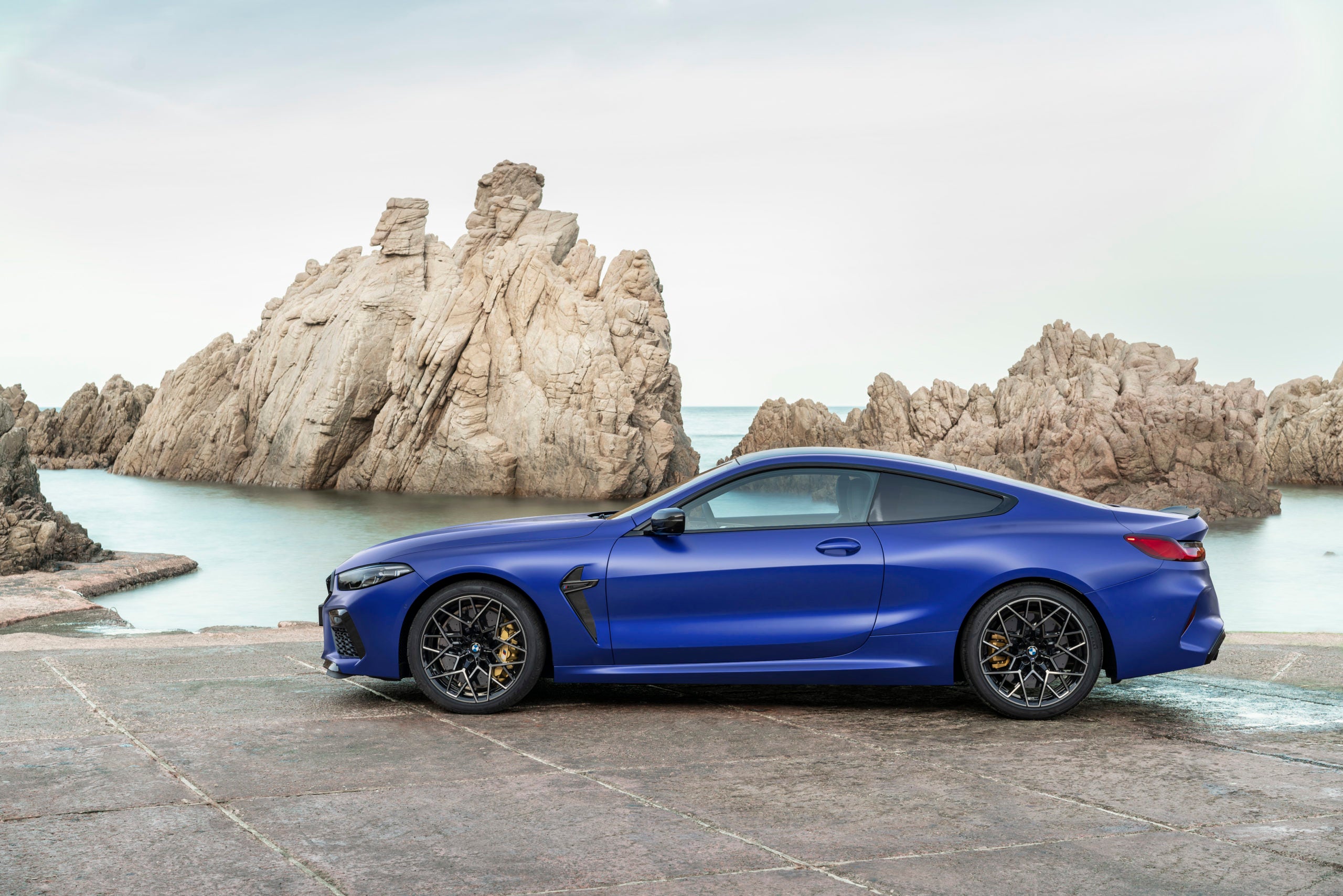 Pedal power meets horsepower under the same umbrella design language, which is keen on carbon fiber components and lightweight, albeit functional, performance.
Smooth surface track days and pavement dreams become a reality thanks to the company-coined 'signature BMW experience.' It almost reads like propaganda, were it not the driving force behind BMW's M-line.
As the most powerful engine in BMW's lineup, the M8 Competition Coupe delivers 617 hp from a 4.4-liter V8 engine. It's exhilarating 0 to 60 mph occurs in just 3.0 seconds.
The coupe growls as it goes, happily consuming asphalt and, upon stopping, often begs for more. From the pinched, dual-lined hood up over the double-bubble contour of its carbon-fiber-reinforced plastic roof to the gentle application of cutout rear wing, the character-defining features err on the side of edgy, even refreshing.
Gone is the fear of sharp angles and deep, robust curves. Nearly two decades in the making, this vehicle signals a significant expansion of the rarefied second-generation 8 series.
Look no further than the two-toned wraparound quad exhaust, should a further example of statement-making impact be in question. There's no entreaty for electrification here.
Implementing the same aerodynamic desire for speed, the M Bike clearly draws its inspiration from the M lineup. The matte black paintwork and M Motorsport color stripes create an easy allusion.
But it's the 11-gear Shimano SLX/XT groupset with carbon fiber fork, spacers and seat posts that mimic the lightweight design and trackside style of the Coupe. Should a customer place the bike in the foreground and the car in the background, similar swoops and shapes abound. The sporty yet composed likeness is undeniable.
BMW M8 Competition Coupe from $146,000, M Bike from $1,680, bmwusa.com