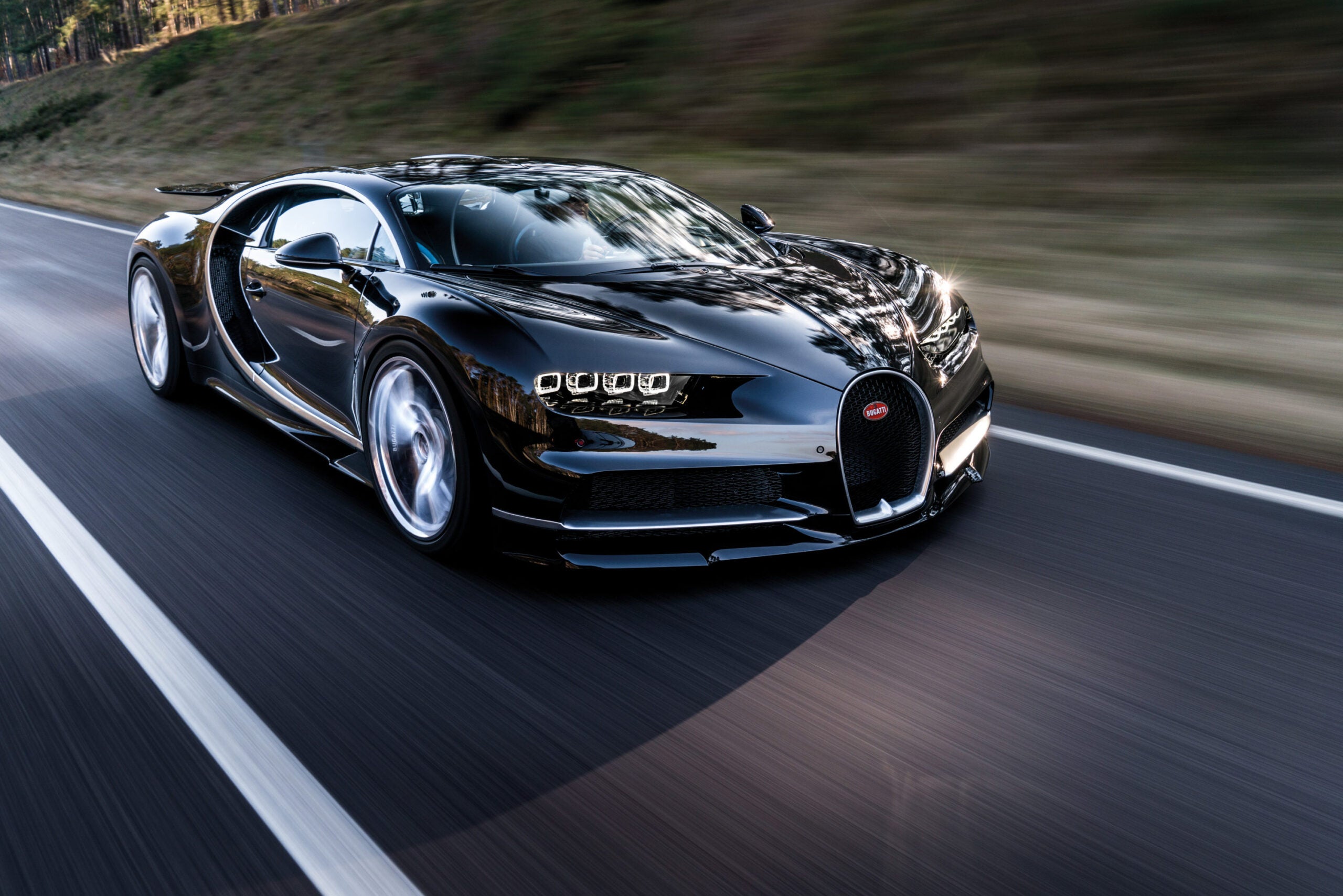 Sliding into the not quite camel — but darker than sand — supple leather seat feels like being handed the reins to a realized spaceship.
There are no touchscreens in the Chiron but rather mindfully placed, if not inordinately large, buttons. Bugatti engineers claim they're an integral part of the timeless beauty that runs throughout the brand's portfolio. In reality, these switches are a pragmatic return to an analog system often bypassed in the luxury segment.
Garnering 1,500 hp thanks to a 16-cylinder, eight-liter engine newly developed by Bugatti, the Chiron utilizes four new, larger turbochargers created to maximize performance at any speed.
A common byproduct of turbochargers is a momentary lag in speed or control; Bugatti's two-stage turbocharging aims to eradicate that nuisance. They're also, not coincidentally, loud as hell, should the car's very existence not be enough of a statement.
The newly introduced Sky View consists of two fixed-glass panels incorporated into the roof above both the driver and passenger. Each panel is four layers. Every one addresses a different issue: undesirable wind noise; infrared radiation removal; tinting for privacy; and tinting for the filtering of UVA and UVB rays.
Sky View also adds about an inch of headroom and, in what Bugatti engineers call a side effect, the panels' laminated design improves the rigidity of the roof panels. Behind the two-tone wheel, the vehicle is just as particular as its architects.
While driving it certainly presents a sense of occasion, one would be hard-pressed to find anyone that calls the Chiron a daily driver, or even a weekend warrior. A surplus of horsepower means this ferociously capable automobile is keen on having perpetual pavement (exclusively so) under its tires.
Eager to incorporate a sliver of continuous history, Bugatti continues to discreetly feature its particular shade, coined 'la vie en bleu.' Found on the launch control or the engine start button, the historically French racing color is meant to inexorably link the driver, via allusion, to the company's 110-year history.
It's also one of the few color-based features that comes standard in each Chiron. The Molsheim, France-based brand prides itself on creating custom-configured vehicles, meaning no two are ever the same.
From $3.06m, bugatti.com