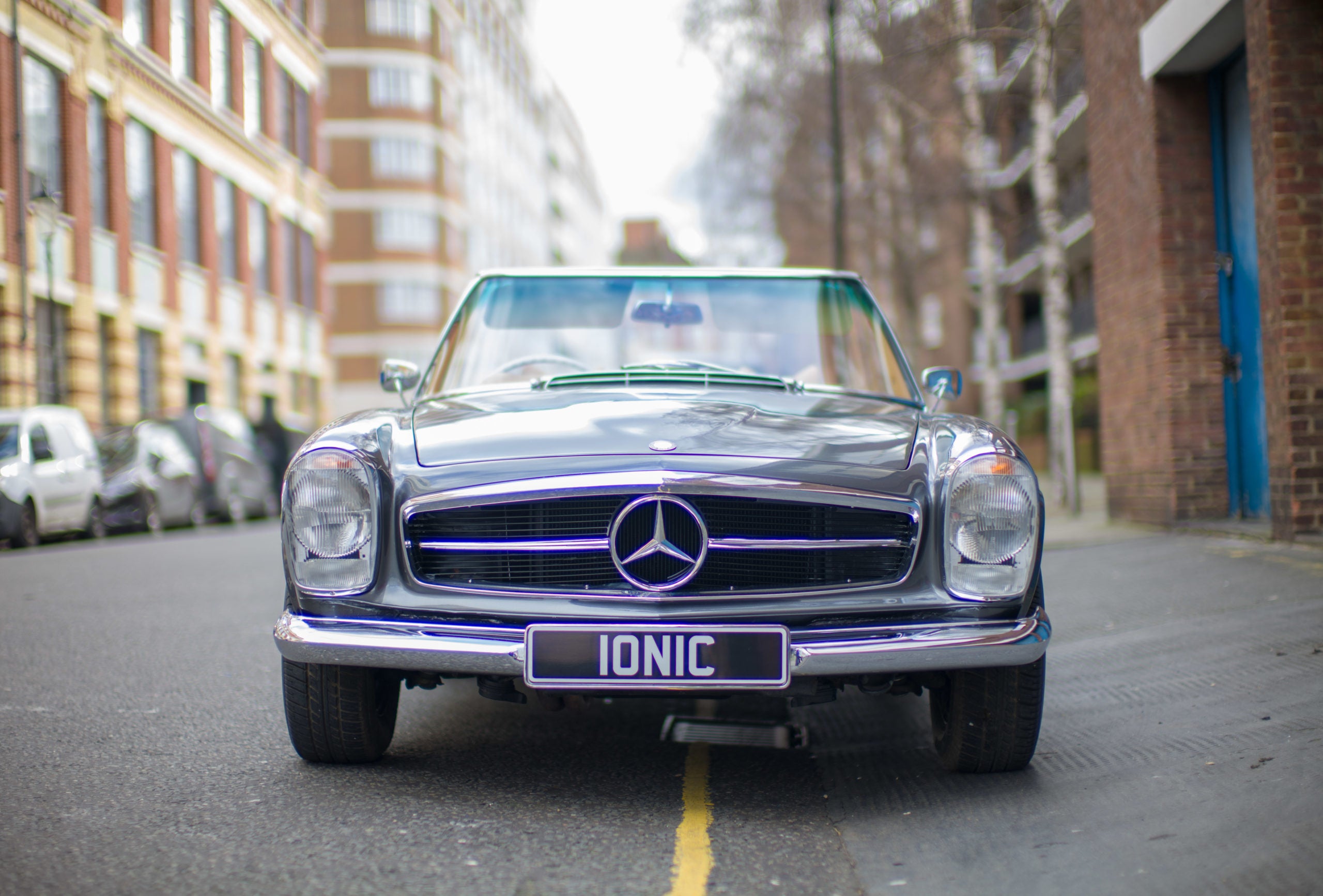 The Mercedes-Benz SL 'Pagoda' is quite rightly known as one of the most beautiful cars ever made. But with the few remaining models approaching 60 years old, they are simply unfit for the modern world. New EV company ionic cars is aiming to keep them on the road for many years to come by retrofitting them with state-of-the-art electric technology.
So much about the ongoing Covid-19 pandemic is tragic, but one of the very few silver linings has been the dramatic reduction in pollution emitted from cars. The skies over major cities appear bluer and the air tastes cleaner. It has given us a small preview of what life with a fully electric transport system might be like.
Classic cars, while beautiful, by their very nature have old and uneconomical engines. Many of them emit their own weight in Co2 every 1,500 miles. ionic cars founder Justin Lunny believes that as green legislation progresses, many classic cars will eventually be banned from public roads. His aim is to make sure the world's most beautiful cars can live on for the next generation of enthusiasts to enjoy.
The Pagoda itself was notorious for its low mileage, even in its heyday. They are also very unreliable compared to their modern counterparts. Many owners will admit they took on far more work than they realized when purchasing their dream car. Indeed, just starting an original Mercedes-Benz 'Pagoda' is a fraught process.
ionic cars offers is the best of both worlds: a treasured classic car and state-of-the-art engineering. The makeover is a painstaking process. It takes six months for a full team of highly-skilled engineers to swap out the old-tech and replace them with the zero-emission motor while keeping the original body intact.
Where new materials are required, ionic cars sources only the highest-quality sustainable alternatives. Customers are given a wealth of customization options as well, from vegan leather to heated seats. They can even produce a matching luggage set.
Initially, the company aims to produce three cars per month. As well as the Mercedes-Benz 'Pagoda', customers can also order a classic Porsche 911 and a Jaguar E-Type. All come with a range of around 160 miles. It is also working on increasing its offering to other well-known classic models.
From $300,000, ioniccars.com