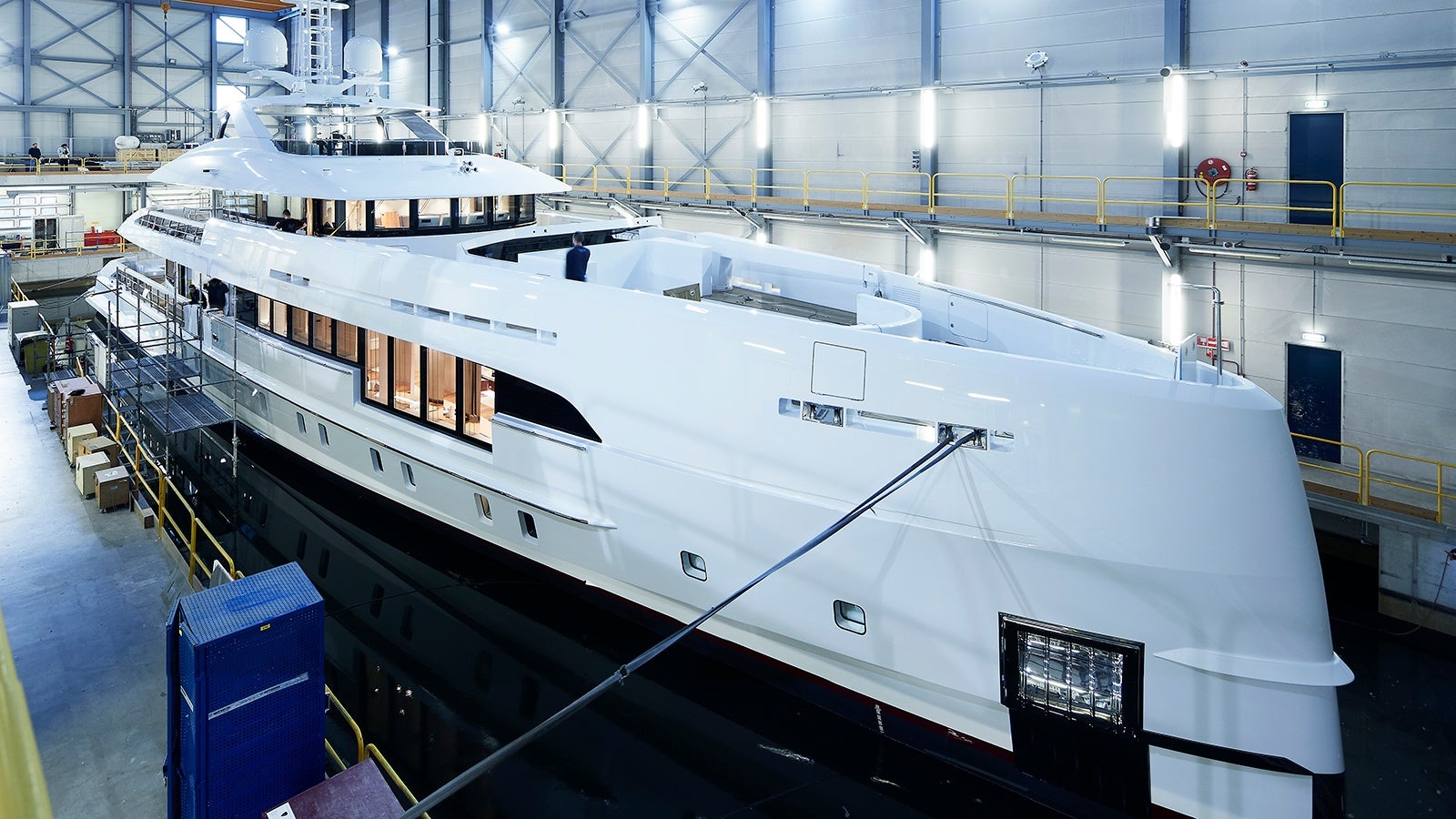 Dutch shipyard Heesen continues the yacht industry's rapid movement towards eco-friendly builds with the launch of the ultra-silent hybrid Electra superyacht.
The 164ft eco-friendly superyacht, due to be delivered in April 2020, uses a hybrid system to run cleaner and quieter than her peers. The result is another step forward in fuel efficiency, saving the owner money on fuel and reducing its carbon footprint.
Electra is the second in the award-winning 5000 FHDF aluminum hybrid class, following the delivery of Home (read our recent story here) in 2017. At the time, Home was hailed as a significant leap forward in both propulsion and hull design.
Home and Electra are both the result of Heesen's ever-increasing desire to minimize its impact on the environment. The hybrid solution uses an ultra-efficient Fast Displacement Hull Form, which reduces fuel consumption by up to 20 percent in eco-friendly silent-mode.
[See more: Exploring Scotland's Stunning Coastline Aboard Fair Lady]
Electra offers both diesel mechanical and diesel electrical propulsion. Either source can be used independently or simultaneously, providing more flexible power management. The system eliminates the need for a battery, reducing the weight of the yacht drastically.
Her chic, sophisticated and calm interior is the work of renowned Venetian designer Cristiano Gatto. The bespoke furnishes have been handcrafted with soft edges to create unbroken flowing lines to create harmony with the sea views.
Much focus is given to her sky lounge, which has been designed to create the illusion of being on a veranda overlooking the ocean. The glass sliding doors open up onto a spacious terrace, creating a borderless indoor-outdoor space.
Electra is due to undergo intensive sea trials in the North Sea before being delivered in April.
Electra: Key Facts
Name: Electra
Length: 164m
Gross tonnage: 499
Shipyard: Heesen
Guests: 12 guests, 9 crew
Medium: Aluminium
Features: FDHF, Silent Mode
Exterior Design: Frank Laupman, Omega Architects
Hull Type: Fast Displacement Hull Form, Van Oossanen Naval Architects
Interior Design: Cristiano Gatto
Top Speed: 16.3 knots
[See more: Inside The World's First Fast Hybrid Yacht, Home]