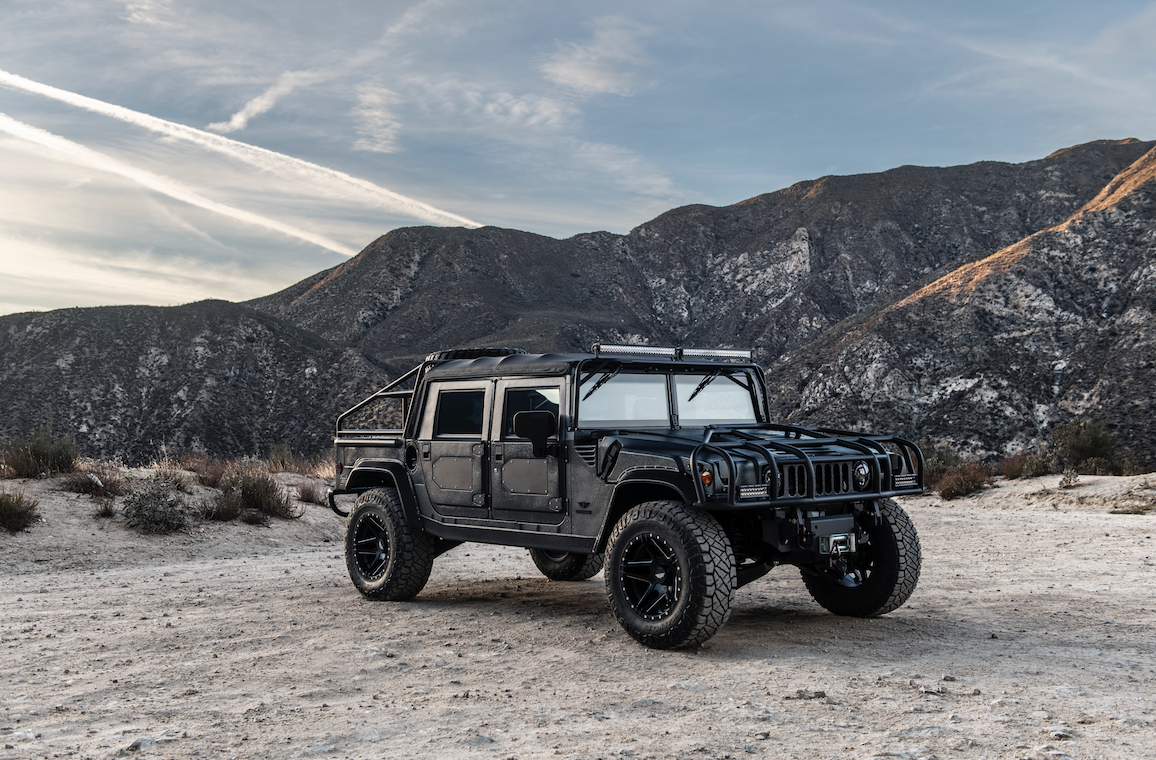 Cross 30 inches of water or ascend a 60-degree slope, but make it luxurious.
That's the objective of Mil-Spec Automotive, the brainchild of CEO Adam Mitchell, president Chris Van Scyoc and CIO Ian Broekman, three midwestern men capable of restoring a quarter-million-dollar, military-grade Humvee, but each of whom fail to meet the age required to hire a rental car.
Each Mil-Spec Hummer H1 began as a 1995-2001 Hummer H1. As each enters the Wichita, Kansas factory, it's stripped down to the frame, sandblasted and powder coated.
The body is stiffened via 10-gauge aluminum, while the engine is replaced with a 6.6-liter Duramax turbo-diesel V8. The fine-toothed combing includes upgraded insulation, cooling systems and suspension.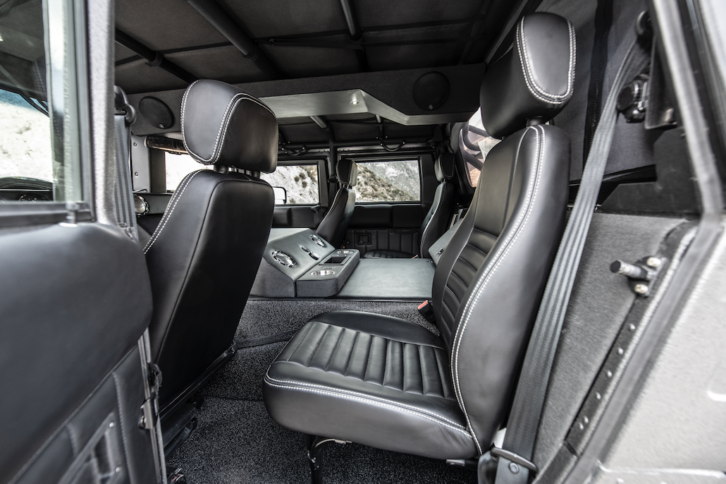 Encouraged, if not exacting, client customization then begins. From exterior running boards or a hood scoop to interior bucket seats, perfectly circular panels with a font, spacing and short hands inspired by wristwatches and marine-grade hand-stitched leather, consider Mil-Spec's offerings indulgent with a side of apocalyptic preparation.
The Motor City-based company built five individually numbered production trucks and is currently working on another four for 2019. 'Detail-oriented' falls inadequately short in describing the passion and precision this trio of men exude.
It's worth noting, though, that a military-specification vehicle, even with Nappa leather and a Bluetooth-enabled sound system, remains a rough-riding workhorse. It's not exactly a pragmatic daily driver, and gas mileage is negligible and the exhaust rumble clearly remains a passenger.
Price from $225,000
For more information, visit milspecauto.com