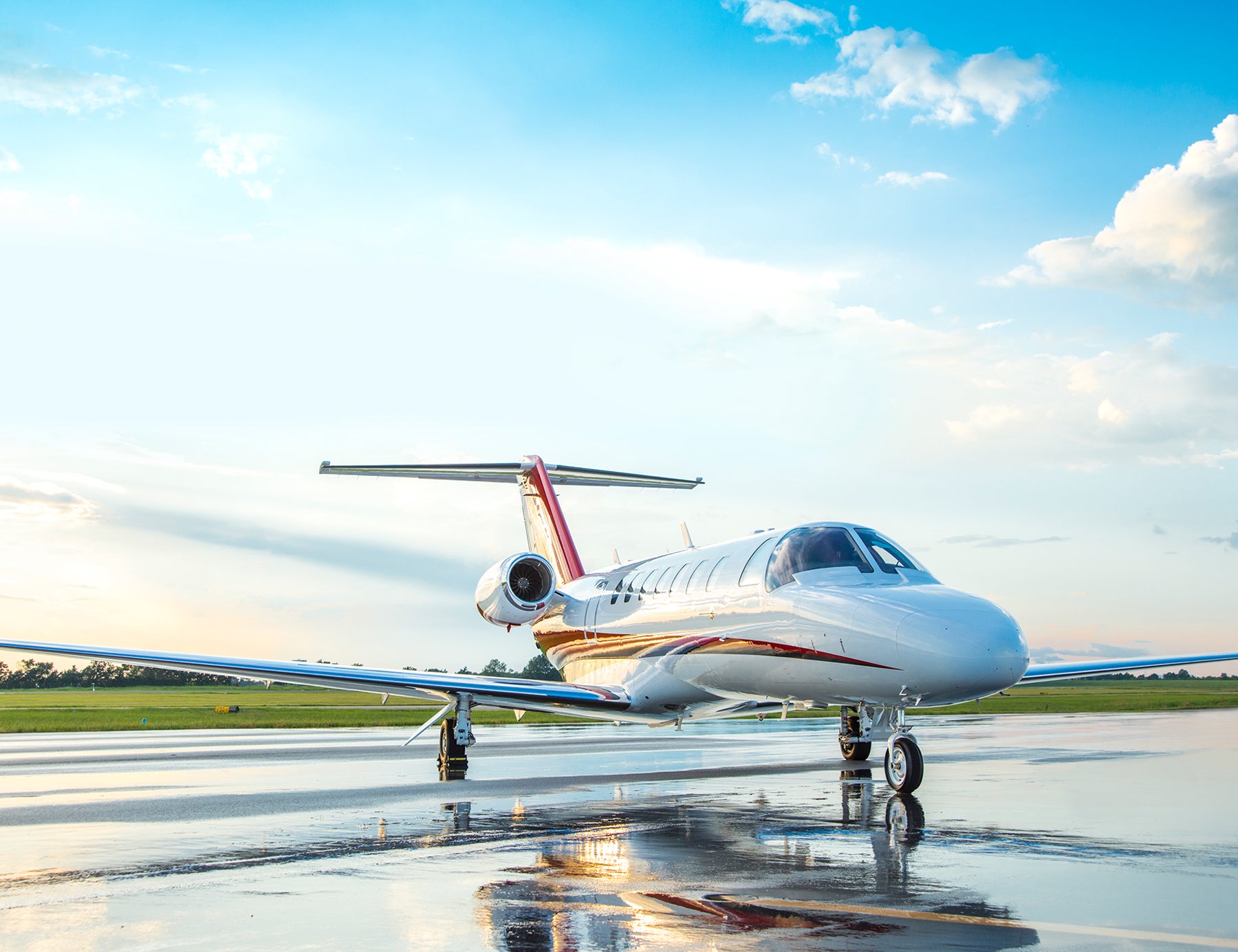 NICHOLAS AIR stands committed to providing members with exceptional service, reliability, flexibility, and convenience. As a member, you will quickly discover their staff is your staff. NICHOLAS AIR maintains a fleet with an average age under five years and serves members across the United States, Canada, Mexico and Caribbean. Their innovative approach to private aviation presents four flexible options for membership –Jet Card, Jet Lease, Jet Share, and Aircraft Management.
Since its inception 20 years ago, they have flown accident-free with over 125,000 safe and successful flights. They own and operate all aircraft in their fleet to ensure safe, reliable travel and as part of their commitment to safety, they are ARGUS, Wyvern and ISBAO registered.
Your jet is ready with as little as 10 hours notice allowing you to fly on your schedule in the aircraft of your choice. They understand that your time is valuable so they go above and beyond to ensure a hassle free private air travel experience and the most efficient use of flight hours. They have access to over 9,000 airports across the U.S. alone, providing the flexibility to land that much closer to your final destination.
NICHOLAS AIR aircraft are selected for versatility and efficiency. Choose from their fleet of Pilatus PC-12s, Phenom 100, Citation CJ3, Phenom 300 and Citation Latitude jets. Their stringent policy of retaining a new fleet provides their members with the conveniences of flying in aircraft that offer all the latest safety and technological advancements.
The experience of NICHOLAS AIR's extensively trained aviation experts, along with their flexibility and highly personalized services, are what set them apart in the private air travel industry. Dedicated personal travel representatives will tend to all necessary details, including ground transportation, catering, accommodations, and any additional special requests. Hearing a familiar voice, seeing a familiar face and having instant access to your private jet allows you to truly experience the feeling of owning your own aircraft at a fraction of the cost.
Welcome aboard the next level of jet-setting. To inquire about becoming a NICHOLAS AIR Member, contact one of their Private Aviation Experts at 866-935-7771 or visit nicholasair.com