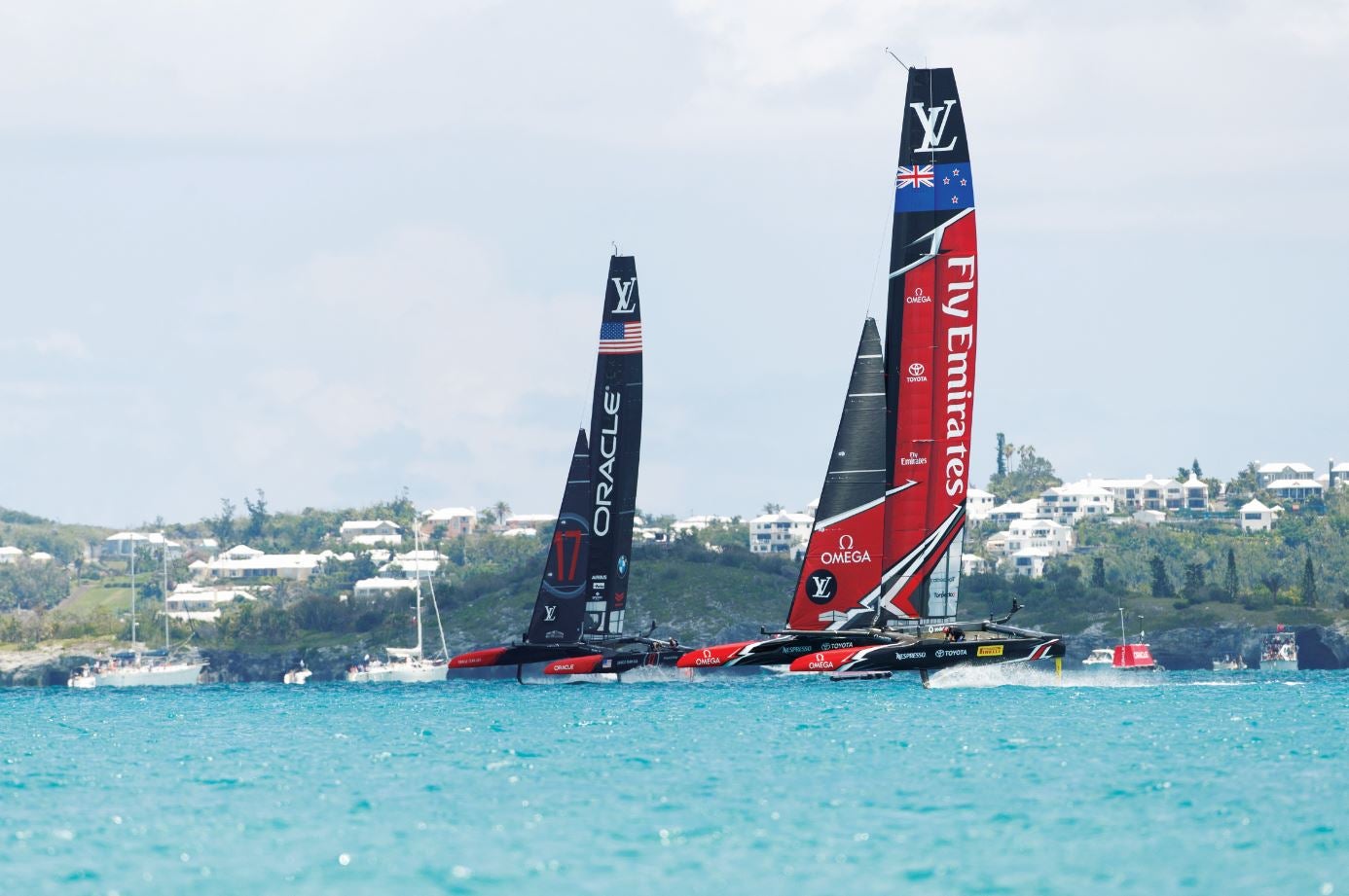 By Thea Halstead
This story originally appeared in the September/October 2017 issue of Elite Traveler.
The 35th America's Cup Match presented by Louis Vuitton is over, and so is the Cup as we've come to know it in the Larry Ellison era. Emirates Team New Zealand dominated Oracle Team USA, allowing the Kiwis to avenge their astonishing loss in 2013 and to fulfill their promise to bring the Cup home.
After two years of criss-crossing the globe in thrilling races, the Cup ended with a bit of a whimper. Emirates Team New Zealand simply outclassed Oracle Team USA, and the nail-biting comeback that everyone in Bermuda was expecting never materialized. Now, we turn to the future. Shortly after the lopsided victory, Agostino Randazzo, president of Circolo della Vela Sicilia (the Italian yacht club that represents Luna Rossa), stepped off a New Zealand support boat to deliver his challenge for the 36th America's Cup, becoming the Challenger of Record.
The Italians thus gain the right to determine the rules and format of the next Cup alongside New Zealand. At time of press, the rumors were flying fast. Where and when would the Cup take place? Would the so-called passport rule change to require more sailors with the nationality of the boat? Will they race foiling catamarans or return to monohulls? If they keep the foiling catamarans, will more teams change to cycling instead of manual grinding? If they already know, they are keeping it quiet for now, and fans wait on tenterhooks to hear if they will have to wait another four years for the Cup to return, and what it will look like when it does.