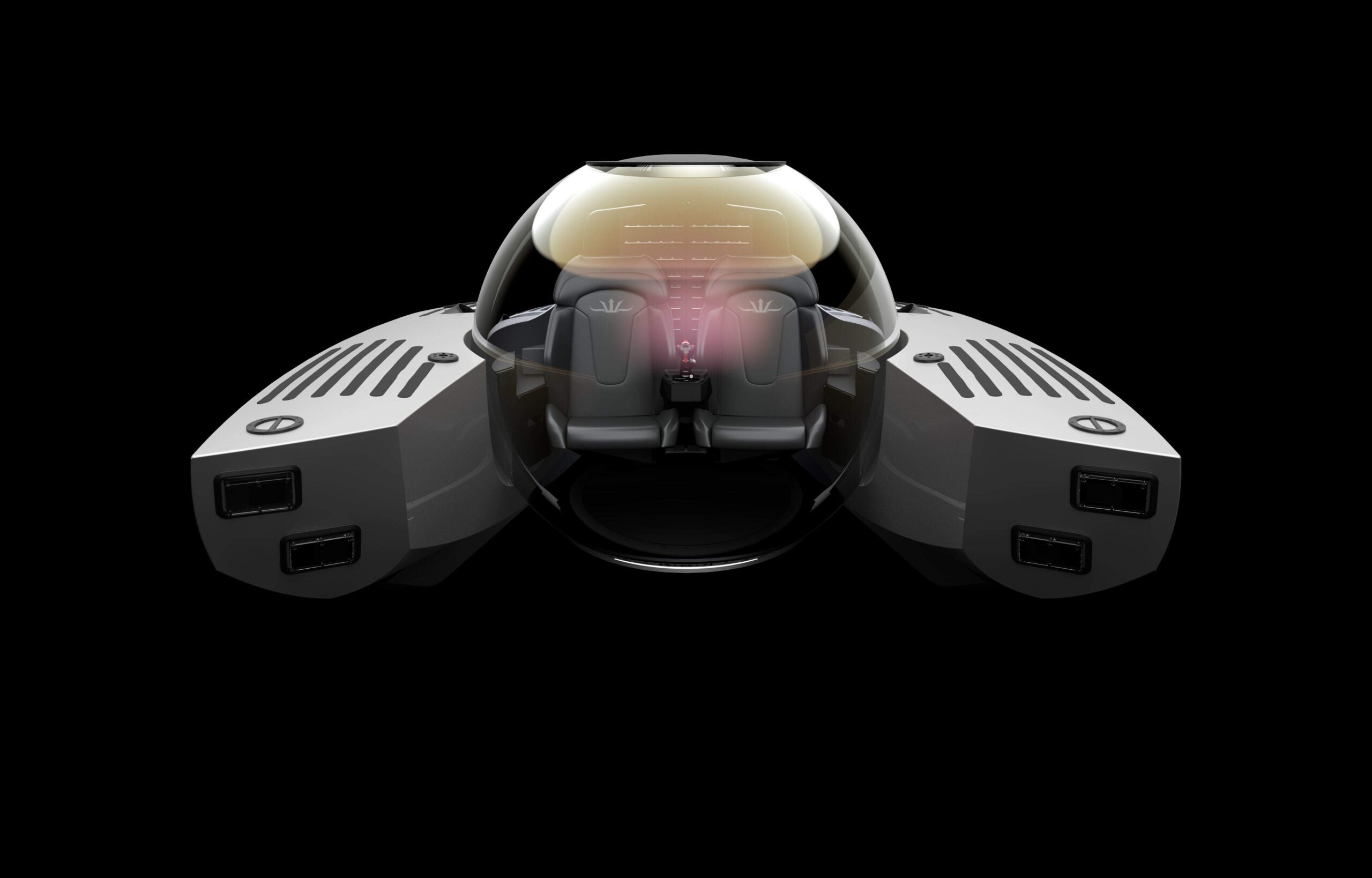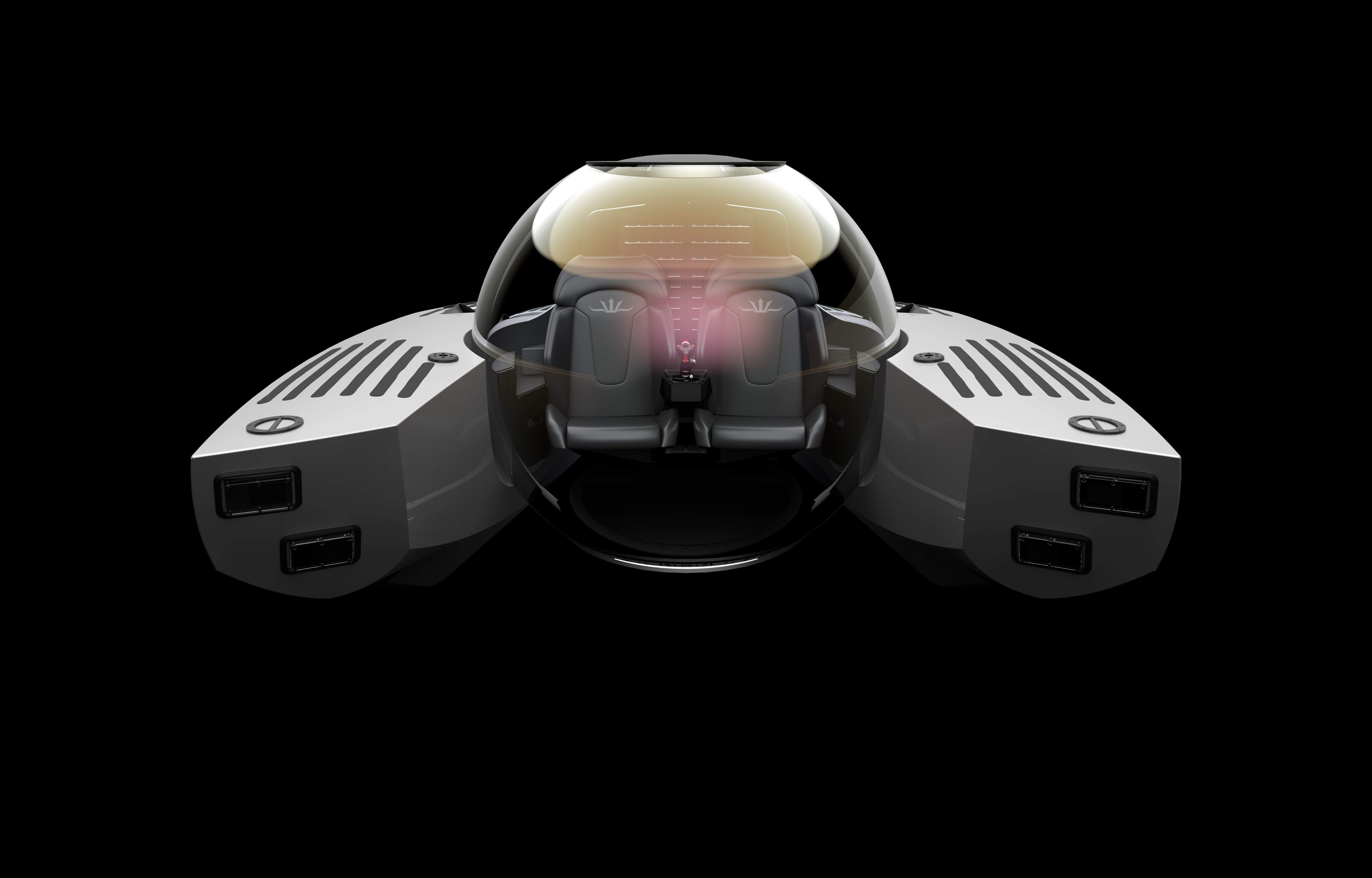 Many more superyacht owners will soon be able to explore the waves below them after Triton Submarines revealed a new submersible compact enough to be carried on the majority of luxury vessels.
The Triton 1000/2 MKII is a two-person vessel capable of reaching depths of 1,000ft. Weighing no more than 6,620lbs and standing just 5.6ft tall, it is aimed at the sub-500GT yachting sector.
Following demand from superyacht owners for a smaller footprint, thus decreasing the impact on deck, the 1000/2 MKII measures just 10.3ft in length and 8.8ft in width. To put it in perspective, the submarine is noticeably smaller than most tenders.
Whizzing through the water at a maximum speed of four knots, the next-gen submarine boasts an impressive 10-hour dive time and hosting them in surprisingly high levels of luxury.
The control deck offers climate-control, an integrated hi-fi audio system, USB connection points and information screens providing all the data one could want on their expedition.
Once down below, guests are treated to a 270-degree panorama, including a downward view, which Triton believe is vital for the guests' enjoyment of reefs, wrecks and structures as well as pilot situational awareness. The model also features Triton's proprietary thermoformed polymerized acryllic sphere technology, the clearest and most optically perfect available.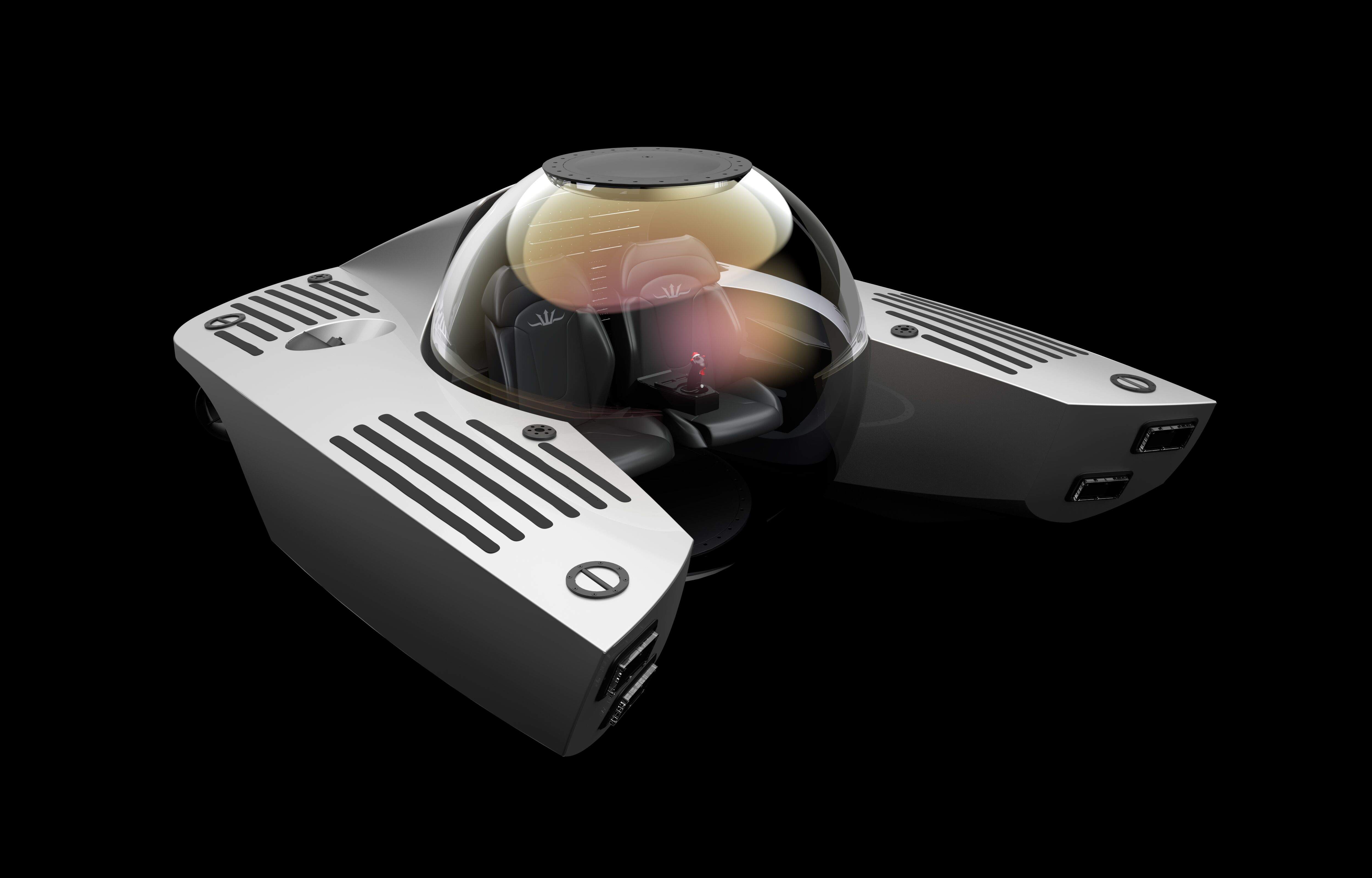 "During the Monaco and Fort Lauderdale shows in fall 2018 we experienced a significant number of enquiries from owners seeking a compact submersible for their primary yacht, without the obligation to upgrade existing or planned crane limits," explains Patrick Lahey, President of Triton Submarines.
"Reviewing the existing model line-up, we quickly identified a solution in our Triton 1000/2 model. In creating the second generation iteration, our Head of Design, John Ramsay, has produced not only a beautifully contemporary exterior aesthetic, but also distilled the experience, expertize and technological developments Triton has generated over the last decade into a small, but truly beautiful piece of engineering."
Owners will be able to add a submersible pilot to their list of skills through Triton's comprehensive Owner Pilot training program. A member of the yacht crew will also be trained to maintain the submarine on deck.
The Triton 1000/2 MKII is priced at $2,690,000. tritonsubs.com