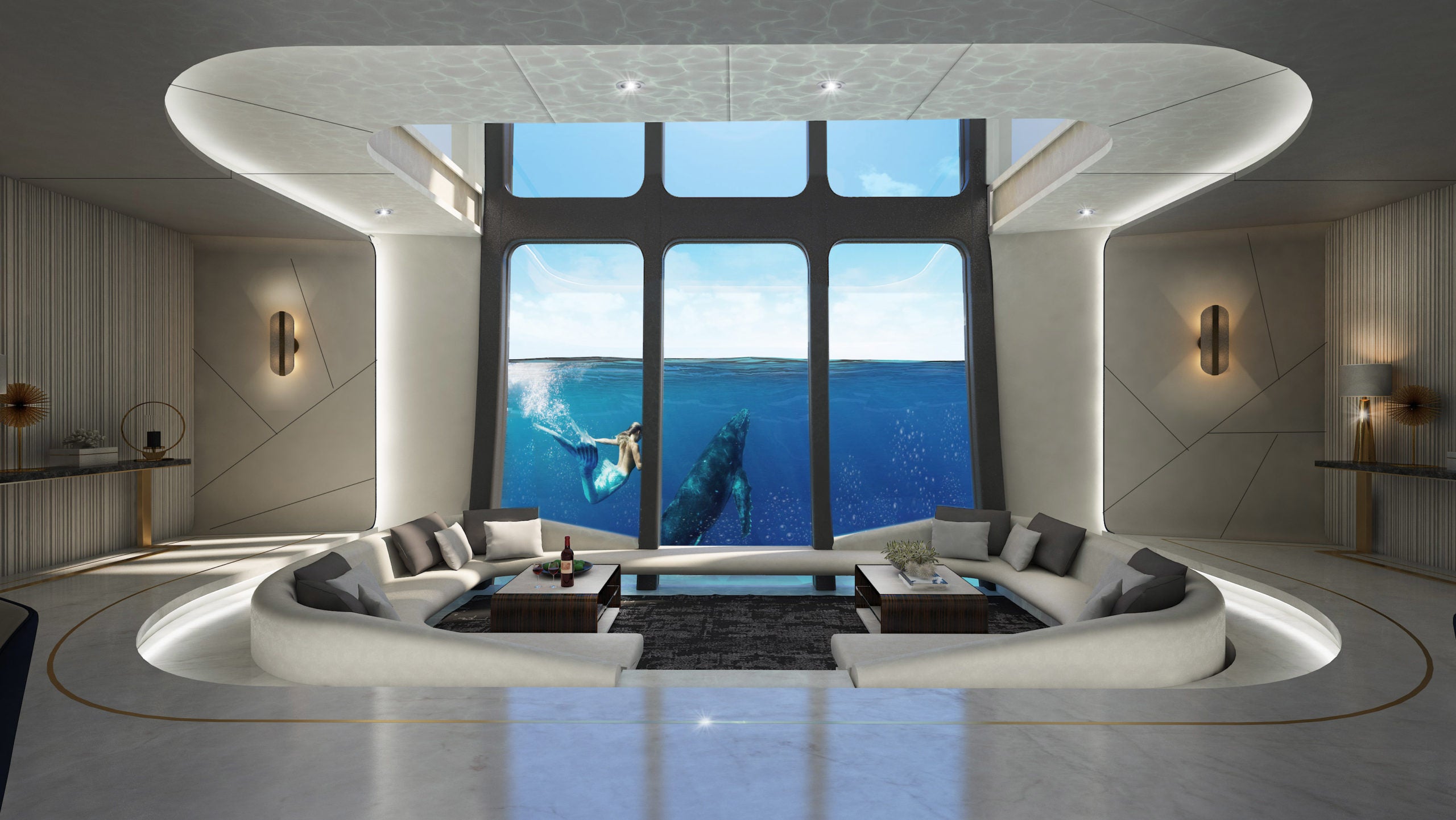 British design studio Sturge Design has offered a tantalizing first look at its latest superyacht concept, a stunning 96-meter (315ft) explorer named The Rimor X.
The project has been developed in collaboration with Pelorus. The yacht and travel expedition specialists are acting as technical advisors to the project, ensuring the Rimor X superyacht offers unfettered access to the most remote regions of the world.
It has been developed in response to a growing demand for "go anywhere" vessels. Modern-day yacht owners have a growing desire to go off the radar and visit destinations few others have but without compromising on luxury.
The Rimor X superyacht highlights the very best of both worlds, offering exceptional performance and state-of-the-art explorer features as well as the very best in onboard amenities.
It will comfortably accommodate 14 guests in seven staterooms, including four double suites on the lower deck, two VIP apartments on the main deck and a dedicated owner's deck. The superyacht also features a large gym, a world-class wellness facility, and a 10m pool and Jacuzzi on an expansive main deck.
One of the most striking features is the Mermaid Lounge, a partly-submerged living area with huge windows that allow guests to observe sea life as it drifts past. Views have been left unobstructed wherever possible meaning guests are never far away from a panoramic view whether inside or out. One of her stand out features includes a full-width observation lounge running across the bow.
Project leader Toby Sturge said: "From the layout, it's obvious that each of these spaces has their own intimacy and function. This allows all family members to enjoy their own time on board while still being together all on one incredible deck stretching from stern to bow."
Designer Ben Julian Toth designed the yacht's striking exterior. He was inspired by the wild environments she has been designed to explore. He said: "The Rimor-X visually unites the beauty and might of its natural environment with an unmistakable call towards fierce environments, new adventures, and bold expeditions for lasting memories."
Pelorus is the leading specialist in sea-based itineraries for yachts traveling to remote regions. Its team is intimately familiar with the technical specifications needed to travel to the ends of the earth in safety and comfort while adhering to strict protocols.
"If our industry is to attract new, younger owners, then we have to improve the owner experience to achieve this, said Jimmy Carroll of Pelorus. "The Rimor-X is the perfect family yacht to escape from our fast pace way of life to bring privacy, space, time and adventure; her innovative layout and design will set the new standard for future generations."