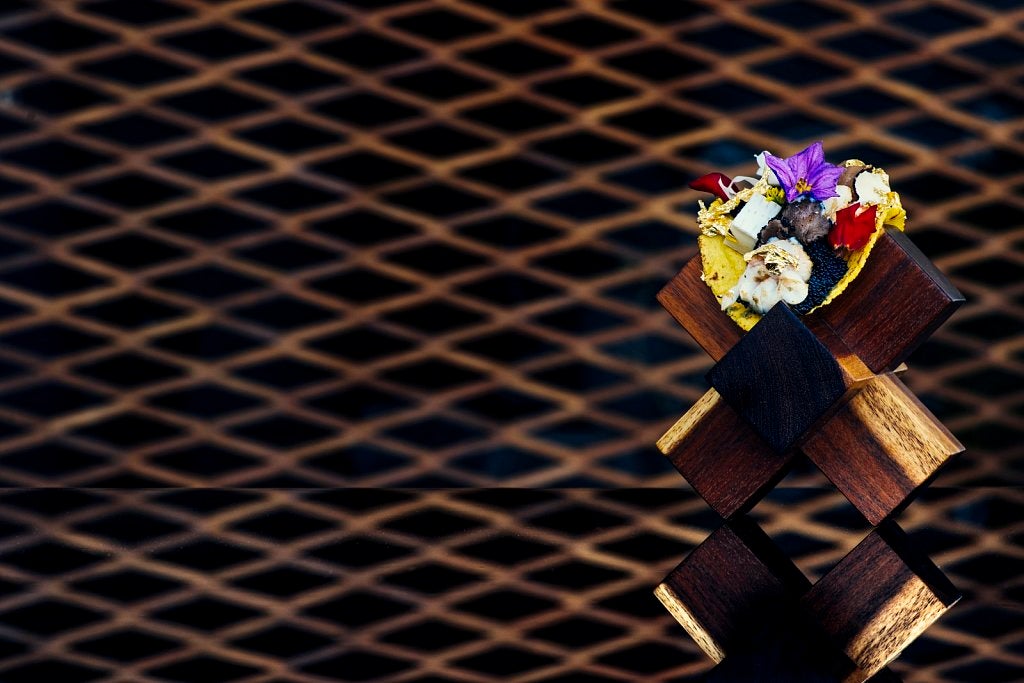 World's most expensive taco made with Kobe beef, Beluga caviar and truffle, served on a gold flake-infused tortilla, complemented by Ley.925 Pasión Azteca Ultra Premium Añejo for additional $150K.
The world's most expensive taco debuts at the new Grand Velas Los Cabos for $25K USD. Available at the resort's Frida restaurant, the culinary masterpiece includes such premium ingredients as langoustine, Kobe beef, Almas Beluga caviar and black truffle brie cheese. An exotic salsa comprised of dried Morita chili peppers, Ley.925 ultra-premium añejo tequila and civet coffee tops the taco which is served on a gold flake-infused corn tortilla. The perfect beverage to complement, a hand-crafted white gold and pure platinum bottle of Ley.925 Pasión Azteca Ultra Premium Añejo accompanies the tacos for an additional $150K. The over-the-top taco and tequila duo for two people was created by the resort's Executive Chef Juan Licerio Alcala who originates from Durango, Mexico. Frida is open for dinner from 6pm to 11pm daily. Reservations are required in advance. Outdoor terrace and indoor, air-conditioned seating is available. For dinner reservations, call +52 1 624 1049 8264. 
Resort rates start at $750 per person per night in double occupancy. Grand Velas' all-inclusive rate includes luxury suite accommodations, a la carte gourmet meals at a variety of specialty restaurants, premium branded beverages, 24-hour in-suite service, fitness center, nightly entertainment, tax and gratuities, and more. For reservations or additional information, please call 1 888 407 4869 or visit loscabos.grandvelas.com.