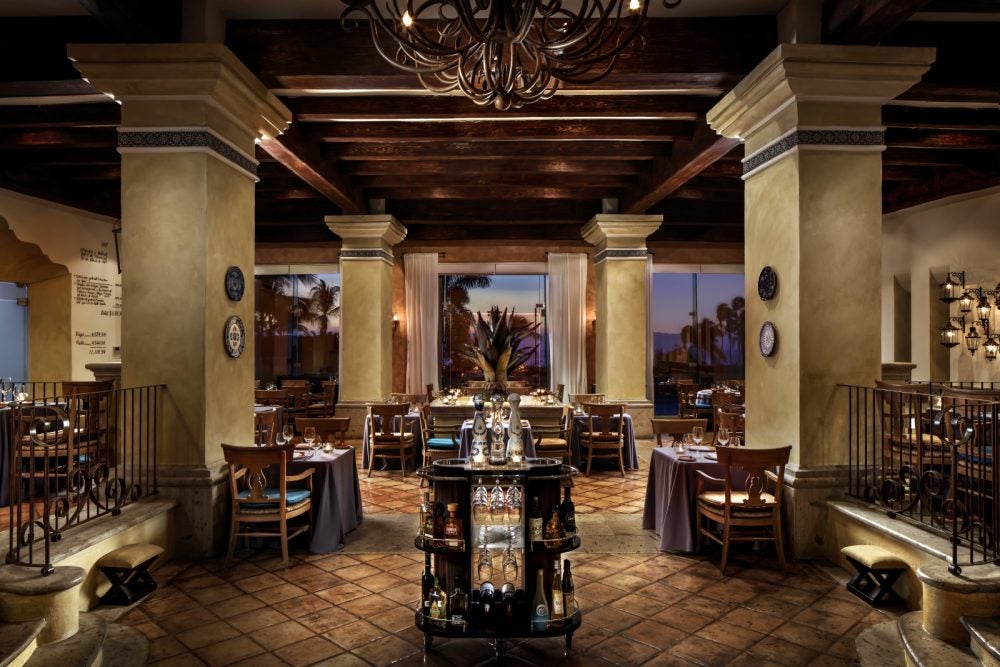 The Covid-19 pandemic saw tourism numbers in Los Cabos drop to historic lows, but corporate events disappeared overnight. Now, with economies beginning to reopen, Grand Velas is in the perfect position to restart its  Meetings, Incentives, Conferences and Exhibitions (Mice) offering.
Cynthia Kunz was recently promoted to spearhead its return to the industry. As the senior global sales director of meetings and incentives, Kunz has been charged with the task of drawing corporate clients back to the luxury Mexican resorts.
Here, Kunz speaks to Elite Traveler about what the near future holds for the Mice industry, and why Grand Velas, with over 30 years of experience in the sector, is in a strong position to succeed.
[See also: Explore Mexico on Elite Traveler's dedicated microsite]
Has interest in Mexico resorts returned to the Mice segment and what trends are you are seeing now?
Fortunately for us, Mexico has remained in the mind of many corporate clients. We are very enthusiastic and hopeful as our business has seen significant improvement since January. We've been successful in our efforts to retain repetitive group business and attracted new key accounts by offering unique and creative ways to reunite.
One of which is the corporate retreat takeover. Companies, those with remote workers and others who have returned to the office, are looking to energize staff, boost creativity and productivity, and change routines while providing the ultimate social distancing. The Group Takeover Program, a twist on the workcation, allows for total privacy for meetings, teamwork, teambuilding and more. Plus, there are wellness offerings and a picturesque location that fosters creativity to ensure a positive work environment and smooth transition back to the office.
Additionally, we've launched an Individual Incentive program. The Your Journey – Your Goals – Your Way to Meet Program provides the utmost flexibility for our client's Top Performers, allowing them to plan a fantastic beach retreat at their own pace and during a time window of their preference.
It is also remarkable how new group inquiries are ready to lock in space at a much faster pace after taking one to two years off from traveling.
Grand Velas targets the luxury segment of the market. Are there particular industries/professions (medial, legal, etc.) that are draw to your product?

Our brand has unmistakably elevated the industry standards for any all-inclusive resort in the market. We strive to raise the bar within the all-inclusive category worldwide by offering a level of haute hospitality and impeccable service standards that make our participants feel pampered but also genuinely cared for. Without singling a specific industry, our resorts are appealing to those in search of an experience that is extraordinary and rewarding, a true reflection of their own success as a company.
Why is there value and benefit to holding a meeting or group event at all-inclusive resorts, especially now in a post-pandemic world?
There are a number of fundamental considerations that make the all-inclusive model so appealing to our meeting and incentive clients right now. One of the key benefits for planners is the ability to budget better from the very beginning. Additionally, by staying at an all-inclusive, companies don't need to worry about employees leaving the resort as they have a selection of restaurants and bars and watersports offerings on property. We even offer unique experiences that include social distancing. Exposure to others that may or may not have the same protocols in place is not necessary.
Grand Velas delivers an unparalleled value in both financial and experiential terms for guests who seek excellence in service, a safe and healthy environment and top-tier amenities across the board. Even with the newly implemented advancements to the resort's health and sanitary procedures, Velas Resorts is proud to offer guests a sense of normalcy by continuing to provide standout amenities, features, and experiences.
[See also: Los Cabos: The Best of the Best]
What are some of the unique characteristics that set Grand Velas apart from the rest of the group travel market?
We attribute our success to the combination of the finest quality across the board along with service and value, whether it's the cuisine and spa, the accommodations, activities or convention facilities.
When it comes to food and beverage, we stand out with a variety of gourmet restaurants, quality of the ingredients, creativity, presentation, and foodie experiences. Food, creativity and presentation is comparable to that of top restaurants in world. Dishes are exquisitely prepared by award-winning chefs including disciples of Spain's star chef Arzak. And we've received rave reviews. Cocina de Autor at Grand Velas Riviera Maya is the first restaurant in the world that's part of an all-inclusive that won the AAA 5-Diamond Award. While there are some other all-inclusive resorts that have one standout restaurant, they charge additional for dining there in addition to other fees. This contrasts with what we do. Other than very special selections of wines, we don't charge extra. So the value equation is very strong.
Plus we have kids and teens facilities and programs second to none, renowned spas known for their unique hydrotherapy and authentic treatments, and state-of-the-art meeting, wedding and group facilities.
And when it comes to groups specifically, Velas Resorts has catered to Mice industry needs for over 25 years with resorts that feature excellence in service, world-class hospitality, beautifully appointed accommodations, signature luxury all-inclusive, superb facilities and expansive convention centers.
Exceeding expectations and delivering outstanding experiences for each of our guests have been at the core of our success.
What are some of the unique experiences, excursions, and activities offered at Velas Resorts?
Part of our recognition in this industry is also due to our commitment to offering our guests iconic journeys that are memorable and meaningful. Wherever possible, these are inspired by Mexican history, culture and traditions, which impart a rich sense of place. Some of our distinctive meeting and incentive initiatives include Mayan mixology classes that serve up drinks with a twist of local culture, craft beer tasting, kitchen fiesta, and more.
Our SE SPA also presents fantastic group activities. Treatments use the latest technology and products of the Earth, traditional in the Mexican culture. Each of the Se Spas at the Grand Velas Resorts also offers leading hydrotherapy facilities. Custom-designed amenities include a Clay Room, a circular glass-tile-lined steam room with a fiber-optic "star light" ceiling, hot-and-cold Sensation Showers, and Ice Room with floor-to-ceiling windows.
A central infinity pool has powerful massaging faucets throughout and carved-stone chaises with jets set just underneath the surface of the water on which guests recline. A spa valet provides spa water and towels but most importantly guidance. Additionally, the 'Spa Atelier' is a series of specifically designed educational workshops for groups to participate in. Tailored to aid a variety of ailments and needs, these custom-made workshops are inspired by local Mexican culture and based upon the principles of ancient Ayurvedic medicine. Our spa can also arrange activities that stimulate creativity and further cognitive abilities in a group setting like mandala coloring, dreamcatcher workshops and aromatherapy.
For executive meetings, our insider micro-adventures are perfect activities. These day trips offer C-suite execs staying at the resort with luxury options to discover some of the country's rich heritage. A helicopter to the Mayan ruins of Chichen Itza and Uxmal and colonial city of Merida, visit one of Mexico's oldest tequila houses in Tequila to learn traditional and modern tequila making processes, and a private jet to Ensenada to Baja California's top wineries for special wine tastings and to make one's own vintage are offered.
At Grand Velas Riviera Maya, we also offer several meeting breaks and special events in special homage to the country's 16 denominations of origin. Special tastings, cooking classes, spa treatments, artisanal craft workshops and more showcase the likes of Cacao from Tabasco; Ataulfo Mango of Chiapas; Papantla Vanilla from Veracruz; Chile Habanero of the Yucatan Peninsula; Talavera from Puebla; Tequila from Jalisco; and more. The menu of activities dedicated to the natural and cultural heritage of the country can be chosen from a la carte or groups can opt for the whole experience during a Mexican fiesta.