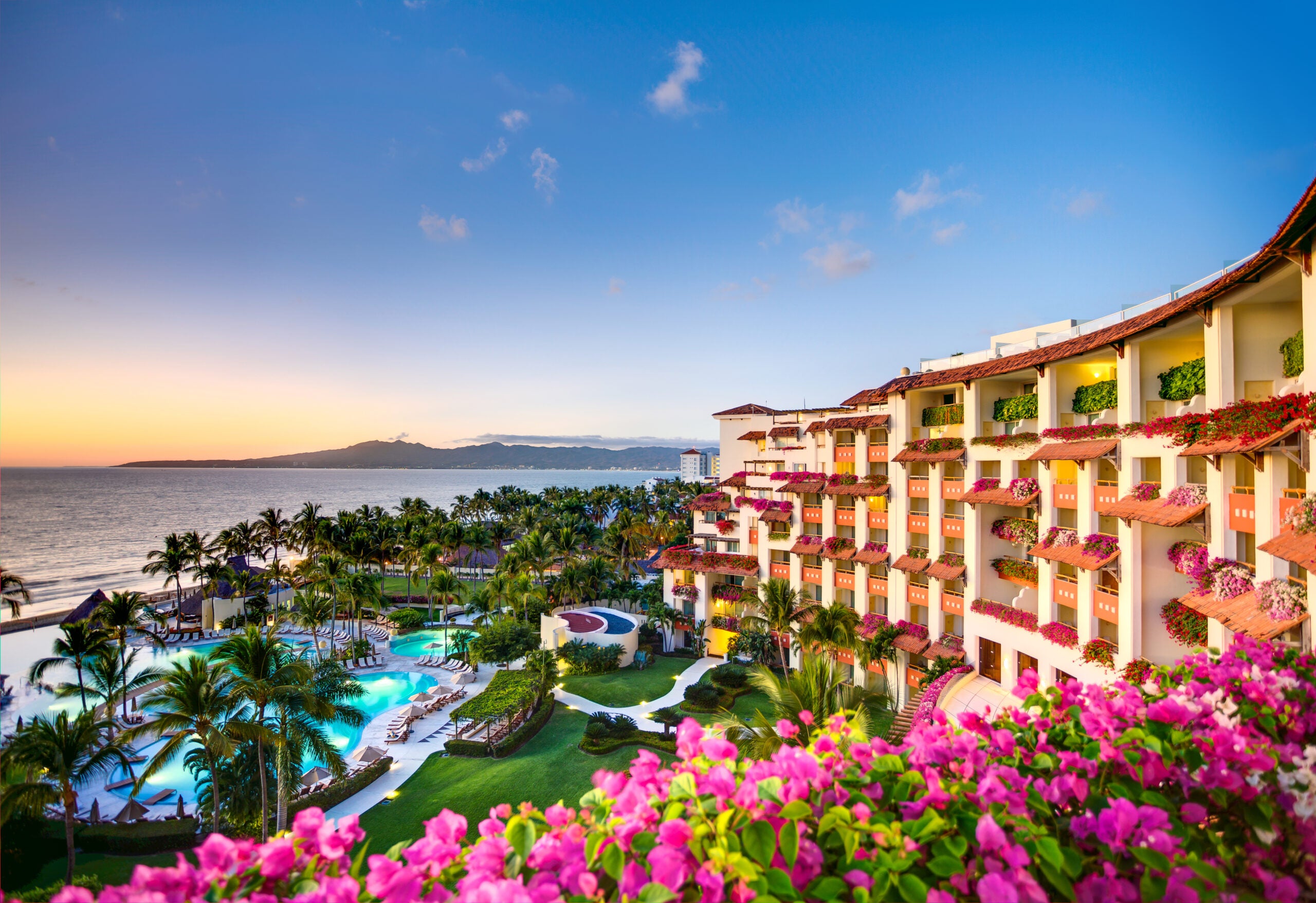 For travelers who want extra social distancing and privacy and to get away for a longer time, Velas Resorts in Mexico is making it easier and adding more perks and value. It's all part of the new Velas Resorts' Home to Grand Extended Stay Program.
Available at the resort collection's Grand Velas properties in Los Cabos, Riviera Maya, and Riviera Nayarit, privacy features include an area set aside for a private beach and another for private office as well as personalized classes and exclusive dining experiences.
In addition, guests receive a 10 percent discount on the rate and value-added perks. All company resorts have all received the global safety stamp of approval from the World Travel and Tourism Council (WTTC) due to state-of-the-art safety and cleanliness protocols detailed in a 15-page Stay Safe with Velas program.
"This new program makes it easier and adds an additional element of safety for travelers to holiday," said Eduardo Vela Ruiz, founder and president of Velas Resorts. "From an extended honeymoon for a couple to a multi-generational family or group of close friends looking to relocate for several weeks, it's almost like having your own home at the beach."
From private airport transportation and a welcome bottle of champagne to free massages, suite upgrade, photo session, private beach dinner, personal yoga, cooking or Pilates class, and more, guests will be made to feel super special.
Personalized gastronomy by international chefs and dedicated attention to detail by a 24-hr personal concierge are also included. In addition, at Grand Velas Los Cabos there is a one-hour sail aboard the hotel's yacht, and at Grand Velas Riviera Maya a car is available to visit the destination highlights. Kids up to 12 years old are free when staying in the same suite as an adult and a 10 percent discount on the rate is also applied.
For travel through December 18, the Home to Grand program is applicable for couples staying a minimum of 14 nights or there is a 10-night minimum for groups of five suites or more. Nightly rates start at $381 per adult based on double occupancy (Grand Velas Riviera Nayarit).
For reservations or more information, call 1-888-407-4869, email reservations@velasresorts.com or visit home-to-grand.velasresorts.com.