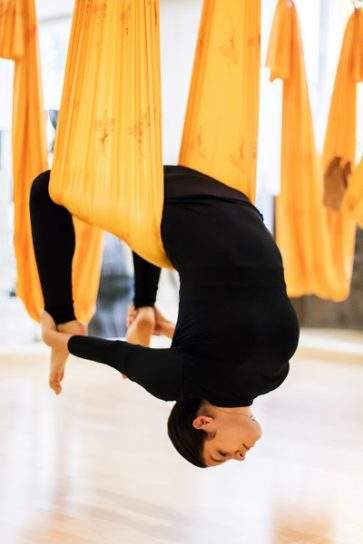 By paying a trip to Grand Velas Riviera Nayarit this September, you'll have the unique opportunity to join a series of complimentary wellness sessions led by experts in the industry as the resort hosts its annual Wellness Getaway. From the 5th to the 9th September 2018, the resort will hold a variety of sessions in a series of disciplines ranging from anti-gravity yoga to vegan cooking.
Take part in Spa Atelier self-discovery workshops and juice therapy sessions, join HIIT (high intensity interval training) classes with San Francisco-based health coach and blogger at GOFITJO Joanna Encarnacion, and sign up for a vinyasa yoga class or vegan sushi cooking demo led by Los Angeles-based health coach, yoga instructor, vegan chef and best-selling author Nikki Sharp. Deborah Hanekamp, also known as Mama Medicine and named 'fashion's favorite healer' by Vogue, will then lead a medicine reading ceremony, combining sound and crystal healing with energy balancing, intuitive reading and spiritual guidance.
These sessions will be complemented by vegan menus with wine pairing, the chance to take part in a cacao ceremony, Kundalini yoga sessions with the founder of the Mexican Institute of Yoga, Ana Paula Dominguez, and tea tasting with the first Mexican tea master, Olivia Medina.
Throughout this time, you can stay in one of the resort's wellness suites, which are designed to benefit both body and mind with the integration of fitness and wellness amenities. These wellness suites cover 1,750 sq ft across two floors, inclusive of a rooftop terrace with massage beds, chaise lounges and a spacious Jacuzzi. When you arrive at the suite, your personal spa concierge will provide consultation on the resort's spa treatments and introduce you to the in-suite fitness facilities. In-suite Alchimia Apothecary Aromatherapy and Sleep Kits ensure you get a good night's sleep.
Wellness Suite rates start at $425 per person per night based on double occupancy. Guests staying at Casa Velas have access to the Wellnessing Getaway for $100 per person per day.