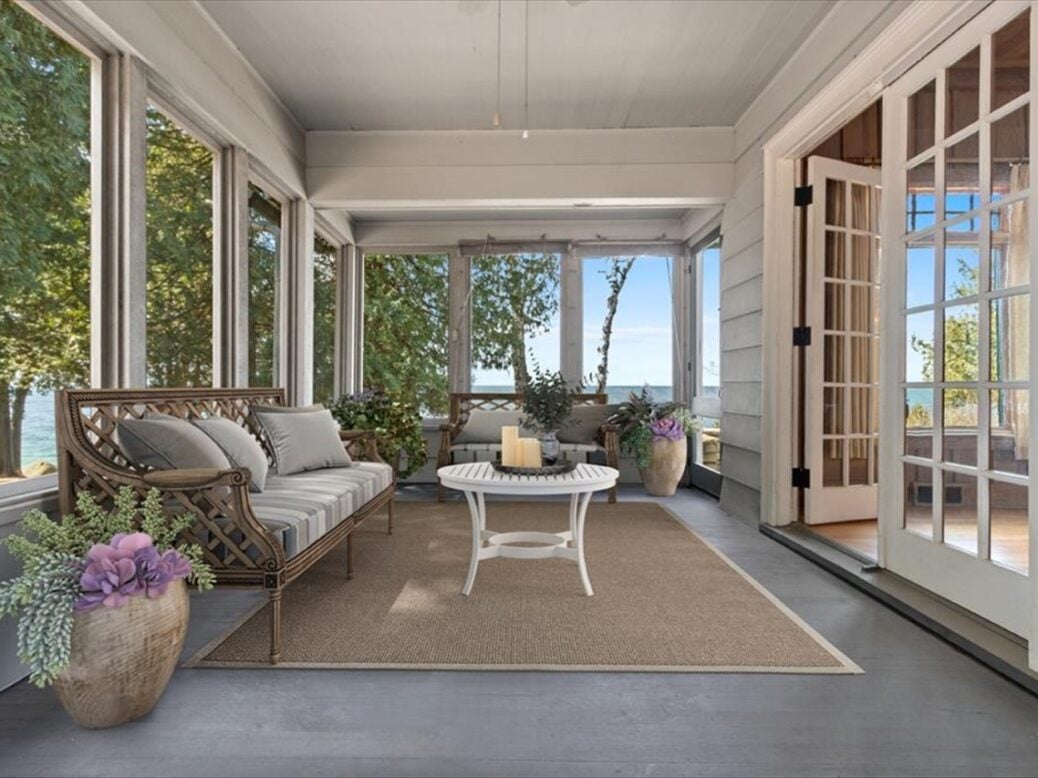 As a summer home destination for discerning travelers for over 150 years, the Door County peninsula of Wisconsin has become known as the Hamptons of the Midwest.
The stunning homes on Cottage Row in charming Fish Creek are rich in history and rarely available.
Historically known as "Millionaire's Row", this private, prestigious lane has been home to generations of families enjoying Door County during the high summer season, but also year-round for holidays and getaways.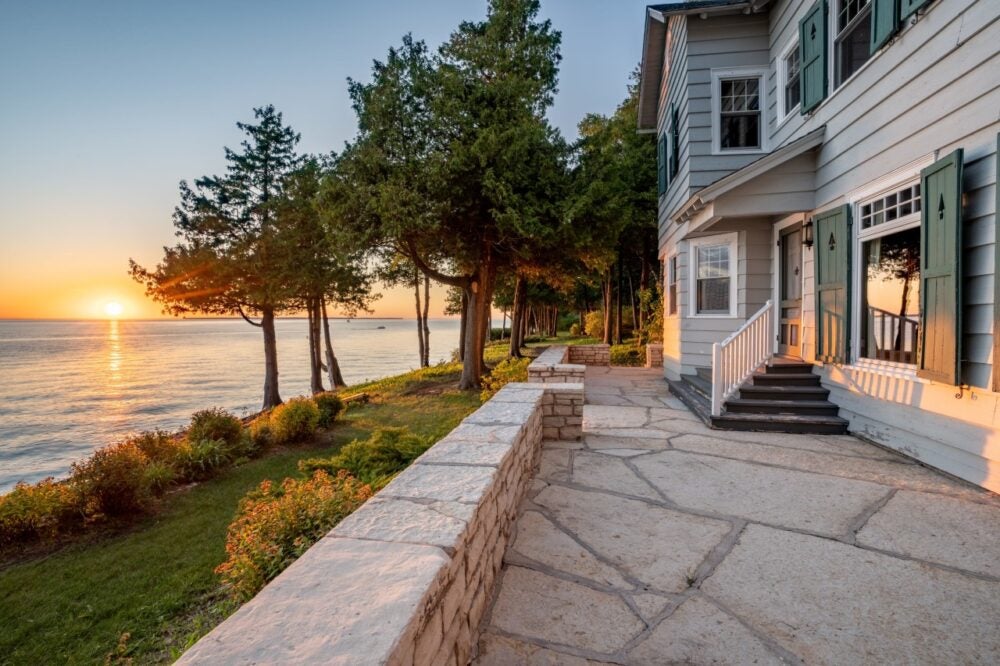 With 805 feet of uninterrupted bayside frontage, being on the western side of the peninsula allows for unparalleled panoramic views and gorgeous sunsets. Boasting 9.4 acres of private land, 9095 Cottage Row is the largest waterfront parcel in all of Door County. The landscaping includes artful stonework engineered from 1927-1930.
Only four hours from Chicago, a 90-minute drive from Green Bay, or a 10-minute drive from Ephraim–Gibraltar Airport, this once-in-a-lifetime home is tucked away, but accessible.
The 1927 estate was originally owned by the developer of Cottage Row, who kept this premiere parcel of land for his own family.
It includes:

– Six-bedroom and three-bathroom main house
– Two-bedroom cottage
– Clay tennis court
– Walled garden
– Large, stone boathouse with rooftop deck
The level of privacy that this property offers – both from the water and from the road – is unparalleled. No other site on Cottage Row spans this length of waterfront or comprises this much acreage. Renovate or build to your liking and leave a legacy investment for generations.
As hidden and quiet as this estate is, it is just a short bike ride or walk into charming Fish Creek, where you'll find some of Door County's best shopping and dining. Treat family and friends to homemade candies from Door County Confectionery and local wines from The Barrel Room. Grab a casual burger and an old fashioned at popular Bayside Tavern or enjoy fine dining at a Fish Creek favorite – Barringer's.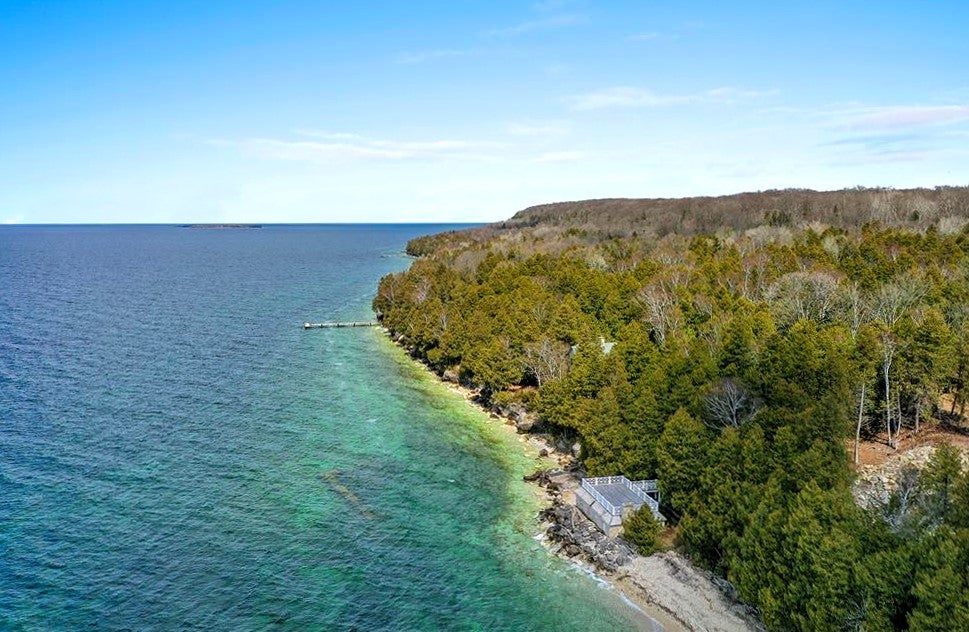 You are also never far away from all that the peninsula has to offer. The property is a short drive from Egg Harbor, Ephraim, Sister Bay, Bailey's Harbor and Ellison Bay. There are festivals and fairs and fireworks for every season and any reason in Door County.
It's a tight-knit, friendly community of business owners, artists and adventurers. Built on the rocky Niagara Escarpment, Fish Creek is home to Peninsula State Park, where you can hike, bike, birdwatch, kayak or just enjoy a picnic lunch by the marina.
People say that living in Door County is like living in a Hallmark movie. It's true. But few families can call a Cottage Row gem like this their home away from home.
For more information or to schedule a showing, contact Diane Taillon, broker and owner of Arbor Crowne Properties, +1 920 421 3272, diane@arborcrowneproperties.com, arborcrowneproperties.com