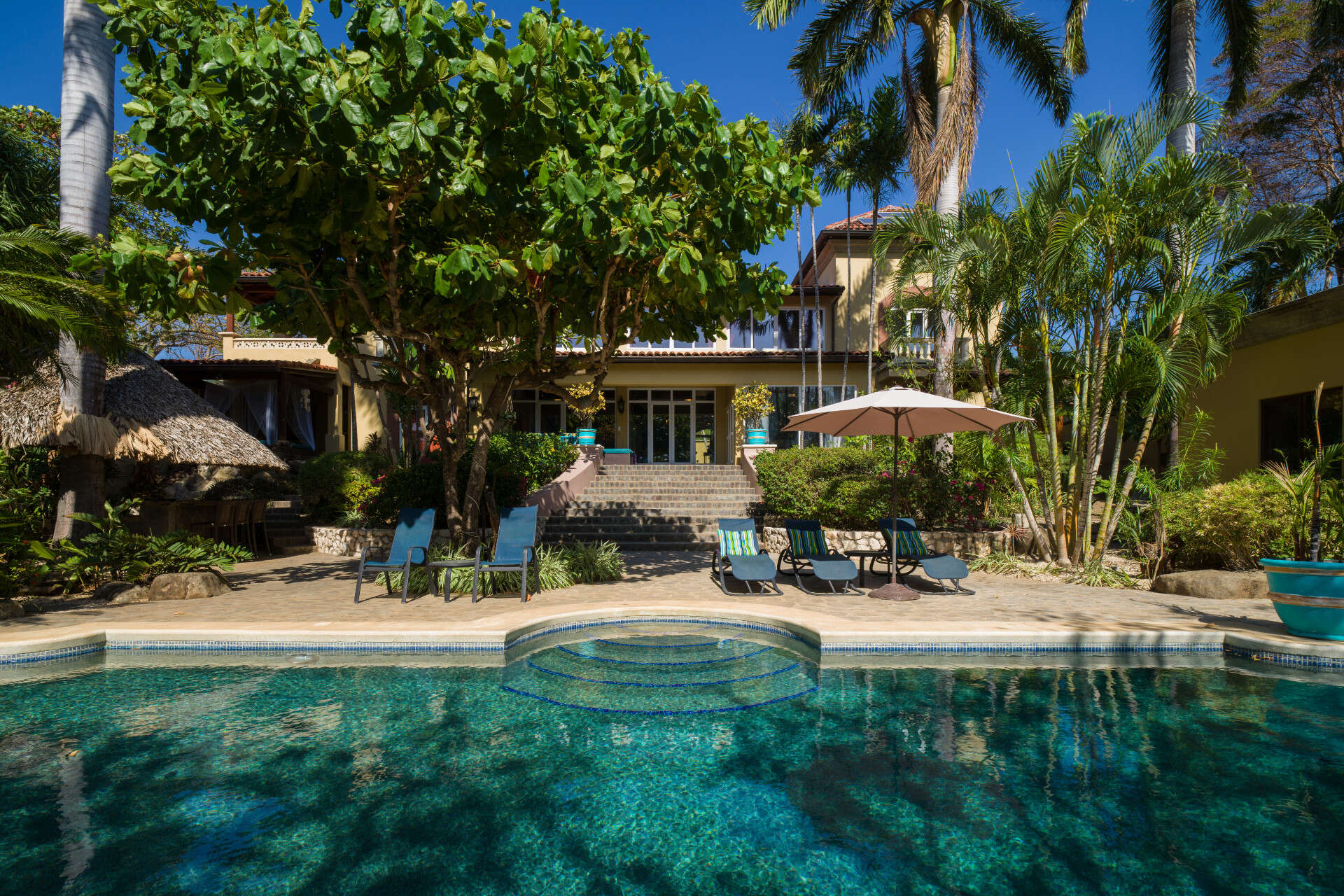 A truly exceptional beach house in Costa Rica is currently for sale with Christie's International Real Estate. Called Casa de Luz – The House of Light, translated from Spanish – the stunning estate is one of the largest on Millionaire Row in Playa Langosta. This environmentally sustainable and exclusive property will be a haven for those looking for seclusion and blissful beachside living.
Casa de Luz is situated beside a beachfront with soft white sand, set in the middle of a rare national park. Despite its private location, the property is only a short drive away from the local town and has easily accessible air travel links. The estate was built on two full-sized lots and encompasses over 7,000 sq ft of living space. There is ample room on the beach or by the pool for larger gatherings, making it a perfect location for a potential wedding or family get-together.
[See also: Amazing Eco Friendly Homes Around the World]
Across the estate, Casa de Luz features seven bedrooms and six and a half bathrooms, with the ability to sleep up to 23 guests. The main residence includes four master suites, a bunk-bed room and a family room; there is also a separate courtyard suite and an oceanfront apartment next to the pool. There are multiple outdoor living spaces for lounging, a large chef's kitchen next to a spacious dining and entertaining area, an ocean-facing infinity pool and a palapa (open-sided) bar.
Each room in the main residence of Casa de Luz has ocean views to make the most of the extraordinary location. The estate has been designed by renowned Costa Rican architect, Abraham Valenzuela, and features his characteristic style including custom moldings, European doors and windows and high-end finishes. Inside the main residence, the color palette is warm and neutral with splashes of vibrant blues and orange to draw the eye. It also features a collection of original artworks created by local artists.
In terms of its sustainable practices, Casa de Luz benefits from a large and modern solar energy system – all of its roofs have been fitted with solar panels, which provide electrical energy for the entire estate. There is also a backup power plant. The roof is also well insulated to regulate the property's temperature, and the pool and laundry systems only require low amounts of chemicals, making these processes less damaging to the environment and safer for those with sensitive skin.
From $3,499,000. Visit christiesrealestate.com for full details.