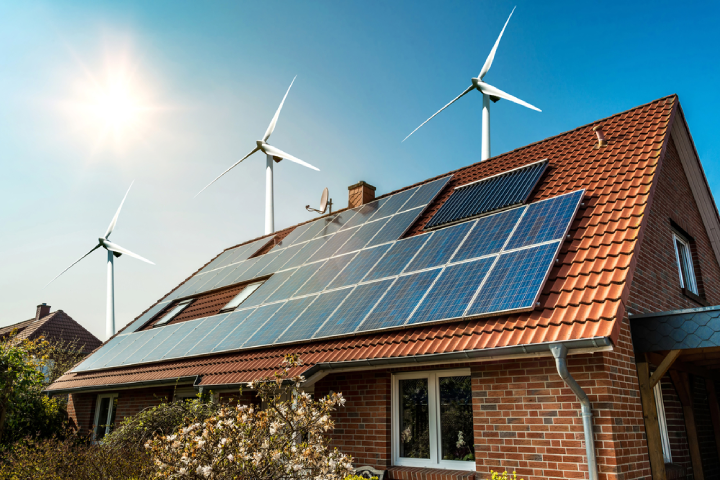 One of the most significant components of our lives is our home. It is the only place where everyone can truly feel at ease and free, where we can host friends and family and spend the vast majority of our time after a busy day at work. Eco homes are now gaining popularity all around the world, signalling a revolution in the housing market and a change in the name of environmental issues.
Eco houses, which are generally regarded as homes built with sustainability and environmental responsibility as a goal, can follow every aesthetic: from rustic wooden interiors and exteriors to modern and chic. Nowadays, a number of houses are built to particular environmental standards, such as Passivhaus or Leadership in Energy and Environmental Design (LEED). While there are many characteristics to take into account when building an eco home, the end-products are always full of character and lower in running costs.
In order to recognize the homes, alongside the architects who designed them, that placed sustainability at the heart of the project, Elite Traveler has grouped some of the most opulent private residences.
Edgeland House 
Designed by Texas-based architecture firm Bercy Chen Studio, Edgeland House is a shining example of how modern properties can take inspiration from traditional structures. Situated on a one-acre brownfield site near Town Lake in Austin, Texas, Edgeland House is a modern interpretation of one of North America's oldest housing typologies: the Native American Pit House. Typically a Pit House is sunken into the ground and maintains a constant, comfortable temperature by using the earth's surrounding mass.
This was the inspiration behind Edgeland House's unique design – the property has an insulating green roof, with parts of it built up to seven feet in the ground to regulate the interior temperature, keeping it warm in the winter and cool in the summer. It was important that Edgeland House acted as an extension of the surrounding landscape; the design team has split the property into two dwellings – living and sleeping quarters – and to move between them, residents must go outside into the elements. As well as this, 40 native species of wildflowers and other plants were reintroduced to the site to protect the local ecosystem.
Haycroft Gardens
This extraordinary property in northwest London takes on several challenges with its design. Not only did it need to be environmentally conscious, but the single-story property also needed to accommodate the constantly changing living patterns of the three generations living with it. Designed by Sarah Wigglesworth Architects, a studio that specializes in sustainable design, Haycroft Gardens considers both the current and future needs of its residents as well as the energy use, comfort, accessibility and adaptability of the house.
Haycroft Gardens was designed and constructed according to Passivhaus principles, which are standard for an energy-efficient design which means a building can maintain a constant temperature with very little additional heating or cooling. It has been designed with an L shape that helps fill the property with natural light and encourages movement and connection between each part of the home. The centerpiece of the home – and a key part of the brief – was its garden, a highly valued space for the family's relaxation and wellbeing.
Olive House
Olive House is an extraordinary private residence set across a large site in Singapore. It was designed by Singapore-based Guz Architects, a studio that constantly draws inspiration from the natural world and that is passionate about sustainable design technologies. As well as using passive and active sustainable practices in its work, Guz Architects also has a carbon offset program, planting trees across the United Kingdom and New Zealand – so far, the studio has planted over 6,00 trees in the UK alone.
For Olive House, the studio was commissioned by a nature-loving client to create a property that brought nature into the home. It's safe to say that this brief was fulfilled – the centerpiece of Olive House is a magnificent green courtyard, featuring trees and a large koi pond. The rest of the house is made up of pavilions around this courtyard, designed to maximize cooling airflow to combat Singapore's hot and humid climate without resorting to using mechanical air conditioning. Concrete was only used where necessary, with steel (having a lighter footprint) being used for columns and the roof structure.
[See also: A Guide to Ethical and Sustainable Design]
Chelsea Barracks
Developed by Qatari Diar, Chelsea Barracks is a new London development that is set to become one of the city's most desirable neighborhoods, featuring expansive green spaces, world-class amenities and a varied collection of residential properties. It deserves special mention on our list of eco homes as recently, Chelsea Barracks has been awarded LEED Platinum certification – making it the most sustainable development in Europe and one of only 16 residential developments to receive this certification.
Chelsea Barracks implemented several sustainable practices to receive its LEED Platinum status. With regards to the buildings, this included creating expansive windows and balcony spaces to make the most of natural light and utilizing Portland stone throughout the development, which has a long lifespan and a lower embodied carbon level, compared with other building materials. There are also ample cycling facilities and charging points for electric cars. Furthermore, Chelsea Barracks in London has installed green roofs throughout the development and planted native species throughout its collection of green spaces, which are open to both residents and the wider community.
Indigo Park
Situated within Indigo Park on Kiawah Island (a private island real estate community in South Carolina) 125 Halona Lane, a grand five-bedroom eco home. Another development on our list that is LEED-certified, Indigo Park is the first Platinum-certified resort community in the USA; it features 16 properties and a community park, as well as being connected to the wider Kiawah Island resort through its members' club. Through the Kiawah Island Club, residents have access to a world-class golf course, spa and wellness facilities and activities for children.
Having also previously been featured as Elite Traveler's Property of the Week, 125 Halona Lane makes this list thanks to its environmentally responsible design and building practices. For example, it has hurricane-rated windows with insulating chambers and gets its heating and cooling from geothermal energy. Its porch is made from forest-certified Garapa wood and there is an elevator inside the house that connects the ground and first floors, making it fully accessible for all ages and abilities.
Logie Point
Set on a stunning headland in Jersey – a British Channel island near the north coast of France – Logie Point is another residential project designed by Guz Architects. There are two houses on the site, which look like they are 'growing' out of the sloping earth; the houses have been integrated into the surrounding landscape to minimize their impact, with roof gardens helping blend them into the greenery from above. The main living areas also feature curved roofs with photovoltaic (solar energy) cells embedded into them.
From the start, Guz Architects designed both houses to be environmentally sustainable including cladding the properties in UK-based stone or slate, using high levels of insulation and combining the solar panels with Tesla 'powerwalls' – these can store electrical power, allowing Logie Point to be off-grid. As part of the project, the design team created a protected courtyard with a natural swimming pool that is filtered by reeds and plants.
W.I.N.D House
This beautiful family home is a prime example of how eco-friendly design can work in tandem with modern living. Designed by UNStudio and built on the outskirts of a village in the north of the Netherlands, the W.I.N.D House is situated on the top of a hill with a wooded area at the back and an expansive area of green fields at the front. The property was designed with this typography in mind: private areas such as the bedrooms are situated at the back of the house, giving a feeling of intimacy with the woodland, while the living and entertaining spaces are at the front, where they can enjoy the panoramic views.
Sustainability was integrated into the design of the W.I.N.D from the very beginning: the house features a central air/water heat pump with a waste heat recovery system, solar paneling and natural materials throughout, including clay stucco finishes. The property is also considered a 'smart home' – it has a complete home automation system that means everything can be controlled from a central touch-screen in the living room, including the solar panels. There are also devices in each room to provide dedicated control over that space, depending on the family's needs.
[See also: Interior Design Trends for 2022]