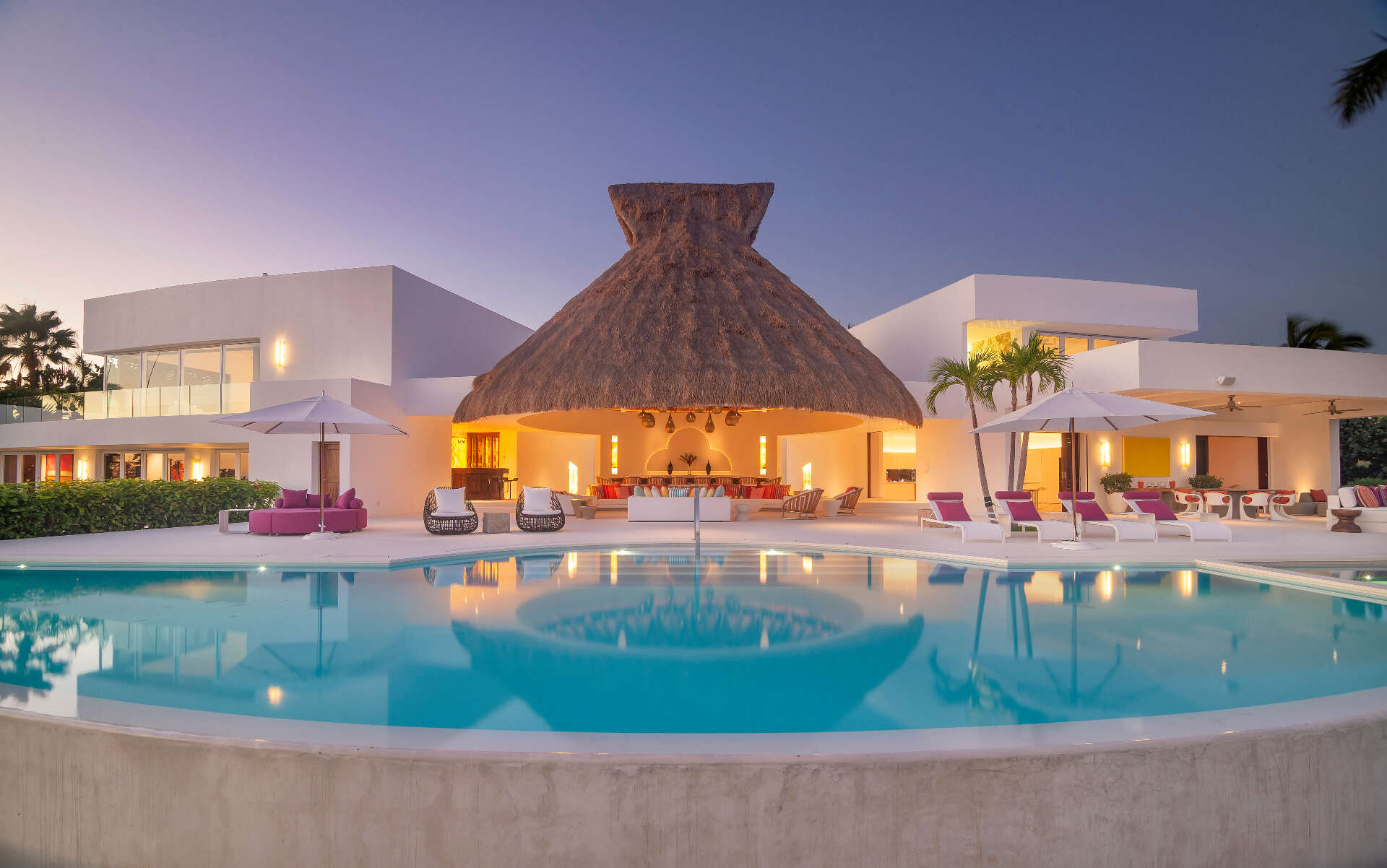 Featuring over 180 feet of stunning ocean frontage and direct access to the sea, Casa Aquila is an extraordinary beachfront home located in the resort and real estate community of Punta Mita in Riviera Nayarit, Mexico. The property's name is derived from the Latin word meaning "eagle"; as one of the few properties on the tip of the Punta Mita peninsula, the views are certainly spectacular, but Casa Aquila's design also captures the grace and sophistication of its namesake.
Designed by master architect José Iturbe, Casa Aquila is an impressive estate covering 20,000 sq ft (15,000 sq ft of indoor space) that could easily be a full-time residence or a relaxing vacation home. The property has been created using new construction methods, which include thoughtful smart home features and modern, energy-efficient windows and air conditioners.
Not only this but as a community, Punta Mita has been singled out by the Mexican government for its ecological excellence; the developer Dine has previously been honored for its sustainable development and is committed to working with local communities where its projects are located.
[See also: The Best Restaurants in Los Cabos]
At the front of the property is a long, impressive entryway framed by a landscaped palm tree courtyard; an oasis in itself, the entrance is completed by a serene water and art feature. Inside Casa Aquila, there are eight expansive bedrooms, a range of living spaces and a full gym and spa. The property also has its own private pool and Jacuzzi, as well as a rooftop patio lounge above the master bedroom.
The highlight of Casa Aquila has to be the incredible main living space, which is the epitome of indoor-outdoor living. The open-plan space has been inspired by a traditional palapa – an open-sided dwelling with a thatched roof made of palm leaves, which is common in Mexico – and has a double-height ceiling that tapers to a point. The property also has two kitchens; a modern indoor chef's kitchen that flows directly to the living room and an outdoor kitchen perfect for entertaining or cooking while watching the sunset.
From $16,000,000. Visit realestate.puntamita.com for full details.