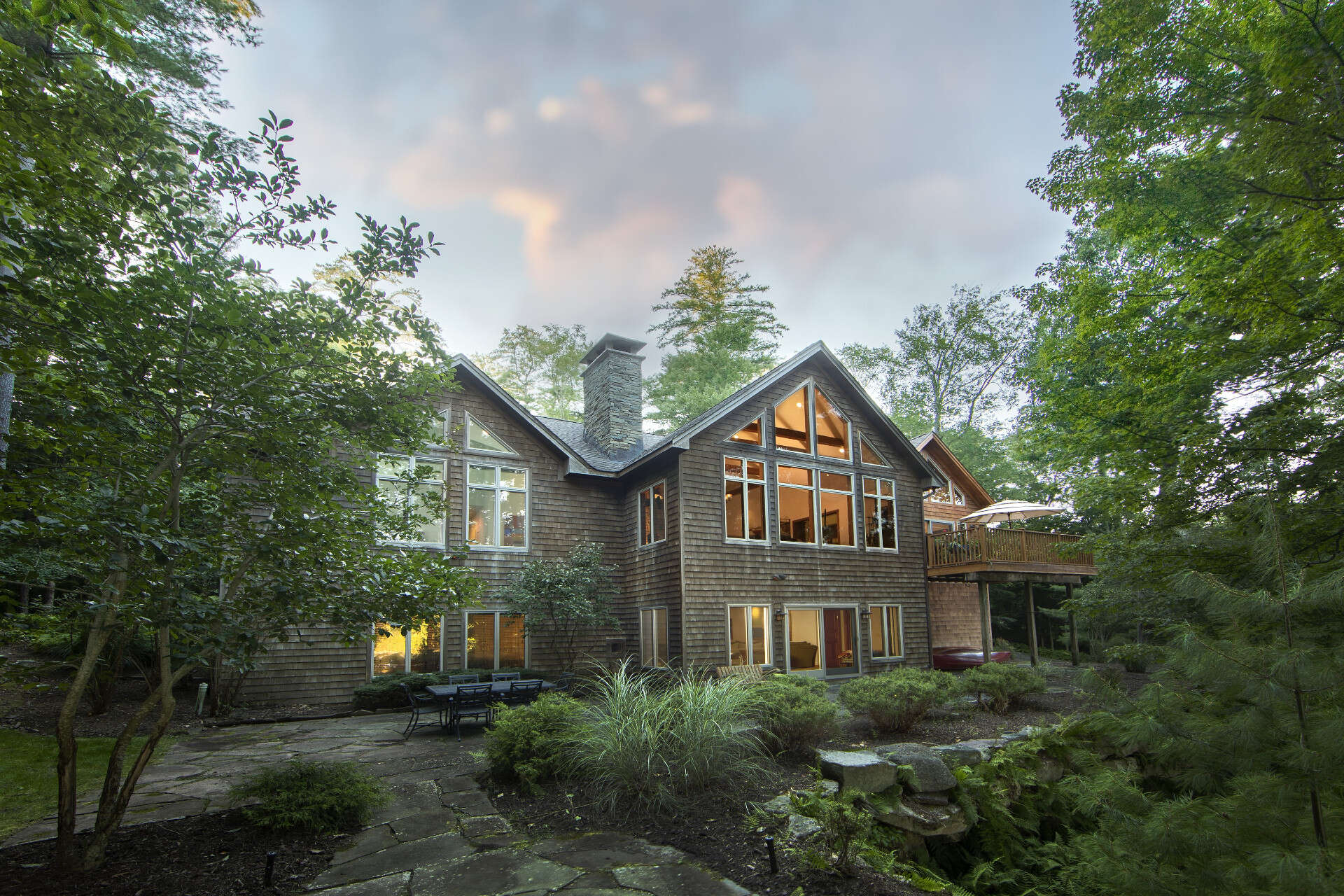 Situated within the Chapin Estate, this amazing piece of real estate in Catskills, New York is a delightful property that effortlessly mixes contemporary living with countryside chic. Named Eagle's Nest, the house could work as a full-time family home or vacation property – it's just two hours from New York City, but has the feeling of being much deeper in the countryside, thanks to the serenity of its surroundings and the interior's rustic finishes.
Set on a five-acre site, Eagle's Nest has 3,500 sq ft of interior space, including two living rooms and five bedrooms with full en-suite bathrooms. The open plan style of the house is perfect for larger gatherings such as family get-togethers or hosting friends, but there are also smaller areas within the property that can provide a quiet, private environment for those looking for relaxation.
[See also: The Best Alfresco Restaurants in New York]
The interiors are a perfect mix of contemporary, 21st century amenities and rustic touches to elevate the design and complement the lush surroundings. Eagle's Nest is a handcrafted estate, benefiting from natural materials such as wooden beams and floors, granite kitchen counters, tumbled marble in the bathrooms and stone fireplaces. As well as this, it features generous high ceilings with large, well-insulated windows to showcase the views and bring in the natural light.
The property overlooks Toronto Reservoir, a 900-acre lake that borders protected conservation lands and is popular for a range of water sports including kayaking, paddle boarding, swimming and fishing. Potential owners of Eagle's Nest will be glad to know that they can access Toronto Reservoir directly, as the property has an expansive frontage on the lake and dock access with moorings for your own boat.
The Chapin Estate was established in 1999 and covers 2,500-acres of privately owned land in the Catskills region of New York. The gated residential community is environmentally sensitive in a number of ways, using natural materials for builds where possible and working closely with local businesses to supply its Lake Club. It is also home to two freshwater reservoirs and is a respectful neighbor to over 14,000-acres of conservation lands.
From $1,695,000. Visit chapinsothebysrealty.com for full details.