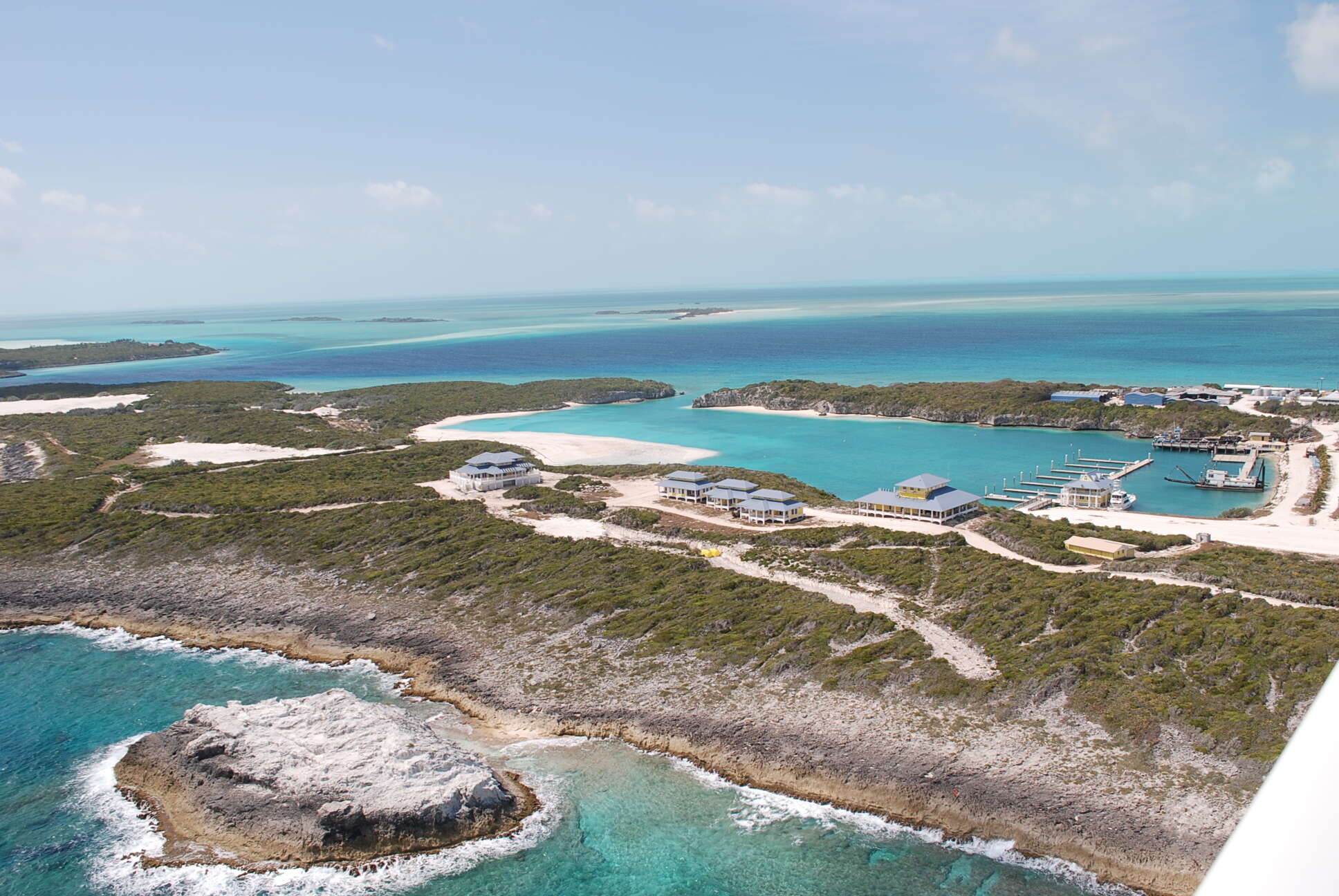 It's not every day that a private island in the Bahamas is for sale. Situated in the beautiful Exumas near the famous Musha Cay, Cave Cay Private Island is currently available for purchase, featuring its own 2,800 ft private airstrip and a protected deep-water harbour and marina. The island is also entirely self-sufficient, with water and power currently supplied by diesel generators – but a switch to a more eco-friendly energy source, solar power, is easily available.
Cave Cay enjoys the best that the Bahamas has to offer in terms of the natural environment, from the unspoiled beaches to lush vegetation – parts of which owners could cultivate for fruit and vegetables, to become even more self-sufficient – and breath-taking views from elevations up to 40 ft. There is a grand main house on the island that is ready for residency and features 360-degree views of the surrounding landscape.
[See also: A Guide to the Bahamas]
However, the highlight of this once-in-a-lifetime purchase is that the private island can be bought for conversion to a private club or family compound, or completed as a fully operational commercial offering within six months. There are already approvals in place for a marina and hotel to be built, with plans for 38 buildings (with a total of 70,000 sq ft of interior space) in place – including a three-story houseboat, which would feature a marina shop on the first level with a two-story residence above it.
In fact, three guest houses, bathroom facilities and a clubhouse and restaurant are already under construction, with all materials and heavy equipment to complete the builds included in the price of the island. New owners will also be glad to know that there is already a team of six individuals in place, all of whom are intimately familiar with the island, guaranteeing that change of ownership can move as smoothly as possible. If this wasn't enough, a dredger and 118 ft landing craft are also included as part of the sale.
From $60,000,000. Visit christiesrealestate.com for full details.