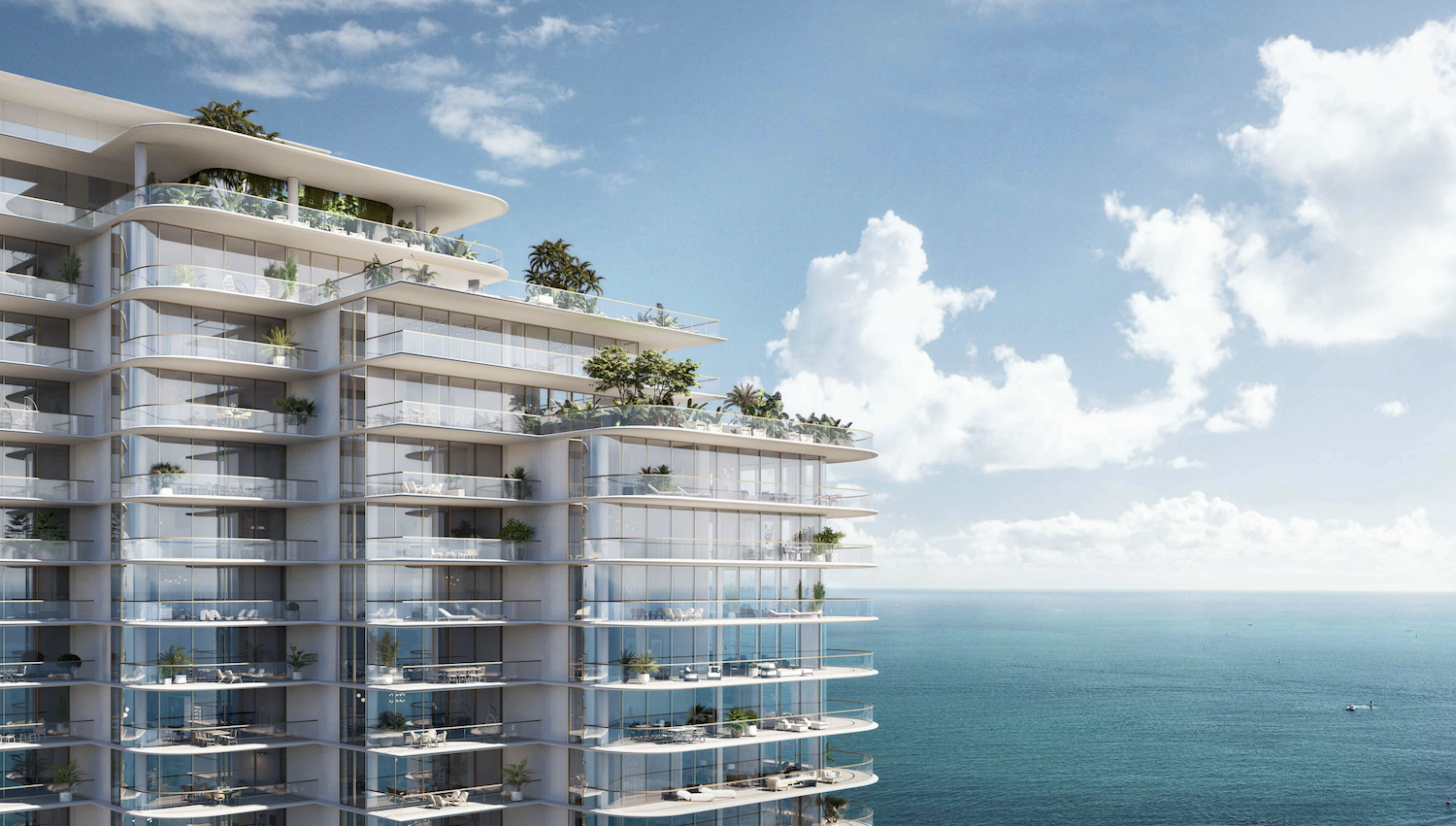 The property market in Miami is booming, driven by the meteoric rise in demand for luxury branded residences. Florida was already the largest market in the US for overseas buyers, however, a recent influx of US citizens to Miami's sunny shores has driven prices to record levels.
A mixture of favorable tax conditions and a rise in working from home has repositioned the vacation haven into a new East Coast financial hub, with Goldman Sachs and Bloomberg Capital among those moving in.
This surge has led to an influx of branded residential towers from some of the biggest names in luxury. These towers promise the finest accommodation and amenities in one of the hottest property markets in the world.
Here, Elite Traveler rounds up some of the most exciting finest luxury branded towers currently under construction in Miami.
Baccarat Residences Brickell
French crystal manufacturer Baccarat has been dazzling its customers with the finest chandeliers and tableware since 1764, but more recently they have put their name to the luxury hotel and branded residential space.
Baccarat Residence in Brickell, Miami, is a branded triple tower complex that is set to be as breathtaking as their crystalware. The striking 40-story, 75-story and 85-story towers will provide a mixture of hotel, office and retail space. A total of 360 residences ranging from one to four bedrooms will sit in the heart of one of Miami's most exclusive areas.
In addition to the luxurious residences, the complex will also feature amenities that live up to the Baccarat name. A heated pool, club room and fitness center will provide opportunities to relax and get away from Miami's fast-paced lifestyle. A gourmet market and waterfront restaurant will ensure residences will be spoilt for choice whether dining in or out.
The jaw-dropping architecture is the impressive work of Arquitectonica, while the elegant interiors have been styled by Meyer Davis.
Waldorf Astoria Residences
There are few names in the luxury accommodation and branded residential space that hold the gravitas of Waldorf Astoria. Famed for its hotels, Waldorf Astoria has also begun to dabble in more permanent branded residences in New York, Atlanta and now Miami. Waldorf Astoria Residencies in Downtown Miami is set to not only continue this excellence but also totally reshape the downtown Miami skyline.
The 1,049-ft, ultra-luxury monolith coming to Biscayne Boulevard, takes its futuristic design from the acclaimed Carlos Ott and Sieger Suarez. The 100-story high rise is situated in the heart of Downtown Miami's central business district, providing a practically unlimited variety of stores, restaurants and cultural spots.
The complex, which has been developed by PMG and Greybrook Realty Partners, will include private and semi-private elevators for residents as well as summer kitchen balconies and 10-ft to 12-ft floor to ceiling windows.
A spa and fitness center, pool deck, café, signature restaurant and multiple ballrooms will allow Waldorf Astoria Residences Miami to cater for every occasion. While the interiors —the work of BAMO —reach the high-standard Waldorf Astoria is known for.
The Perigon Miami Beach 
Beach lovers will flock to The Perigon, Mast Capital's new development in Miami Beach. The oceanfront site will boast unobstructed sea views, with only the waves between you and the Bahamas.
The single 17-story tower is Miami's only preconstruction project being built directly onto the beach, meaning The Perigon residents will have unequaled access to Miami's white sand. The Perigon in Miami Beach will feature 82 luxurious branded residences which will range from 2 to 4 bedrooms.
The contemporary and harmonious design of the tower practically disappears into the beachside with architecture from OMA. While the interiors beautifully match their setting thanks to the premium quality and curated finish by Tara Bernerd.
The site boasts 183 parking spaces — priceless in Miami Beach — while first-class amenities like a waterfront restaurant with a bar and pool mean residents will have plenty of options to relax.
The Perigon is set to be finished in 2025 with prices starting from $4,1M.
UNA Residences Brickell
Those looking to be a little more downtown would love UNA Residences in South Brickell. The first branded residence tower in the area for over a decade, UNA is set to totally reimagine the Miami skyline.
The 45-story glass tower takes its charismatic styling from architects Adrian Smith and Gordon Gill, with its swooping curves embodying the waves which lie so close. In addition to the exterior AS + GG also handled the interior, guaranteeing cohesion throughout the tower.
The modern structure, which will stand above anything in its vicinity, provides unmissable views of both the city and Biscayne Bay. UNA features 135 waterfront units which are laid out in spacious two to five-bedroom residences.
Residents will love the exclusive Brickell neighborhood as well as the bayfront pool, outdoor lounge, treatment rooms, beauty salon and movie theater. Separating UNA from many other residential towers in the area, UNA also features a private marina, allowing you to set sail on the Atlantic at a moment's notice.